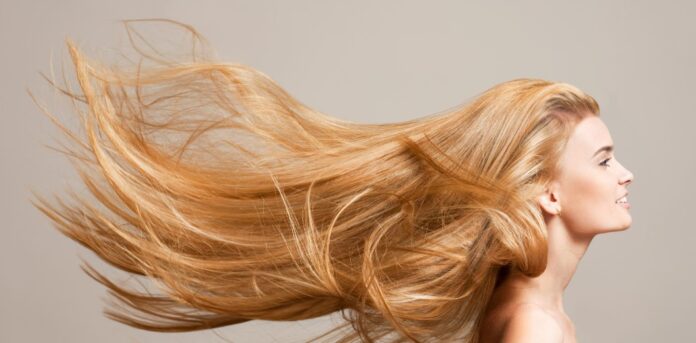 Are you looking to improve your hair styling?
Do you want to learn the best way to take care of your long locks? Whether you have curly, straight, or greasy hair, there are a few simple steps that you can take to look your best every day. With a few key hair styling tips, you'll be spending less time in front of the mirror every morning.
Keep reading to learn how to style your hair no matter what length or type it is!
1. Start With a Clean Slate
Starting with a clean slate is one of the crucial hair styling tips for achieving any desired hairstyle, regardless of hair length or type.
Dirty or greasy hair can be difficult to style and may not hold the style well. Therefore, it is important to use shampoo and conditioner thoroughly before styling. This will ensure that the hair is clean and free from any buildup or product residue that could hinder the styling process.
In addition, starting with clean hair allows for greater flexibility in terms of which styling products and tools to use, as they can be applied more evenly and effectively. Ultimately, starting with a clean slate is a fundamental step in achieving a successful hairstyle, no matter the hair length or type.
2. Use the Right Tools and Accessories
Regardless of your hair length or type, using the right tools can help you achieve the look you want while minimizing damage to your hair.
For example, if you have thick, curly hair, use a wide-tooth comb or a detangling brush. Using these can help you gently work through tangles and prevent breakage.
If you have fine, straight hair, use a high-quality flat iron with ceramic or tourmaline plates. Using this hair iron can help you achieve a sleek, straight look without damaging your hair.
One accessory that can add volume, length, and versatility to any hairstyle is hair extensions. With the right local hair extensions, you can transform a short, fine bob into long, flowing locks or add thickness and texture to a thin, limp style. However, it's important to choose high-quality extensions that match your natural hair texture and color for a seamless, natural look.
Other useful tools and accessories to consider include a quality hair dryer with a diffuser attachment for curly hair, hair clips or bobby pins for creating updos, and a good quality brush for creating volume and body.
3. Don't Skip the Finishing Touches
The finishing touches are essential when it comes to doing hairstyles, regardless of hair length or type. These touches can elevate a simple hairstyle to a stunning and polished look.
It's important to choose the right finishing product for different hair types, whether it's a lightweight hairspray or a nourishing serum. Long hair can benefit from adding braids or twists, while shorter hair can be texturized with a spray or paste. These final touches can add depth and dimension to any hairstyle, making it appear more intricate and stylish.
Taking the time to perfect these finishing touches can make a world of difference in achieving a truly beautiful hairdo.
Follow These Hair Styling Tips Today
Having a daily hair regime, as well as utilizing key hair styling tips for any length or type, can lead to healthier, voluminous, and manageable hair.
Invest time in your hair care routine and discover the perfect look that best suits you. Try these tips and see an amazing transformation in your hair!
For more helpful guides, check out the rest of our website.