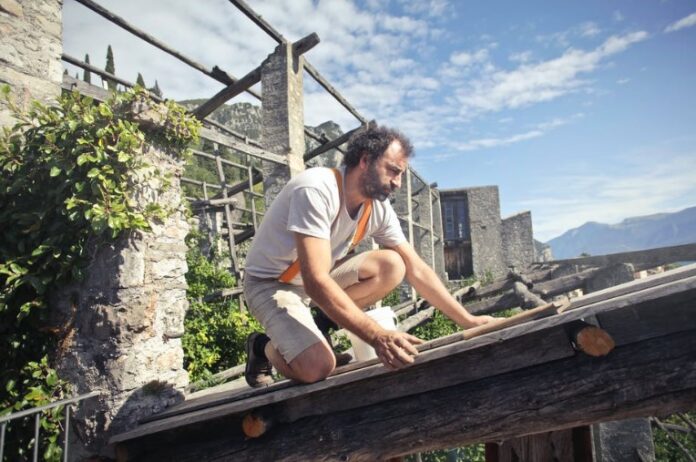 Have you encountered a roof problem in your house? Is your roof looking like it needs some fixing to be done?
You need to hire the services of a roof repair company to fix your roof issue before it aggravates to a point of no return. But, how do you know which repair company to choose?
Here are 4 things that you should look for when choosing a roof repair company.
1. Reputation
When you need a roof repair company, it is important to consider the reputation. You'll know more about the quality of work that the company can provide by checking out its reputation.
Do some research online and read customer reviews to get a feel for what others have experienced with the company. It is also a good idea to ask for recommendations from friends and family. Once you have a few options, you can then make a decision based on your research and experiences.
2. Licensing and Insurance
When hiring a roofing contractor, you should always consider licensing and insurance. A licensed company will have the proper paperwork and insurance in place to protect you.
If something goes wrong during the roof repair, you will get covered by insurance. Hiring an unlicensed roof repair company could leave you liable for any damages that occur. This should also be the case when looking for roof restoration service providers.
3. References
When trying to find a reputable roof repair company, be sure to ask for references. A good company will have no problem providing you with a list of satisfied customers. Checking references is a great way to get an idea of what to expect in terms of quality and customer service.
If a company is unwilling to provide references, that is a red flag and you should look elsewhere. Also, be sure to follow up with the references to get a first-hand account of the roofing company's work.
Don't hesitate to ask tough questions. Ask whether they were satisfied with the outcome, communication, cost, and so on. With a little research, you can find a roofing company that you can trust to do a great job.
4. Warranty
When speaking with roof repair companies, always ask about warranties. Many companies will offer a warranty on their workmanship. This is aside from any manufacturer warranties that may apply to materials used.
This can give you peace of mind that the job will get done right. You can rest assured that you won't be stuck with any unexpected costs if something does go wrong. Be sure to get all warranties in writing to avoid any misunderstanding down the road.
Choosing a Roof Repair Company
After reading this article, you should be equipped with the knowledge of what to look for when choosing a roof repair company. This is a crucial decision, as your roof is one of the most important parts of your home. Be sure to do your research and choose a reputable company that will get the job done right.
If you found this article helpful, be sure to check out the rest of our blog. We have lots of home maintenance and improvement posts that we're sure you'll love.