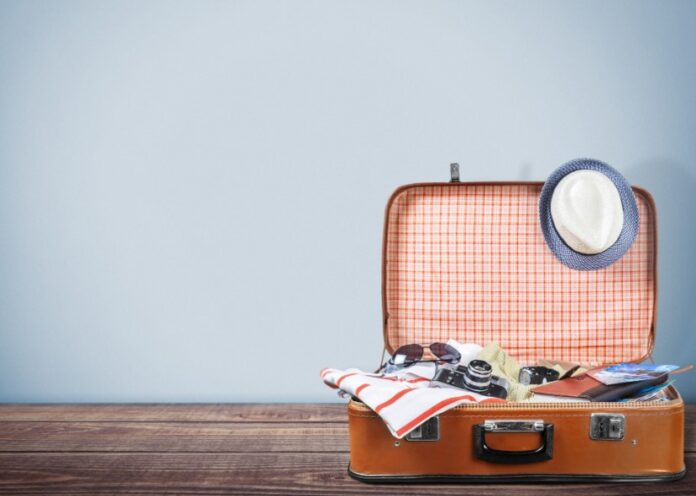 Moving tends to be one of the most stressful experiences, even more so if you're moving to another state. You'll be packing your life into boxes, transporting them to another state, and finding a new place to live.
The most stressful part of your relocation is packing all your stuff into boxes. And if you've never packed for a cross-country move before, it can all seem too much.
While packing for a move seems like a stressful experience, it's quite easy once you're clear on what you'll be packing, where, and why. Read on for our top moving packing tips when you're packing for a long-distance relocation.
1. Purging Possessions and Decluttering Before Moving
When preparing for a cross-country move, packing tips should focus on purging possessions and decluttering before moving. A great way to begin moving homes is to evaluate each item you own in your home and decide whether to keep it or donate it.
Start decluttering by sorting through clothes, digital records, and physical items. Take the opportunity to sell any unwanted items through a yard sale or online marketplace or give them to family and friends.
Once the decluttering is complete, use packing supplies to secure each item before loading it into the truck or trailer. This can include boxes, packing materials, labels, and stretch wraps to protect large items like furniture.
Once the move is done, try to unpack and get organized as quickly as possible. Doing so will provide a better chance of familiarity and security in your new home.
2. Maximizing Available Space in Moving Containers
When attempting to maximize available space in moving containers during a cross-country move, packing tips and tricks can come in very handy. The most important tip is to make sure everything is securely packed and grouped in boxes.
This will prevent items from tipping over and taking up unnecessary space. It is also important to strategically put heavier items on the bottom of the container and lighter items on the top.
When packing items, make sure to fill any empty gaps in the box with things like clothing or soft items like towels or pillows to protect your fragile items, and also make sure that there is no space.
Once all boxes are loaded, use the walls of the container to stack items like suitcases, bags, and even furniture. Doing this will allow for maximum strength and also reach the maximum capacity of the container.
3. Using Labels and Organizing Boxes Strategically
Before packing, it is a good idea to label each box with its contents and the room they will be going in. This will make it easier and less time-consuming when it comes time to unpack.
It is also very important to remember to place heavier boxes on the bottom and lighter boxes on the top of stacks to prevent damage to the items inside.
It would be beneficial to ensure that when packed, fragile items are cushioned to prevent movement during a long drive. If the room allows, use a separate container for fragile items such as glass items so that nothing gets broken.
By using labels and organizing boxes strategically, you will set yourself up for a successful and stress-free move. This is most important if you're getting help from local movers. It will be easier for you to unpack with these labels.
4. Utilizing Free Sourcing Materials for Packing
Packing up your home for a cross-country move can be stressful and costly, but there are ways to save money while still having a secure move. Utilizing free-sourcing materials for packing is a great way to save money while still keeping your belongings safe.
Start by finding free boxes from local retailers and online sources such as Craigslist – these can often be found at no cost. Look for packing peanuts, newspaper, and bubble wrap from online sources such as Freecycle.org.
Remember to use towels, blankets, and pillows to wrap up the breakable items. This can help save money on purchasing extra packing materials. Make certain to place fragile items near the center of the moving container and have heavier items.
This could be like furniture surrounded by soft items. Utilizing free-sourcing materials for packing during a cross-country move can help save time, money, and energy.
5. Purchasing and Saving Costly Packing Supplies
Start by using items that you already own as packing supplies, such as towels and blankets, as padding to prevent breakage. You should also consider purchasing sturdy containers and padding materials to make sure your items arrive safe and secure.
Consider using high-quality moving boxes in various sizes to store smaller items, such as linens and dishes, as well as bubble wrap or packing paper to protect fragile things like vases and electronics.
You can also use garbage bags to fill gaps in the box and secure clothing or other items from shifting. If you're moving long-distance, it's a good idea to label each box with its contents and the room it needs to go in.
Bulk-buy packing tape, markers, and labels to ensure that your items remain intact as you travel across the country.
Learn the Best Packing Tips for Cross-Country Moves Today
Cross-country moves can be stressful, but following these packing tips can make the process less overwhelming.
Be realistic about what you need to take with you, remember to rent a storage unit if needed, and label your boxes with paperwork indicating their contents. With the right packing supplies and some preparation, you'll have a successful move in no time.
Cross-country moves can be complicated, but the more you plan and prepare in advance, the easier things will be.
Good luck and happy moving!
Did you find this article helpful? Check out the rest of our blogs!