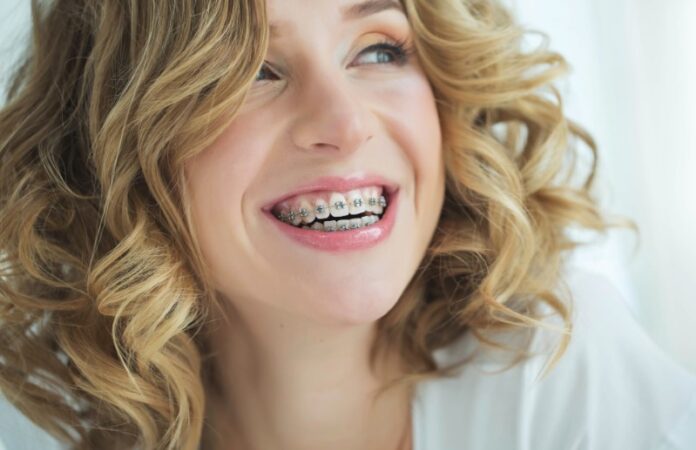 You brush your teeth two or three times a day, but you still think they look crooked.
Or, whenever you flash a smile at friends or family, they tell you you've got an uneven smile.
The good news is, you've discovered a very common problem that might be easily fixed. Many people don't realize that straightening teeth isn't just for children anymore.
Both adults and children can have their teeth straightened with a variety of methods. Here's everything you need to know about teeth straightening options and what ones might be best for you.
1. Clear Aligners
Clear aligners are becoming increasingly popular among adults looking to straighten their teeth. They are also known as invisible braces. They are a very discreet straightening option as they use custom-designed, virtually invisible aligners to shift teeth into their desired positions gradually. There are two kinds of clear aligners:
In-Office Aligners
In-office Aligners is a popular teeth straightening option for those seeking to improve their smile. It offers a discreet, quick, and efficient option to straighten teeth within the convenience of your own home.
The aligners can be customized to fit your bite and teeth shape and are made of a thin, clear plastic that is nearly unnoticeable. The aligners work by placing controlled amounts of force on the teeth to slowly move them into the desired position.
Not only offer In-office aligners a noninvasive and simple way to straighten teeth, it also offers a shorter treatment time than traditional braces and is easier to keep clean.
At-Home Aligners
At-home Aligners is a revolutionary new way to get a beautiful, straight smile from the comfort of your own home. These aligners are custom-made from clear, medical-grade plastic and can be worn either full time or part time.
They work by gradually shifting your teeth one step at a time and generally take between 6-12 months for desired results. The aligners come with detailed instructions for use and you can expect to achieve an improved smile with little to no discomfort throughout the treatment process.
At-home Aligners provide an ideal teeth straightening option for those who want to avoid the cost and hassle of traditional braces. In addition, the aligners are nearly invisible, so no one ever needs to know you are wearing them!
2. Ceramic Braces
Ceramic braces are an excellent option when it comes to straightening your teeth. They are a great alternative to traditional metal braces, as they are much less detectable to the eye. Ceramic braces are made of a clear composite material, either the back or front surface of each ceramic bracket is made translucent to blend in with your teeth.
One of the benefits of ceramic braces is that they are comfortable and not easily stained like traditional metal braces. They are also much easier to keep clean and maintain than traditional braces as they don't collect as much food and bacteria. It can take between six months to two years to achieve your desired results with ceramic braces.
They may be more expensive than traditional metal braces, but many consider them worth the price. Ceramic braces are a great option for anyone looking to straighten their teeth and maintain a natural-looking smile.
3. Metal Braces
Metal braces are one of the most popular teeth straightening options available today. The two main advantages of metal braces are cost and effectiveness. Metal braces are typically the least expensive of all the teeth straightening options, and they can be very effective in achieving the desired results.
Metal braces consist of multiple brackets that are connected to each other with metal archwires. These archwires apply pressure to the teeth and slowly move them into the desired position. Metal braces also come with elastics called ligatures and small colored bands that can be customized to fit your aesthetic.
Metal braces have come a long way in recent years and are now considered one of the most comfortable and effective methods for straightening teeth. If you're considering a teeth straightening option, metal braces may be the perfect choice for you.
4. Lingual Braces
Lingual braces are an increasingly popular teeth straightening option. They are custom-made to fit your teeth and are placed on the tongue side of your teeth. The braces are nearly invisible from the outside and can only be seen close-up. Lingual braces use the same technology as traditional braces, with brackets and wires, and typically require adjustments every four to six weeks.
The advantage of lingual braces is that they are placed on the tongue side of the teeth, so they don't show when you speak or smile. They may be more uncomfortable than traditional braces since the brackets and wires are placed inside the mouth and may cause some soreness and discomfort.
Lingual braces are a great choice for adults and teens who want a discreet teeth straightening solution that won't be seen. However, the cost of lingual braces can be expensive, so it is important to consider all your options before deciding on the best teeth straightening solution for you.
5. Veneers
Veneers are a great option when considering options for teeth straightening. This cosmetic dental care procedure involves placing thin shells on the front of the teeth to hide any discoloration, chips, gaps, or other imperfections.
They often last up to ten years and are an affordable choice for anyone looking for a long-term solution for crooked teeth. Not only do veneers improve the appearance of your smile, but they also make your teeth stronger and more functional.
Additionally, when cared for properly, veneers can help protect against future staining and discoloration. When reviewing options, be sure to speak with your dentist to ensure that veneers are the best option for you.
Learn More About Teeth Straightening Options
Teeth straightening options are as varied as your needs. Consider Invisalign, traditional metal braces, and ceramic braces aligned with your lifestyle and budget.
Deciding which is the best choice for you and your smile is a journey that should be discussed with your dental professional. Get started today, and discover a straighter, happier smile.
If you want to explore the best topics, we've got you covered. Check out some of our other blogs today!