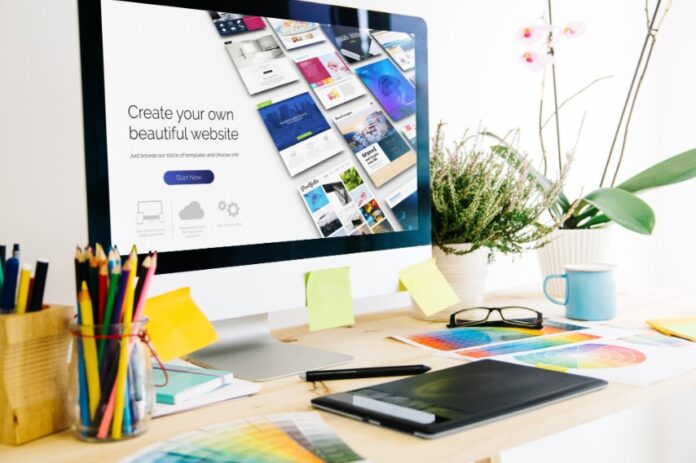 Have you ever dreamed of having your Webflow website?
Webflow, a recent game-changing development in web-building, has simplified the website creation process. Everyone can now build a beautiful, responsive website with minimal effort. And more importantly, everyone can understand how to use it.
In this guide, we'll take a look at what this is, how it might be able to solve your digital marketing needs, and a few tips for creating your first site. Let's get started.
1. Set up an Account
You can accomplish it by clicking the "Sign Up" button and filling out the requested information. Users must provide a name, email, and password to create an account.
Once the account is created, users can access Web flow's features and features, including the ability to create a website. Users can access other account settings, such as billing and subscription preferences.
2. Pick the Type of Website
Consider the purpose of your website as well as the features you need. Depending on what you're trying to create, you can pick from several types of websites.
Research the different types of websites (e.g., portfolio, e-commerce, blog, etc.) and decide which best fits your needs. If you plan on creating a blog, consider the layout and design of the pages to have a nice flow.
3. Pick a Design
The website design should look good and fit the purpose of your website. One way to begin is with research.
Look through designs of existing websites and brainstorm some ideas of your own. Once you have some ideas, begin picking and choosing which plan would best fit your purpose and the type of audience you are targeting.
4. Create and Pick a Domain Name
The domain name is the name of your website and helps customers find you, but it is also part of your business branding. Your domain should be easy to remember, unique, and relevant to your business.
First, use keywords related to your business and see what's available, then look for ones that stand out. You can also combine a keyword related to your business with a location for a more memorable domain.
5. Add the Content
The first step is to create a blank page. It is done by clicking on the 'Pages' tab, then selecting the 'Add New Page' option. Then, give the page a name, and select the page type.
You can choose from page elements such as text, images, and buttons. Drag and drop the content from the elements menu onto the page to add content. You can also add content by typing directly into the page.
Additionally, you can link to other websites, add videos and audio clips, create forms, and add plugins such as social media widgets. Finally, to publish the page, select the green 'Publish' button in the top right corner of the page. Learn more here to understand that this website is a better choice.
Create Your Webflow Website Today
Building your Webflow website can be both fun and rewarding. Planning and research allow you to create a stunning website quickly and easily. Following these tips can make your website indeed a work of art.
So get started now and create something unique. If you need help, don't hesitate to reach out to experts in the Webflow community.
If you find this helpful and want to read more great content, check out our latest blog posts now!