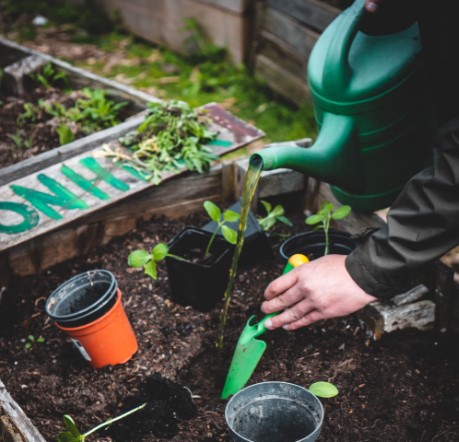 If you're like many people, you may find gardening to be a chore. It can be hard work, and it's easy to get frustrated if your plants don't seem to be doing well.

Gardening is one of life's greatest pleasures. It provides a sense of accomplishment, a way to connect with nature, and an opportunity to relax and destress.

Whether you're a master green thumb or just getting started in the garden, there are many ways to make gardening enjoyable. From experimenting with new plants and flowers to learning how to work with the soil and climate around your home, this article will provide helpful tips on how to get more out of your gardening experiences.
1. Start small
When first starting out, it's important to not bite off more than you can chew. Start with a few easy-to-manage plants or flowers and get comfortable with basic gardening tasks like weeding, watering, and pruning. Once you have become familiar with these tasks, then you can move on to larger projects.
Many beginners try to take on too much at once and end up feeling overwhelmed. Starting small can help you build confidence and avoid frustration.
2. Plan ahead
Before you even begin to garden, it's a good idea to plan out what kind of plants or flowers you want to grow and where they should go. This will help keep you from feeling overwhelmed later on when it comes time to actually start planting.
Try to set up a step-by-step process for your garden that you can easily follow. If possible, make a checklist of the tasks you need to do each day or week so that you don't forget anything.
3. Get creative
Gardening isn't just about growing plants. You can also create beautiful and unique outdoor spaces with things like raised flower beds, stone pathways, or even a small pond. Creative touches like these can make gardening much more enjoyable by adding elements of artistry to your outdoor environment. Don't hesitate and make your garden a place that you love to be in.
4. Invest in quality tools
If you struggle with back or knee pain, ergonomic tools like gardening stools and kneelers can be extremely helpful when it comes to tedious tasks such as weeding and planting. Invest in the best quality tools for your garden so that you are able to perform these duties comfortably without any discomfort.
5. Get help
If gardening still feels a bit overwhelming, try enlisting the help of family and friends. Invite them over for a garden party and have everyone work together to get the job done.

Not only will you get to spend time with the people you love, but having help can make gardening a lot more enjoyable, especially for larger projects.
Summary
Gardening doesn't have to be a chore – it can actually be quite enjoyable if you keep these tips in mind! With a little bit of planning and creative ideas, you can transform your garden into an outdoor paradise that you can enjoy for years to come.