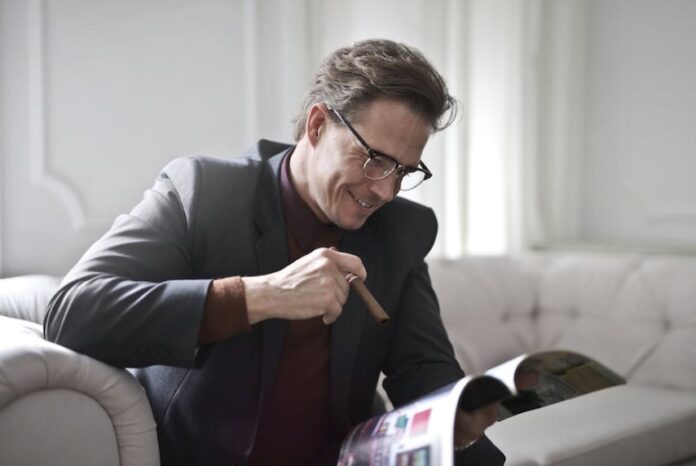 Are you looking to create a more relaxing cigar lounge?
Cigars are a luxurious treat that many connoisseurs enjoy. Many cigar aficionados also enjoy pairing their cigars with a drink. But it's also important to make sure your cigar lounge is a comfortable and pleasant place for all of your guests.
So, how can you create a more relaxing cigar lounge? What steps will you need to take to ensure your high-quality stogies are housed in the ideal conditions? We're here to help. Keep reading to find out our top advice on designing the ultimate home cigar lounge.
1. Utilize Ambient Music and Lighting
To create a more relaxing smoking room, music can help set the tone for the surroundings and can help the guests center themselves and feel more at ease. Low lighting can help ease guests into a more relaxed state. It can reduce stress and make the environment more enjoyable.
The music can also set the theme of the lounge, and it can create an inviting atmosphere with unique sounds that wouldn't typically be found in any other type of a lounge.
2. Find the Right Seating and Furniture
Quality furniture will not only last longer, but it will also add to the overall atmosphere of the lounge decor. Seating should be comfortable and provide ample space to relax.
Consider leather furniture that takes up minimal space, as it can easily accommodate multiple people but still provide the necessary comfort and atmosphere for a relaxing atmosphere.
Additionally, be sure to invest in products that are low maintenance and easy to clean. This will help sustain the longevity of the furniture and make it easier to maintain the cleanliness and quality of the lounge.
3. Accessorize with Aromatic Plants and Candles
Strategically placed pot plants, herbs, and flowers will infuse the room with natural fragrances that can help take away the smell of smoke.
Incense and scented candles further add a pleasant layer of aroma that can aid in creating a more enjoyable environment. Candles can also provide soft lighting and an inviting atmosphere.
4. Craft Signature Cocktails and Beverages
The drinks should range from non-alcoholic refreshers to classic cocktails and can even be infused with cigars. This will allow the patrons to have an enjoyable experience and enjoy their cigars without interruptions.
The variety of drinks will help encourage customers to linger in the cigar lounge and become more familiar with the lounge and its offerings.
5. Offer Humidors and Other Cigar Accessories
One way to create a more relaxing cigar lounge is by offering humidors and other cigar accessories. At Te Amo Cigars, humidors are stocked with a variety of cigars as well as cigars from various regions of the world. Other cigar accessories include cigar cutters, lighters, ashtrays, and more.
It is important to keep the humidors at the correct temperature and humidity levels so that the quality of the cigars can be preserved. Providing an array of cigar products and accessories gives customers the luxury of choice and helps enhance the overall atmosphere.
Create Your Very Own Cigar Lounge at Home
Creating a more relaxing cigar lounge is possible through a few simple adjustments. By following the tips above, you can create a cigar lounge that is a tranquil environment for anyone to enjoy.
So, if you're looking to create a more relaxing, enjoyable cigar lounge experience, don't wait any longer. Start making your dream lounge a reality today!
If you have enjoyed these tips and would like to read more great content, check out the rest of our website.