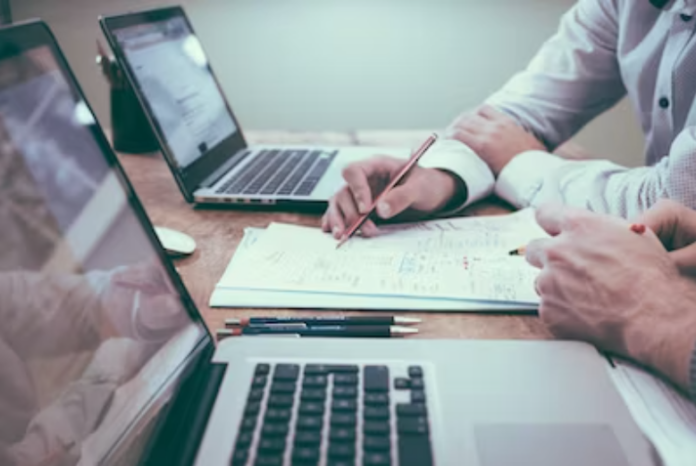 Whether paying manufacturers for products, wholesalers for goods, or even vendors for services rendered, you'll want to streamline your accounts payable processes with automated invoice processing. This process eliminates manual data entry tasks that can lead to errors and delayed payments. It also enables document matching by centralizing invoices and related documents in a single repository.
Choosing the Right Automation Solution
Invoice processing is time-consuming and costly, mainly when human errors occur. However, implementing automation software can transform the traditional invoice processing process into one that is faster and more accurate. It also helps businesses save costs on payroll, paper, and postage. Sage Intacct integrations may automatically analyze incoming bills, extract data, and verify it for correctness using algorithms. It significantly improves turnaround times and enables businesses to avoid manual errors. In addition, it helps companies reduce operating expenses by allowing them to defer hiring and free up employees' time to focus on other tasks.
During the invoice matching phase, automated invoice processing software compares information on an invoice against existing purchase orders and delivery data. It ensures that all invoices are matched correctly and eliminates the risk of duplicate payments. It also gives a clear picture of each invoice's status so businesses can monitor payment trends and quickly address any issues.
Pre-Processing
Invoices are an essential part of every business. Whether it's a vendor invoice, a customer order, or an employee expense report, they're a necessary piece of the Accounts Payable process. But invoice processing is complex and time-consuming. It involves several steps: data entry, verification, and routing to appropriate approvers. And it's critical to have a system that eliminates inefficient manual processes and helps secure sensitive financial data against fraud. It's also essential to have a system that allows you to track the status of an invoice. That way, you can ensure that an invoice has been deemed correct and is ready for payment. The best-automated invoice processing solutions will streamline this step by matching invoice information with the company records and checking for discrepancies to reduce human error. Moreover, these solutions also offer Smart Routing technology that uses Adaptive Learning to identify the correct route for each invoice for faster processing times.
Data Capture
One of the most crucial aspects of invoice processing automation is invoice data capture. It involves scanning an invoice and converting it into a digital file. The correctness of the invoice data is also checked and compared with purchase orders using invoice data capture. It can help reduce the chances of errors that could delay payments and hurt cash flow.
Typically, traditional rule-based systems only work well on invoices if each vendor uses a different document format. However, AI-based OCR scanning software can learn and adapt to these changes. They use ML to recognize patterns in the data and search for specific keywords. It enables invoice automation solutions to detect even the most obscure of information. It can dramatically speed up the invoice approval and payment process.
Data Validation
Invoice processing is an essential account payable (AP) process that ensures vendors receive timely payments. It also helps businesses take advantage of early payment discounts and maintain healthy cash flow. Traditionally, invoice processing involves the coordination of multiple stakeholders and requires manual data entry. Invoice automation eliminates these steps, significantly reducing the time and cost of invoice processing. Additionally, it lowers the possibility of mistakes and facilitates tracking and studying invoice data.
Even though automated invoice processing is advantageous for all businesses, picking a solution suited to your requirements is critical. Try to get adaptable software that you can customize to fit your unique workflows and approval hierarchies. You should also ensure the system is easy to use and has a reporting module to measure performance. It will help you determine whether the system provides value to your organization.
Invoice Approval
Invoice approval is an important step that helps ensure that invoices are paid promptly and that solid vendor relationships are maintained. It also provides that internal controls are in place. To improve efficiency, consider automating the invoice approval process using an automation software solution with built-in workflows or a low-code system to create fully-customizable invoice processing workflows. When an automated system is set up, it can rapidly determine whether an invoice and a purchase order or goods receipt match. In addition, digital invoice processing enables organizations to gain visibility into their accounts payable processes and data, helping them make better decisions about spending management, forecasting, cash management, and supplier relationships. Implementing invoice processing automation frees employees' time to focus on strategic tasks that improve the business. Choose a solution that provides comprehensive training and support to help your team become familiar with the new automated processes, ensuring a seamless transition.
Payment
An automated system to process invoices will help you reduce the time needed to review and approve payments. It will also help you prevent human error and lost invoices. It will give you a better picture of your accounts payable operations, allowing you to spot problems before they occur and address them promptly. Accounts payable automation solutions use innovative technologies such as OCR, intelligent document processing, and AI to pre-process, capture, code, and validate each invoice. It will free your accounting and finance teams to focus on higher-value tasks. Many business departments want to automate their processes to improve efficiency and gain a competitive advantage. Financial departments are especially interested in invoice processing software that can increase accuracy and save time. They are concerned about the potential for fraud and duplicate payments due to manual data entry and slow processes.