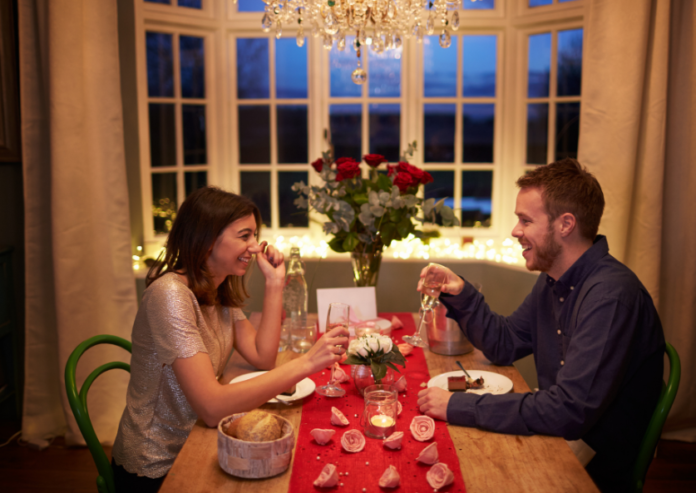 So you've met the person of your dreams, and you're trying to think of new places to go on a date?
True love requires longevity and commitment. To make your relationship last, you have to work at it. The best way to do that is to be conscientious. Are you still having trouble thinking of somewhere to take your special someone?
Don't worry. We've got you covered.
Here are eight great places to go on a date.
1. Movie House
Movies can be an excellent place for a first date. Whether it's a movie theater, a drive-in theater, or streaming a movie in the comfort of your home, there are plenty of reasons to make movie night a date night.
Movie theaters provide a classic date setting and allow you to converse while watching the film. In addition, drive-in theaters bring a sense of nostalgia and enable you to spend time together without being close to other people.
Streaming movies at home can also be great if you want to kick back, relax, and enjoy a movie with your date. There's no wrong way to do movie night, but it can be a great way to get to know someone better or enjoy a movie for what it is!
2. Cafe and Restaurant
For date ideas, it includes going to cafes and restaurants for a great time with someone special. They offer an intimate setting for a date and offer a variety of cuisines to choose from.
From cozy coffee shops to candle-lit Italian bistros, the right cafe or restaurant can set the perfect mood for a date. Plus, the shared experience of enjoying a delicious meal is a great way to foster a deeper connection between two people.
While staying home and cooking dinner may be tempting, getting out of the house and enjoying a date at a cafe or restaurant is far more memorable and enjoyable. You can go for the best weekend brunch in town for a second date.
3. Picnic
Picnics are an excellent idea for a date! Picnics allow for intimate conversations and activities in a beautiful and natural setting, away from large crowds, which can be a great way to break the ice. So pack a blanket, some great food, a portable speaker, and a few games, and you're good to go.
Step one for a picnic date is to choose the spot – pick somewhere with scenery and peacefulness, like a park, a beach, a field, or even a rooftop with a nice view. Also, consider logistics – if you plan on cooking, make sure whatever spot you choose has the necessary facilities.
Step two is to plan what food and drinks you intend to bring and activities you'd like to do – pack lightly and ensure you have enough to make your date memorable! Lastly, remember to secure your date following the local regulations and health guidelines, be bold and make it fun!
4. Carnival or Amusement Park
A carnival or amusement park can be a great place for a date. With so many fun rides and attractions, there's bound to be something that your date will enjoy. Whether it's a roller coaster, fun house, Ferris wheel, or water slide, spending a day at the amusement park is a great way to get to know each other.
You can create memories you'll both reflect on and laugh about. You can combine the outing with classic carnival treats, cheap and delicious burgers, or ice cream. Then, when the evening comes, you can test your luck together in the carnival games or take a romantic boat trip for two or the Ferris wheel.
5. Bar
Beginning with a date at a bar is a great way to start a dating experience. A bar can provide a comfortable setting, plenty of food, drinks, and fun. In addition, there are plenty of opportunities to talk and get to know one another better.
If it's summertime, outdoor bars can provide a beautiful backdrop and even a game to watch or play. The atmosphere is typically lively, and music can keep the conversation and experience enjoyable. Plus, with all the apps available to find unique bars with sports screens, craft beer, and even creative cocktails and events, there's something for everyone to enjoy.
6. Beach
Beach dates are perfect for all seasons and can be as creative or low-key as needed. Whether it's a beach boardwalk, a cute beachside restaurant, or a picturesque spot on the shore, the beach is an excellent place for a first date.
Whether it's a sun-soaked day or a romantic night-time stroll, a beach date can be both enjoyable and memorable. A great option is beachside camping which can create a genuinely adventurous experience with a beautiful backdrop. For those looking for fun in the sun, beach volleyball can be a great way to show off some physical and team-building skills.
If you're looking for something more intimate, a picnic at sunset or a romantic walk along the shore will do the trick. With the beach's natural beauty, it's no wonder it is a popular location for creating a memorable date.
7. Museum
Museums are a great option when trying to plan a date. It's a unique way to get to know each other, learn something new, and absorb the culture. Plus, most museums are free or discounted for couples.
During your museum tour, focus on your date, ask questions, and discuss the exhibits. It allows you to take in the sights together and open up to each other.
8. Arcade
Arcade dates could be an exciting and active way to have fun and create memories with your significant other. But, it is essential to consider the gaming preferences, the atmosphere, and the price of the games.
Start by picking one game and playing it together. After you're done, you can decide who won and talk about it afterward. These games encourage you to be competitive and help form a connection between you.
Check Out These Places To Go on a Date
Dating should be fun and exciting! Couples can strengthen their bond by exploring different locations and creating unique memories. So, don't be afraid to step outside the box and check out one of the eight fantastic places to go on a date listed above.
Now is the time to take a break from the ordinary and create something special! Let's make dating great again!
If you enjoyed this article and would like to read more like it, check out the rest of our blog now!