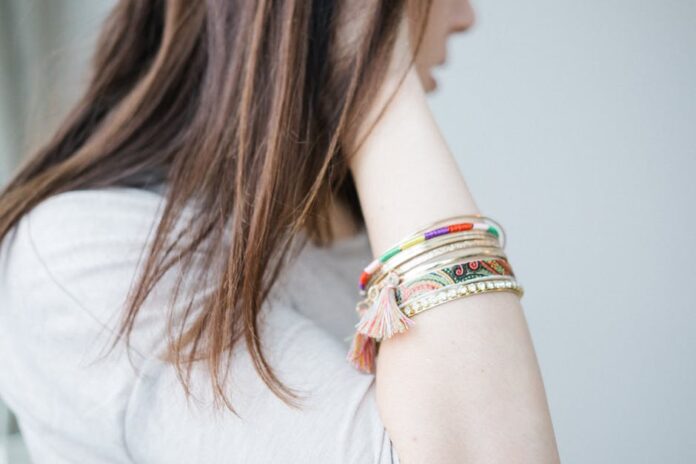 Are you tired of spending too much money on cleaning bracelets? When you're at work or doing your usual activities, how do you feel when you see your accessories get damaged or torn up?
Rather than throwing them away and spending more money on new jewelry, this article is for you. You'll learn various ways how to clean bracelets to help maintain the good health of the accessories you love.
1. Things You'll Need
Gather all the things you'll need to clean bracelets. You will need a soft, lint-free cloth and a soft-bristled brush, such as a makeup brush. You will also need a mild, phosphate-free detergent, a bowl of warm water, and a toothbrush.
You will want to avoid harsh cleaners, as they can damage the finish of your bracelet.
2. Preparing Your Work Space
Find a comfortable place to sit where you can lay out all your materials. Using a cloth, wipe down your work surface before starting. Make sure you have a clean, flat surface to work on and that your work area must be well-ventilated since you will be using chemicals. Also, choose a location that's free of dust and dirt.
3. Cleaning Your Bracelet
It is important to keep your bracelet clean so that it does not become a breeding ground for bacteria. Remove the bracelet from your wrist.
Start by adding warm water and a small amount of dish soap to the bowl, and stir to mix. Submerge your bracelet in soapy water and allow it to soak for a few minutes.
Take the toothbrush and scrub the bracelet to remove any dirt or residue. Be sure to get into all the nooks and crannies. The same cleaning procedure goes through with stackable beaded stretch bracelets which are great gifts for friends and loved ones.
4. Rinsing and Drying the Bracelet
Rinse the bracelet in cool water. Avoid using hot water as it can cause the metals to tarnish. Gently scrub the bracelet with a soft toothbrush to remove any dirt or debris.
Be sure to rinse away all the soap before drying the bracelet with a soft cloth. If your bracelet is made of sterling silver, you can use a polishing cloth to buff out any tarnish.
You should avoid using harsh chemicals or cleaners on your bracelet as they can damage the finish. Dry the bracelet with a soft cloth. If you want, you can polish it with a safe jewelry cleaner or a polishing cloth.
5. Storing Your Bracelet
When you are not wearing your bracelet, you should store it in a dry and safe place. A jewelry box or pouch is a great option. You can also wrap it in acid-free paper or a soft cloth.
Avoid placing it on a hard surface, which could scratch the surface of the bracelet. You may also want to consider storing your bracelet in a zip-top bag to keep it safe from dust, dirt, and other damage.
Learn How to Clean Bracelets the Right Way
If you own a bracelet and you want to keep it clean and sparkling, you'll need to learn how to clean bracelets. It's easy to do and doesn't take long.
Depending on the type of bracelet, the cleaning process may vary. Be sure to read the manufacturer's instructions before cleaning your bracelet.
For more topics like this, check out our blog page to read more guides and tips.