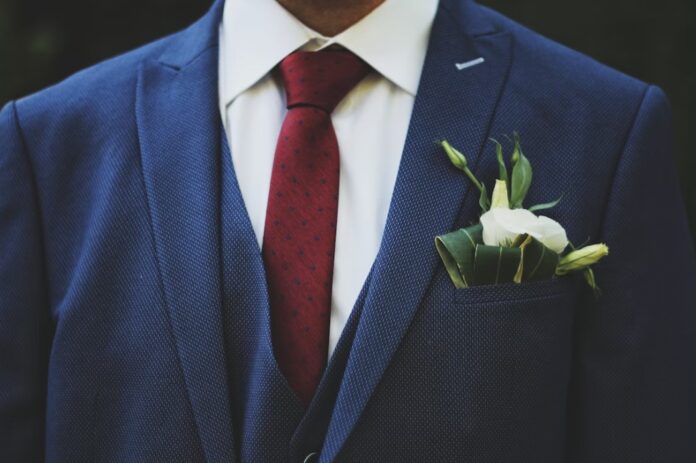 Being invited to a wedding comes with an initial rush of excitement, soon followed by a conundrum. Choosing the right outfit can be a challenge, especially if you haven't been to a wedding before. To spare you the stress of wondering what would be appropriate and worrying that your choice could offend the couple, here are a few useful tips on how to decide on what to wear as a wedding guest.
Check the Invitation
Some couples like to take the mystery out of the question by stating the dress code on their wedding invitations. Read yours carefully to see whether or not they have included details about what they expect guests to wear.

If there is no explicit dress code stated, such as 'black tie' or 'come as you are,' scan the rest of the invitation for further information.
Where is the wedding being held? The venue can be a huge clue about the theme and expected dress code for the wedding. If you are truly struggling, get in touch with the couple and ask them directly.
Look at the Weather Forecast
Knowing what the weather is going to be like on the big day will help you dress more appropriately. If you anticipate oppressive heat or blistering cold, you can choose an outfit that will protect you.

While you may want to focus on looking your best, you don't want to suffer from a
painful sunburn
or chattering teeth when trying to celebrate with the happy couple. If the event is being held indoors, the weather most likely won't be as much of a concern, but many couples choose to have their ceremonies outdoors for that extra charm, so be wary.
Choose a Comfortable Outfit
Apart from style, comfort should be a top priority for all of your outfit choices. This is especially true for attending a wedding since you will most likely be standing for periods of time mingling with other guests. If there is a reception with a disco after the ceremony, you should think about whether or not your chosen outfit will allow you to dance the night away.

Consider Accessories
Even if what you want to wear is relatively simple, you can make it more special and wedding appropriate by adding some glamorous accessories. Small elements of sparkle or boldness can transform your outfit into something suitable for a celebration. Pieces such as those from www.judithleiber.com are ideal for making a statement. Accessories are also a fantastic way to express more of your personality without overwhelming the entire outfit or taking attention away from the couple. Express yourself with these elegant touches.
Remember the Importance of Footwear
Appropriate footwear is essential if you want to enjoy being a wedding guest. Formal shoes aren't always the most comfortable, so take your time to find a pair that don't hurt your feet. Even if you don't feel certain that your outfit choice is perfect, there's no need to worry. As long as you adhere to the dress code and feel comfortable, your wedding guest outfit will be fine.