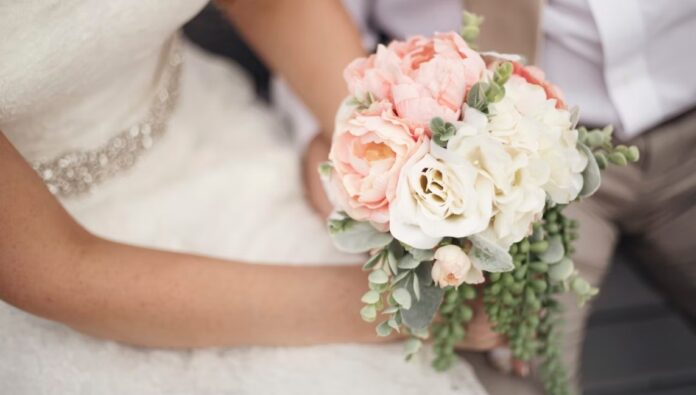 Matching a certain aesthetic or theme in a wedding is a lot harder than you might have thought – there are all sorts of factors to consider. However, having a themed wedding can also make planning much simpler – it narrows down the options you have available and limits your choices.
You may have already noticed that a common problem with many themed weddings is that things look cheap, badly planned, and worst of all – the guests aren't enjoying themselves. All of this is likely to mean the whole occasion will be one big flop that everyone in attendance wants to have wiped from their memories – which, to be honest, is the last thing that you want. However, by making sure you have certain boxes ticked, you go a long way to ensure the big day is memorable for all the right reasons.
#1 The Dress
The dress is an integral part of the theme, so you are going to want to make sure that it is classy, well-crafted, and doesn't shy away from what you want in your wedding. It should be the embodiment of your vision, as well as look flattering and graceful, no matter what theme you have chosen. You are going to need to make sure that you go to a reputable source like Ronald Joyce wedding dresses to ensure you get exactly what you want – after all, this is not the day for half measures.
#2 Mood boards
When it comes to collecting some images and ideas for what you want, mood boards can be great for putting it all together. You are going to need to compile this to make sure that color schemes work, and so you can figure out a dress code for your guests (and to make sure that your dress and suits fit in with the theme, of course). It can help you to bond with your fiancé too, as you can use it as a good way to shortlist ideas and finalize your ideas – and get any awkward discussions and differences of opinion out of the way early.
#3 Location
Coming up with a themed wedding is not easy, as one major part is the location you choose for the big day. You might think that it is would be quite straightforward, after all – a big white, fairy-tale wedding would be held at a huge church, or a gothic wedding at an old gothic house or a small intimate wedding would be perfect for a stately home. However, getting the date you want at the prices you want, in the exact place that you want (and having everyone you want there) is quite the challenge.
A few final thoughts
There are many factors that go into a themed wedding and a few starting points have been listed here. Firstly, you are going to need to think about generating a few mood boards to make sure that you and your fiancé have the same ideas. Next, you are going to want to make sure that you are thinking about the location of your wedding, and that you get that perfect choice at the time of year that you want. Thirdly, you are going to need to choose your dress, making sure that it fits the theme, and is the perfect one for you.