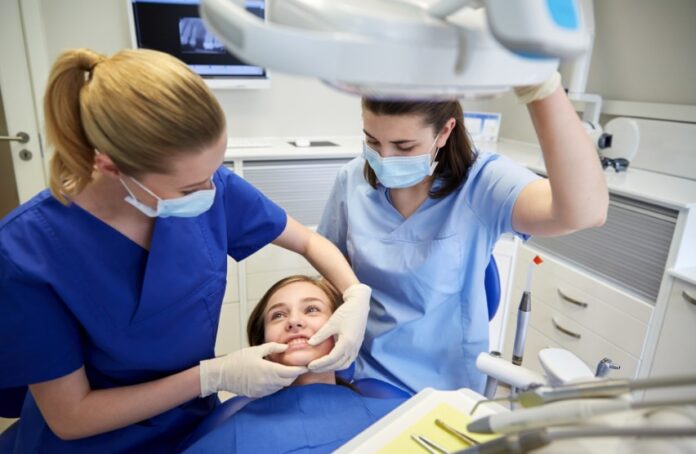 When you first learn about orthodontics, it can be difficult to understand!
It can be tricky to wrap your head around between the braces, the visits to the orthodontist, and then getting things straightened in your mouth.
In this guide, we'll go over how to prepare for an orthodontist appointment. We'll give you tips and tricks to help you understand what to expect when you're in the chair.
Let's dive in!
Investigate Your Insurance Options
Be sure to call your provider. Ask if they cover orthodontic work, how much of a percentage of costs they will cover, and if any restrictions apply.
Then, call the orthodontist's office to check their policy on insurance. It is to make sure they accept your provider.
It can also be a guide to selecting an orthodontist. It is for you to know if it will match your insurance option. If financing is needed, contact the office to check what options they offer.
Get Your Paperwork Ready
If you are a new patient, you'll usually get a registration form to fill out on-site and a medical history form. Make sure you have insurance information handy and any other applicable documents. Also, bring a list of any medications or allergies you may have.
Bring any questions or concerns you would like to discuss. You'll also need to be sure of the date and time of your appointment. Arrive in plenty of time to get checked in.
Having all the paperwork ready will help a smooth, stress-free check-in process.
Gather Your X-Ray Images
Before your appointment, it is crucial to gather your XRay images. Knowing your medical background can help the ortho diagnose any dental issues you may have and plan any treatment options. When you contact the office, be sure to ask if they require any XRay images.
It can be Panoramic or full mouth series XRays. If necessary, request the images from your previous dentist and have the images to hand them in when the appointment arrives. Failing to bring one could cause further delays in the diagnostic and treatment process.
Make sure to also confirm with your dentist if you will need to pay for the cost of the requested images. The cost may vary depending on the provider. Being prepared with your past XRay images can help speed up diagnosis and encourage better oral health.
Find Ways to Manage Anxiety
It is helpful to practice relaxation techniques when going to the orthodontist. It can be diaphragmatic breathing, positive self-talk, and progressive muscle relaxation.
Start the breathing exercise by finding a comfortable position, inhaling and exhaling, and repeating positive statements. Positive self-talk should help reduce some anxiety by focusing on the positives instead of the unknown.
Preparing beforehand can help to reduce stress and anxiety during the appointment and make the experience more enjoyable.
Getting Ready for Your Orthodontist Appointment
Making a great first impression on your orthodontist appointment is essential. Prepare for it by reading up on your orthodontic situation, writing down any questions, and bringing along any necessary documents. Taking the proper steps ensures your appointment goes as possible.
Schedule an appointment with your local orthodontist to ensure you receive the best treatment and care.
If you find this helpful and want to read more great content, check out our latest blog posts now!