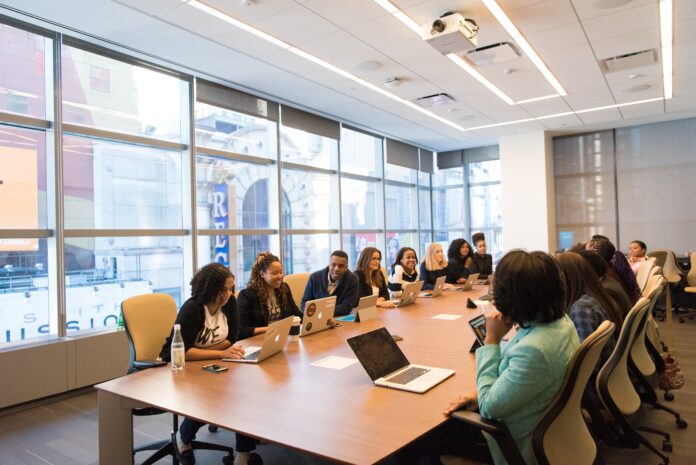 Corporate governance encompasses the systems, processes and relations that determine how businesses are controlled. These decisions impact investors, financiers, vendors, auditors, and employees.
There's anecdotal evidence that private companies have lower governance standards, particularly family-run firms. The underlying reasons may have to do with social norms and family ties.
Streamlined Process
A business lawyer like Ed Batts can help companies avoid corporate governance issues by creating and updating a legal framework that governs the company. They can also assist in filing documents with relevant registries and record offices. Additionally, they can advise on holding annual shareholder, director or partner meetings, recording minutes of these meetings and electing internal officers.
They should act as an ally to the corporation and its management yet maintain their independence. Providing regular reports on important matters to senior management and the board is one way of doing this. This ensures that their advice consistently supports the corporation's goals and interests.
. This includes advising on the latest developments in fiduciary duties and securities laws, guiding clients through restatements of financial statements and other compliance issues, responding to investigations and enforcement actions by governmental authorities, and managing related private litigation.
Reduced Risk
A corporate lawyer is a legal expert who advises directors and board committees as they perform their fiduciary duties in extraordinary and routine matters. They are familiar with traditional fiduciary standards, extensive and ever-changing regulations, listing requirements, and other complex legal issues that govern business governance.
Business lawyers are also skilled at advising on forming entities and legal structures. They can help their clients choose the right time and method for incorporation, conduct name searches, draft articles of incorporation, file them with state offices, and develop bylaws.
Maintaining a strong legal structure is essential to maintaining the corporate veil, which protects business owners' assets from entity liabilities. Small mistakes or minor legal issues can expose a corporation to risk and jeopardize the corporate veil. Having a business attorney on retainer helps avoid these risks by ensuring that legal advice is received promptly. This also ensures that communications between the GC and management are protected by solicitor-client privilege.
Reduced Costs
Many companies are small or mid-sized and need help to afford to hire a human resource employee to handle their corporate governance policies. Instead, they can rely on their business lawyer to establish company policies aligned with state and federal laws.
In addition, they advise on corporate governance matters by helping draft policies for annual shareholder, director or partner meetings, documenting decisions, electing internal officers, etc. In doing so, they can help avoid costly conflicts of interest and ensure that trading practices are legally compliant.
Retaining a business lawyer on retainer is an effective way for businesses strategically arm themselves with a legal expert. Attorneys on retainer are often more available and cost-effective than hiring a full-time in-house lawyer, which can require large budgets for overhead costs such as office space, staffing and legal support. Additionally, attorneys on retainer can be relied upon to provide legal services and advice specific to each business's needs.
Better Communication
Having a business lawyer on retainer allows for easy communication when legal issues arise. Rather than hiring an attorney on an ad-hoc basis, which can be expensive, having a business lawyer on retainer gives your company exclusivity and priority over attorneys working for other clients.
Corporate governance laws cover a wide range of legal topics. These include ensuring that directors or officers comply with the law and the interests of shareholders and entities. It also includes drafting and reviewing legally binding documents such as contracts, lease agreements, etc.
Strategic general counsels are experienced and knowledgeable about the intricacies of corporate governance structures. They can identify and address corporate risk, whether regulatory, financial, or business-related and suggest creative solutions when needed. They are fearless in speaking up and challenging the status quo, especially if it is in the company's best interest.