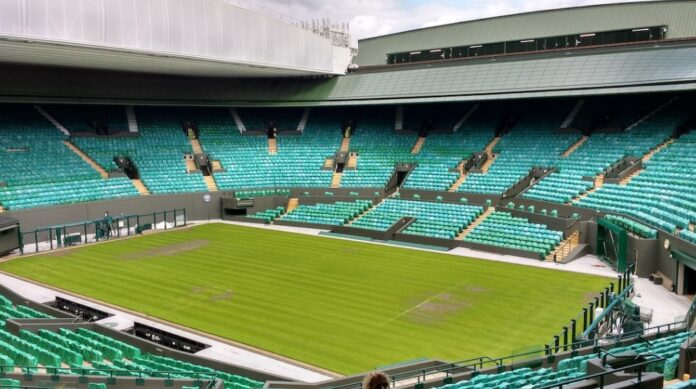 Did you know that there are over 80 million tennis players globally? Tennis continues to grow in popularity worldwide, in following and those who play.
Tennis is a sport that is fun and competitive for everyone, from children to seniors. There are several types of tennis courts, depending on which one you'd be most comfortable playing on.
Keep reading on reading below for more information!
The Types of Tennis Courts
Tennis courts are either found indoors or outdoors. But, there are four different types of courts you can play on, and here they are:
Hard Courts
Hard courts are made of asphalt or concrete with a textured surface. They are the most common type of court used in professional competitive play. The lines on a hard court are generally painted in a single continuous line without interruption.
Hard courts come in a variety of colors, but most are light. The surface of hard courts tends to be very uniform, which can give players an advantage or disadvantage depending on their playing style. Shoes must be tough since the surface might be rough on the soles.
Clay Courts
Where Roland Garros played, Clay courts were made of Terre battue, a type of red clay. The surface of a clay court is very rough, and the ball tends to bounce higher off of it than off of a grass court.
This makes clay courts slower, and the ball does not travel as far when hit. This made clay courts more suitable for defensive players who try to force opponents to hit more shots. You'll also need tennis court shoes with an excellent grip for clay.
Grass Courts
One of the main types of tennis courts is the grass court. Grass courts are usually found at country clubs and are used for Wimbledon. It's the only one of the four Grand Slam tournaments to use grass, which you can also watch live by visiting this website on Wimbledon tickets.
The grass helps to grip the ball, making it bounce higher and giving players more time to react. Players also need to wear shoes with good grip because of possible slipping due to dew or worn-out grass.
Carpet Courts
A carpet tennis court is a type of court with a specialized synthetic turf surface. This surface is made up of short, tightly woven fibers, which create a playing surface that is low-maintenance and easy on the players' bodies.
Carpet courts are often used in indoor tennis facilities and can be found in various colors. This was used for ATP and WTA tournaments but has since been discontinued.
Choose Your Court and Start Swinging
So now that you know about all the types of tennis courts, which do you think is right for you? If you are a beginner, you may want to start with a clay or carpet court. If you are more experienced, you may prefer a hard court.
Ultimately, it is up to you to decide which type of court you want to play on.
For more content like this, check out our blog today!