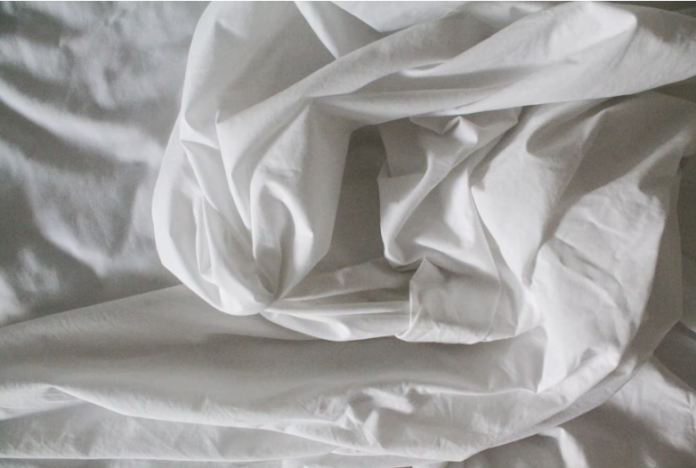 Thick cardboard sheets are ideal for a craft project involving bending and molding. They're sturdy enough to be used in various projects, from making papercraft boxes to wrapping scrapbooks and albums.
Cardboard can be found in various thicknesses, from single-ply to double-wall and triple-wall corrugated boards. However, there are differences in the strength of each kind, so it's essential to know the correct specification for your packaging needs.
Strength
Wholesale thick cardboard sheets for crafts are ideal for craft projects because they are durable, versatile, and easy to bend and mold. You can use them for craft projects, including scrapbooks, journals, and even paper toys. You can decorate the cardboard sheets with colorful paper or write and paint over them. You can also add embellishments like buttons and lace to the finished product.
The durability of cardboard comes from the way it is made. It is a corrugated material containing varying layers of kraft paper with a thick interior layer of a specialized cardboard material called a "corrugated medium." This multi-layered structure is much stronger than standard cardboard because it incorporates multiple plies between the kraft paper sheets.
When making boxes, it is essential to determine the correct thickness for your product. This can be done by using a micrometer caliper and measuring the depth of each cardboard sheet. The depth of each cardboard sheet will affect how easy it is to print on and whether it is durable enough to withstand shipping conditions.
Corrugated cardboard is one of the most common types used in packaging and shipping. It is an inexpensive and versatile packaging solution that can be printed onto and cut into different shapes for marketing purposes.
Corrugated cardboard is also available in various thicknesses and is commonly used for boxes, packaging, displays, and other packaging materials. It offers crush resistance and is a good printing surface for business cards, posters, signage, and more.
Durability
Thick cardboard sheets are ideal for crafting because they provide a good foundation and protection for 3-D creations. These sheets are also flexible enough to be folded into various shapes and sizes, meaning they can be used in a wide range of craft projects, from photo frames to paper crafts.
Cardboard is a thickened, flattened paper pulp that has been minimally processed, often reclaimed from wood waste. This type of cardboard has a rough, textured surface and can be available in a variety of colors for use in your craft projects.
The thickness of a corrugated cardboard sheet can vary based on several factors. These include grams per square meter (GSM), the point system (PT), flute type, and board style.
GSM is one of the most commonly used methods for determining the thickness of packaging materials like corrugated cardboard. This system measures a cardboard sheet's weight, length, and breadth, so it's a popular choice for businesses looking to save on shipping costs.
PT stands for point system, a standard measurement method in the industry. Each point on this system represents 1/1000 of an inch. Thinner papers may have 7 points, while thicker boards can be as much as 15 points.
Fluted paper is another way to measure cardboard thickness. This type of paper is sandwiched between liners in corrugated boxes, which makes them more insulated and durable.
Many types of corrugated cardboard sheets vary in strength and performance capabilities, so choosing the right one for your products is essential. The size and fragility of your products and how you deliver them will help you decide what type of box is best for your business.
For instance, a high-quality printed box is necessary if you sell your products through brick-and-mortar stores and want to display them in front of customers. If you are a business that ships heavy or delicate products, then a thicker cardboard box is required to ensure your products arrive safely.
Versatility
Cardboard sheets are an efficient and versatile packaging product used in various industries. They can be used as envelope stiffeners, layering pads to protect and separate products within boxes, or pallet liners to disperse weight during shipping cycles. They are available in various sizes and thicknesses to suit your specific requirements.
These thick corrugated cardboard sheets are ideal for protecting fragile items during transport. Made from strong 200#/ECT-32 corrugated cardboard, these brown pads are an excellent option for placing between products to shield them from strapping and forklift damage. They also help prevent dust from accumulating on top of products while in storage, which can lead to deterioration and corrosion.
They are also ideal for separating and protecting items in drawers, flat files, and boxes. They can be folded to make packing containers easier and may be stacked on each other for added protection.
Thick cardboard sheets are a popular choice for mailing because they can be easily cut to fit around the edges of mailers and envelopes, making them a convenient option for those who prefer to mail small, lightweight packages. They are also suitable for protecting documents from bending and cracking when dispatched.
There are several ways to measure the thickness of a cardboard sheet, including grams per square meter (GSM), the point system or PT, flute type, and board style. The point system or PT is one of the most popular methods of measuring paper, and each "point" represents 1/1000 of an inch.
Flute type refers to the wavy sheets of paper sandwiched between the cardboard liners in corrugated cardboard boxes. These flutes' designs can increase a box's insulation and strength.
A standard single-face corrugated fiberboard has a single liner and fluting in its three layers. When these liners and fluting are doubled, you get a double-wall board. This type of board can hold up to 20 lbs in weight, so it's suitable for packaging heavier and more expensive items.
Double-wall boards are stronger and more durable than single-wall boards, so they're an excellent choice for larger and heavier items. They can even be used for heavy-duty projects like automotive parts and appliances requiring extra support during shipping. Triple-wall boards are another option, featuring four pieces of liner and two pieces of fluted paper.
Cost
Cardboard is a ubiquitous item in our everyday lives, and when used for crafting, it becomes a truly unique material to work with. For example, you can turn toilet rolls into a unique piece of art or use old cardboard cereal boxes to create the sexiest paper houses around.
A thick cardboard sheet is a must-have in any scrapbooker's toolbox and will make your job a breeze when it comes time to assemble and display your creation. Aside from its practical uses, a thicker sheet allows you to display your work in style. This is especially true if you plan on showing off your latest masterpiece to friends and family.
Thick cardboard is available in various colors and thicknesses to suit any budget. Some sheets may be single-faced, while others are double-sided to protect your contents. The thickest types are expensive, but your extra dollars will pay off handsomely in the long run.
One of the most exciting parts of using cardboard for crafting escapades is that it will provide an excellent base to experiment with your imagination. In addition to providing a sturdy base, a thicker board will allow you to experiment with slicking your favorite papers and stickers to give a truly unique surface.