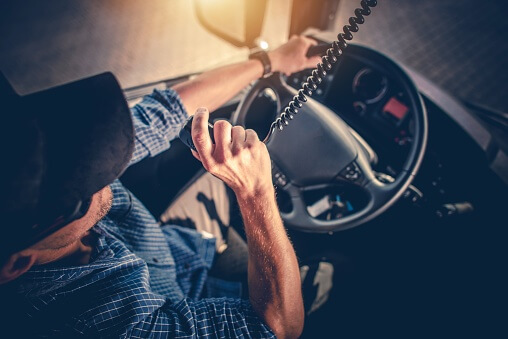 Truck Drivers: Attracting Millennials
I am a millennial, and you are a millennial too if you were born after 1985. Millennials are more daring and adventurous in nature as they explore more. Truck driving is fun. Mostly, people from undeveloped countries travel abroad for job opportunities in trucking industries. Millennials are a new generation of drivers and their preferences are vastly different from those of previous generations. The trucking industry needs to adapt to the preferences of millennials in order to attract new blood. This blog looks at how the trucking industry needs to adapt to attract millennials.

Truck driving has traditionally been viewed as a low-skilled job, something that millennials are all too happy to leave behind.

However, the Bureau of Labor and Statistics reports growth in truck driving jobs, and many drivers are approaching retirement age. The average age of the American truck driver is 49, so the industry faces challenges in attracting younger drivers.
The issues facing the industry are clear, but what is the solution? How can trucking
attract younger drivers
?
Young people are leaving the truck driving profession in droves. Many of the millennials, who are used to the constant connection of smartphones, believe that it is too difficult to keep their smartphone batteries charged while on the road. This doesn't necessarily mean that they don't want to be truck drivers, just that they need to be able to stay connected.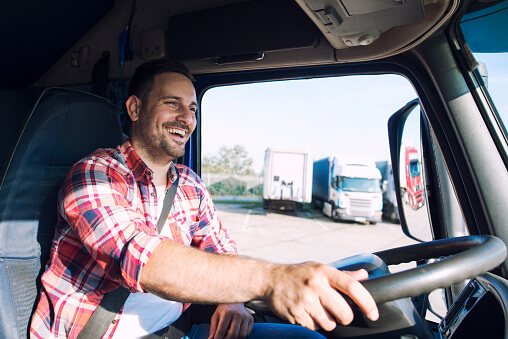 How to attract truck drivers?
It is a known fact that the trucking industry is struggling to find younger drivers. As the industry continues to age, it is important to find ways to attract younger drivers to the workforce. With these tips, you can improve the chances of attracting younger drivers to the industry.
Increase Pay Scales
The 1st solution is very simple – pay more to get better drivers. Companies in certain sectors of the economy are offering special financial incentives for new drivers and these may vary according to a number of factors. For example, Reuters reports that some companies are offering significant signing bonuses to those who join the energy sector because competition for workers has increased. The report mentions one company that offered as much as 12k dollars to new employees while others were willing to reimburse them up to $7k on the cost of getting licensed if they agreed to stay with the company for a minimum period of time ranging from two to five years!
Use of Kitchenette
There are so many things that cause driver boredom from the solitude to the endless hours on the road. But there's one thing trucking firms can do to make their drivers happy, and that's to include kitchenettes in their trucks.

There are already some efforts being made to improve driver comforts like having built-in kitchens inside their sleeper cabs. Researchers at Carnegie Mellon University have been working on designing new trucks with built-in features that include small, ergonomic kitchenettes where drivers can cook their own meals, and handy areas for them to bring along a pet.
Advertise to attract youngsters
Some organizations need more than just drivers, they also need truckers to run the administrative offices as well. Freight companies such as TMC Trucking, LLC are always looking for skilled individuals to oversee their daily affairs and their insurance needs, so why not pursue your local online job boards or even Business Insider's Job Board if you're willing to relocate?
Knowing what to advertise is only one piece of the puzzle. Consider how and where you will advertise your product as well. We all know millennials are very familiar with social media as well as technological advancements that broaden their horizons, so therefore we suggest using Facebook, Instagram, and Twitter along with digital job boards to reach them. But don't just stop there – you have to find ways to engage them further by delivering quality content that speaks out about your experience in the industry which can be a stimulating conversation for this generation!
Having an attractive brand is one thing, but broadcasting it via the right channels is a whole different story. Social media is key for millennials and will remain an important part of digital marketing strategy for some time to come.
Decrease work hours
Many young drivers want to start a family and so find regional driving jobs appealing. However, there are older truck drivers who no longer feel that same level of appeal because they wish to spend more time at home with their own families. It's possible that these two potential groups of drivers should have something in common other than just one interest. As it turns out, they both would appreciate more time off from work. This trend may help to change the system of trucking as a whole since many new systems need to be implemented in order for truck drivers to be able to travel shorter distances and have more time off work where they can focus on their families.
Nearly 17% of drivers interviewed in a CCJ survey reported that they would change fleets or occupations in order to get more home time. Perhaps this should serve as a wake-up call to the industry, as a whole. In addition, Big Data can play an important role here by offering greater insights into driver behavior and the factors influencing it (such as: How far did they have to travel?

Did they run late because bad traffic conditions occurred; or could there has been another reason why?).
Conclusion
While it is true that the trucking industry is facing a shortage of drivers, it is important to keep in mind that there is no single solution to addressing this issue. The reality is that the industry will need to take a number of different approaches to ensure that we are able to attract the number of drivers we need to continue delivering the amount of freight we do today. When you think of trucking, you might picture an older driver behind the wheel of a big rig on the highway. Like many industries, trucking has been affected by an aging workforce. Many trucking companies are seeking ways to attract new drivers to their companies.