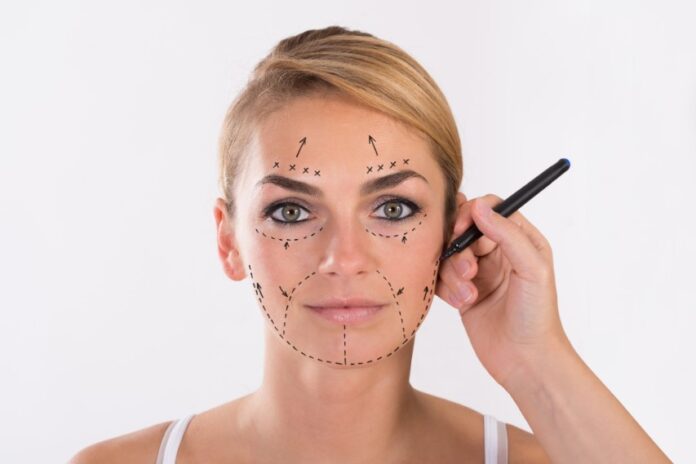 If you're feeling a bit low in confidence because of the excess sagging of your skin, then there's nothing to feel embarrassed about.
You've got nothing to hide, and that's why a facelift can help you to change your life! Not only will you look better, but the procedure is quick, painless, and easy to recover from.
Not sure what's the right one for you? Stick with us to explore all of your options from the different types of facelifts!
Mini Facelift
A mini facelift is a less invasive and less costly alternative to a traditional one, and this procedure may be an ideal option for patients looking to achieve subtle changes. The mini facelift procedure involves smaller incisions and typically requires shorter recovery times.
Patients can expect to have fewer and less visible scars with this approach, as well as a more natural-looking appearance. The results of the mini facelift can be quite impressive and last for several years and cosmetic surgeons can recommend it.
Thread Lift Facelifts
Thread Lift is the best facelift with the latest innovation in facial rejuvenation. This innovative treatment introduces sutures and threads underneath the surface of the skin to create a subtle lift and smoother, younger skin.
Threads also tighten and lift targeted areas of the face, revitalizing the face's contours. The facelift by Dr. Stephens is quick, safe, and takes less than an hour, with minimal downtime and side effects.
Mid-Face Lift Facelifts
A midface lift targets the area between the eyes and lips, which includes the cheeks and nose, lifting the skin and revealing a refreshed, younger look.
It typically involves a hidden incision at the temple and along the nasal fold and a small incision in the lower eyelid to remove a smaller amount of skin and fat. This allows the user to correct wrinkles, hollows and sagging in the same areas as other facelifts, but with a more minimally-invasive approach.
Liquid Facelift
The Liquid Facelift is quickly becoming a popular alternative to traditional facelifts. It consists of a series of treatments that use dermal filler injections, such as hyaluronic acid, to restore volume to the face, creating a more youthful appearance.
The Liquid Facelift can be used to treat several concerns, including wrinkles, fine lines, sun spots, and hollows. It can also enhance facial features such as the cheeks, lips, and chin.
Laser-Facelifts
It works to make the skin tighter, smoother, and more youthful looking. In essence, it's a laser resurfacing procedure used to remove signs of aging in the skin.
The laser emits a light that penetrates the skin and causes the tissue to heat up, stimulating the production of collagen and elastin. This type of facelift has many advantages such as shorter recovery times and minimized scarring, as well as a natural-looking result.
Read More About Types of Facelifts
Modern laser facelifts provide an effective and powerful way to reduce wrinkles, improve skin tone and texture, and restore a more youthful appearance. When considering the types of facelifts, be sure to consult with a qualified and experienced practitioner.
With the right guidance and care, you can walk away happier and more confident. Start today by learning more about laser facelifts and the various types available.
Did you find this article helpful? Check out the rest of our blog for more!