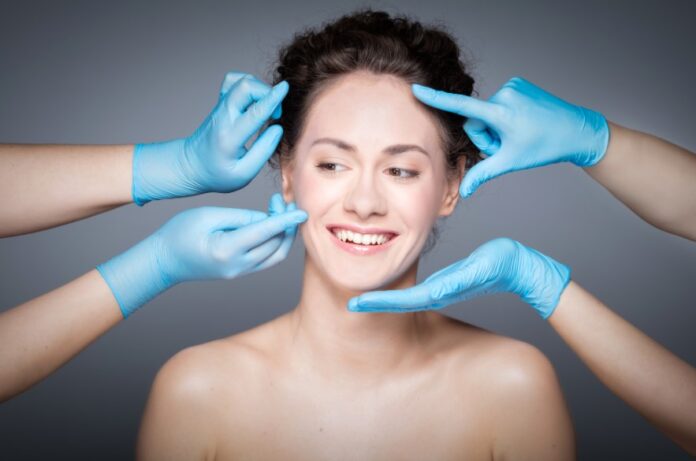 Are you weighing the benefits of going under the knife?
Many celebrities have hopped on the plastic surgery bandwagon with positive results. But, not everyone has a team of the best plastic surgery clinic operating on them.
Before you get ahead of yourself, there are a few things you need to think about before making your choice.
How do you find the best plastic surgery clinic for you? What do you need to consider?
We're here to help you in selecting a plastic surgery clinic that's right for you. Continue reading to learn more!
Consider the Surgeon's Credentials
When you're considering a plastic surgery clinic, one of the most important factors to consider is the surgeon's credentials. Make sure they're certified and have the required qualifications and experience.
Check if the surgeons are board certified in the areas of plastic surgery they offer, and if they are members of professional organizations such as the American Society of Plastic Surgeons.
Check with the state medical board to make sure they aren't facing disciplinary action. Find out how many procedures they've performed and their success rates. Take a look at before and after pictures from past patients of the surgeon's work to see their work quality.
Consider the Surgeon's Expertise
When selecting a plastic surgery clinic, it is important to consider the surgeons' expertise. Plastic surgery is an investment in your appearance and should be done by a skilled professional.
Ask about their experience, their areas of focus, how many procedures of the type you are getting have they performed, their approach, and the results they have achieved. Ask your potential surgeon what expertise to help you determine which ones are specialized for the surgery you need.
Clinic's History and Reputation
Before you commit to any type of procedure, make sure to research the background of the clinic and the surgeon performing the procedure. Try to find out how long the clinic has been around and read reviews from other patients to get an idea of the quality of care provided. Ask the clinic how their staff handles complications when things go wrong and how much follow-up care they offer after the procedure.
Tour the Facilities
Check to make sure the facilities appear clean and well-maintained and look out for any signs of too much overcrowding or congestion. While looking around, take note of the kinds of equipment and supplies they use i.e. advanced technology, highly trained staff, and quality products.
The facilities should be comfortable, relaxing, and provide you with a secure and safe feeling. Make sure that the facilities also provide proper aftercare and after-surgery care.
Consider the Types of Services Offered
When selecting a plastic surgery clinic, it is important to consider the types of services offered. Are they offering the type of surgery that you are looking for? Do they specialize in certain types of procedures? It is also important to make sure that the clinic is experienced in cosmetic eye surgery and capable of providing the procedure that you seek.
Additionally, make sure that the clinic takes its patients' safety seriously, offering services such as patient screens, anesthesiologists, and other medical professionals when needed.
Check Their Payment Options
When considering a plastic surgery clinic, it is important to check the payment options available. Different clinics may accept varying forms of payment, such as cash, credit card, and insurance. Before the procedure takes place, the clinic should be able to provide information about the total cost, the payment plan, and any other fees, such as follow-up visits and medications.  
Knowing beforehand what is expected in terms of payment, helps the patient to plan for their procedure and relieves some of their financial worries. Furthermore, comparing plastic surgery costs is important so you can come up with a payment plan that both parties are happy with.
Ask for Referrals
When selecting a plastic surgery clinic, it is important to get referrals from friends, family members, and colleagues who have had work done in the past. A great deal of trust needs to be placed in the surgeons who are performing the procedures and it is important to select a clinic that you can trust.
Additionally, ask for referrals of doctors who have had positive feedback from your friends and relatives as this indicates a record of excellent care. A plastic surgery clinic should also be experienced, certified, and insured to provide the highest quality of care. Moreover, it is important to research the qualifications and reputation of the plastic surgeon of choice and the clinic itself.
Lastly, make sure to ask for before and after pictures to get an idea of the previous work that was done and check reviews from previous clients.
Check Online Reviews
When it comes to selecting a plastic surgery clinic, it is essential to check online reviews. Reading online reviews can provide valuable insight into the quality of care, doctor qualifications, and types of procedures a clinic offers. Before selecting a clinic, make sure to read reviews on a variety of websites to check their work.
Also, check to see if the reviewed clinic has been identified as a Center of Excellence or has other recognized affiliations. Additionally, make sure the clinic follows the highest safety standards, has certified and experienced professionals, and state-of-the-art facilities. Learning about a clinic's reputation and policies with industry governing bodies is also a great way to ensure you receive the best possible care and value for your investment.
Be Knowledgeable Before Selecting a Plastic Surgery Clinic
Overall, when selecting a plastic surgery clinic, you should consider the experience of your surgeon, the type of services offered, and reviews from previous patients. Make sure to do your research to ensure the safety and quality of the procedure.
Once you have made up your mind, contact the clinic to discuss what is best for you and establish your expectations. Now that you have this information, take the next step toward getting the look you desire.
Found this interesting? Read the rest of our blog and learn more!