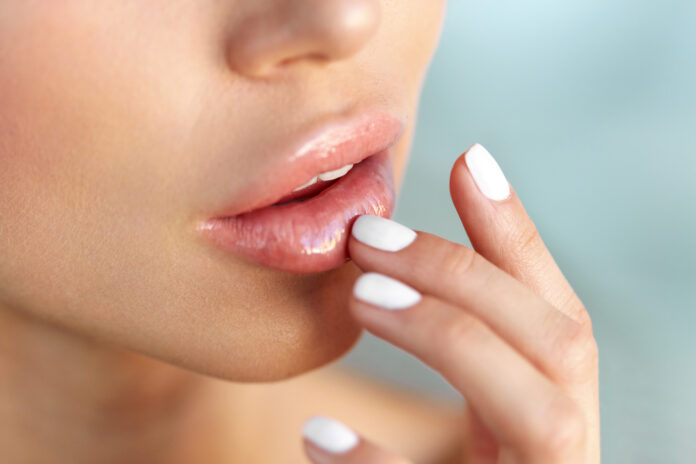 If you're looking for a boost, there's no easier place to look than your lips. After all, an impressive pout can take your look from average to bombshell in a click.
However, many women think that the only way to get some volume is to use plumping products, which can be quite temporary. That's why we're going to show you another option so that you don't have to.
Why not give your lips some TLC and grow your pout naturally? It's easier than you might think! Keep reading to learn what to do to create kissable plump lips.
1. Exfoliation
Exfoliation is key to getting rid of any dead skin cells that might be sitting on the surface of your lips. This will allow for your lip products to go on more smoothly and evenly.
Use a lip scrub and be sure to massage it in circular motions for about 30 seconds before rinsing it off. Then you can apply a hydrating lip balm or lip mask and allow it to sit on your lips for at least 5 minutes before wiping it away.
2. Using a Lip Plumper
When applied before your lipstick or lip gloss, a lip plumper can help to create the illusion of bigger lips. Look for a plumper that contains hyaluronic acid or silicone, which can help to temporarily plump the lips.
To get the most out of your lip plumper, make sure to apply it to clean, dry lips and avoid over-plumping, which can cause your lips to look swollen or uneven.
3. Drinking Plenty of Water
One of the best secrets for creating kissable plump lips is to drink plenty of water. Staying hydrated is important for your overall health, but it can also help to plump up your lips.
When your body is dehydrated, your lips can appear dry and shrunken. Drinking plenty of water will help to keep your lips hydrated and looking their best.
4. Use a Lip Balm
Incorporating a lip balm or lip serum into your daily skincare routine can help to keep your lips soft, supple, and hydrated. This will help to hydrate your lips and keep them looking plump and healthy.
Choose a lip balm with a plumping agent, such as hyaluronic acid, to really get the best results. Apply the lip balm regularly, especially before you go to bed, to keep your lips looking their best.
5. Use Sugar or Honey
You can try adding a bit of sugar or honey to your lips before you apply your favorite lipstick or gloss. This will help to exfoliate your lips, getting rid of any dead skin cells that might be causing your lips to appear dry or flaky.
Following up with a hydrating lip product will help to seal in moisture and keep your lips looking and feeling their best.
6. Avoid Licking Your Lips
When you lick your lips, the moisture evaporates quickly, leaving your lips dry and chapped. Instead, use a lip balm or lip balm with SPF to keep your lips hydrated.
Also, avoid using products that contain drying agents, like alcohol, which can dry out your lips.
Finish with a dusting of translucent powder to set your makeup and prevent your lips from looking dry or cracked.
7. Eat Healthy Food
There are plenty of tricks for making your lips appear fuller, but the best method is to simply eat healthy foods. Include plenty of leafy greens, fruits, and omega-3 fatty acids in your diet.
Foods that are rich in vitamins and minerals can also help to improve the appearance of your lips. Eat plenty of fruits and vegetables, which are packed with nutrients that can help to keep your lips looking healthy.
Not only will your lips look lovely and luscious, but you'll also be giving your whole body a nutritional boost. So, pucker up and eat your veggies!
8. Avoid Smoking
If you want to keep your lips looking plump and kissable, one of the best things you can do is avoid smoking. Nicotine and other harmful chemicals in cigarettes can cause your lips to become dry, wrinkled, and discolored.
Not to mention, smoking is also terrible for your overall health. It can also lead to a condition called cheilitis, which is an inflammation of the lips. Cheilitis can cause your lips to crack and bleed.
So, if you want to protect your lips and your health, it's best to quit smoking for good.
9. Apply a Lip Primer
This will help to create a smooth, even surface for your lipstick or gloss to adhere to, and will also help to plump up the appearance of your lips.
After using a lip primer, make sure to use a lip liner to define the shape of your lips and to prevent your lipstick from bleeding.
Finally, choose a lipstick or gloss in a shade that is one or two shades darker than your natural lip color for the most flattering and pouty look.
10. Be Confident
There are many ways to build confidence, including working on your appearance. One way to do this is by making sure your lips are looking their best. Make sure to use a lip color that really pops to give your lips some extra contrast and dimension.
You may also consider getting lip fillers to improve your lip volume. These dermal injections can provide amazing natural results and will bring out your confidence in a snap.
Flaunt that Kissable Plump Lips Today
If you're looking for kissably plump lips, look no further! Follow these simple secrets and you'll be well on your way to lips that are impossible to resist. You can simply get fuller lips by changing your self-care method, especially with your lips.
So, what are you waiting for? Flaunt that plump lips and be sure to have smooth, hydrated, lips that are ready for any lip color of your choice!
Did you learn from this article? Visit our website for more.