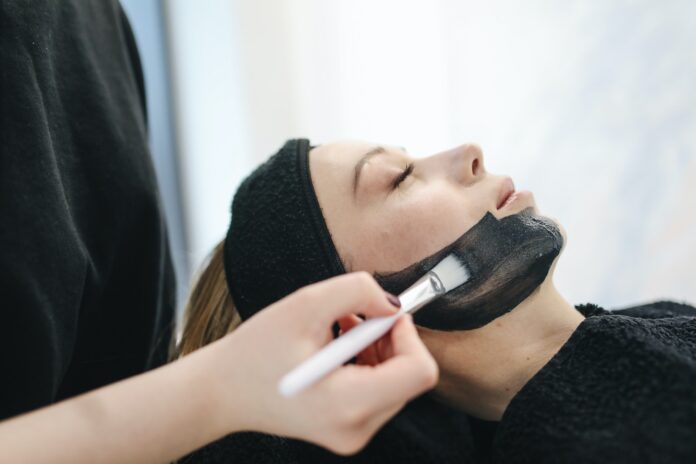 You may consider medical-grade skincare if you're interested in finding products that improve skin tone, reduce wrinkles and blemishes, or target hyperpigmentation. These products are found at med spas, dermatology offices, and authorized online sites like Dermstore.
Medical-grade skincare ingredients are similar to those in prescription drugs and can be beneficial for most skin types. Some medical-grade components include retinol, hyaluronic acid, and Vitamin C.
Higher Concentrations of Active Ingredients
Have you ever bought products from a drugstore, Sephora/Ulta, or a department store but found that they weren't helping your skin? We all have those piles of skincare products that we've purchased and stopped using because they weren't making any noticeable difference. The medical-grade skincare, on the other hand, is formulated by professionals and generally contains higher concentrations of active ingredients.
This is because of clinical studies and research back these professional-grade products. Additionally, these products are more effective because they penetrate the skin deeper. "When you use a high-quality skincare product, you get more bang for your buck," says Consultant Dermatologist Dr. Helen Robertshaw of Southface Dermatology Clinic.
You will often find premium ingredients, such as retinol, hyaluronic acid, and Vitamin C, in these skincare products. So, what are the benefits of medical-grade skincare products? These ingredients are a great addition to any skincare routine and can help improve the appearance of wrinkles, fine lines, discoloration, and even acne.
However, you must ensure that any medical-grade products you use are accompanied by professional guidance. Your dermatologist or aesthetician will be able to recommend the best products for your needs based on a thorough analysis of your skin and through conversations with you about your concerns. They can also make suggestions based on your skin type and tone.
Less Harshness
Many medical-grade skincare products, such as the dermatologist's favorite SkinCeuticals and cult beauty brand EltaMD, are clinically tested to ensure they deliver the desired results. They also typically contain more potent ingredients than over-the-counter (OTC) products to address specific skincare concerns.
As a result, these medical-grade skincare products are usually less harsh than their OTC counterparts and won't damage the skin as they work to repair it. This less-harsh approach can help the skin heal faster and reduce the appearance of fine lines and dark spots.
Some medical-grade skincare products can be purchased in a professional setting, such as a skin spa or dermatologist's office, while others may be sold at upscale department stores. However, this does not necessarily mean the products are medical-grade. Whether or not the product has been clinically tested is what makes it medical-grade, not the fact that the line was developed by a physician or even if there is a photo of the doctor on the packaging!
Choosing a medical-grade skincare product over an OTC one can make all the difference in improving your overall skincare regimen. Talk to your skin care professional about the products they recommend, as their suggestions will be based on the best ingredients for you and the results you want to achieve. Investing in a quality product that will last longer saves you money in the long run, as you will need fewer products each month to get the same results.
Longer-Lasting Results
Medicinal-grade skincare products are highly regulated and designed to provide first-class results. Unlike OTC beauty products, they undergo extensive research and testing before getting the green light from skin care professionals to be sold in their clinics and at your local Sephora.
Medical-grade skincare companies will only include clinically tested and proven-to-work ingredients. They will also be formulated to work effectively for your skin type and target your specific concerns, like acne, hyperpigmentation, or fine lines and wrinkles. This is why they are often more expensive than OTC brands.
In addition, many of the OTC products on the market contain ingredients that can irritate or damage your skin. For example, they may use microbeads to exfoliate, which are terrible for the environment and can cause tiny skin tears. This can leave you looking older than you are.
Medical-grade skin care uses better-stabilized ingredients, meaning they will last longer and won't degrade as quickly. This means you can get more bang for your buck with these products. Medical-grade products will also be more effective and work quicker than OTC products. For example, an OTC product may contain 1% vitamin C, while a medical-grade brand might have up to 20% of this potent ingredient. They will also use highly effective ingredients that penetrate the deeper layers of your skin for better results.
Targeted Results
When you use medical-grade skin products, they target specific skin concerns like wrinkles, acne, and hyperpigmentation. The best part is that they greatly complement in-clinic procedures and can enhance your results. You'll find these products at a doctor's office, medspa, or online through specific sites. While they are an excellent addition to your beauty routine, you can achieve a similar result with OTC products specifically formulated for your skin type.
In many cases, these medical-grade or cosmeceutical skin care products have higher percentages of active ingredients than you can find in over-the-counter options. However, they can still fall under the category of 'cosmetics' in terms of FDA regulation, so they cannot make any claims about their medical benefits or say that they penetrate deeper into the skin than other skincare.
For example, if you want to target fine lines and wrinkles, you can get a serum from Medik8 formulated with the superstar anti-aging ingredient retinaldehyde. This ingredient converts to retinoid acid and helps promote skin cell turnover while reducing the appearance of fine lines and wrinkles. The product is also formulated with other beneficial ingredients like ferulic acid and vitamin E, which boost its effectiveness eightfold. You'll also find other skin-loving ingredients in these products, including hyaluronic acid, growth factors, and peptides.