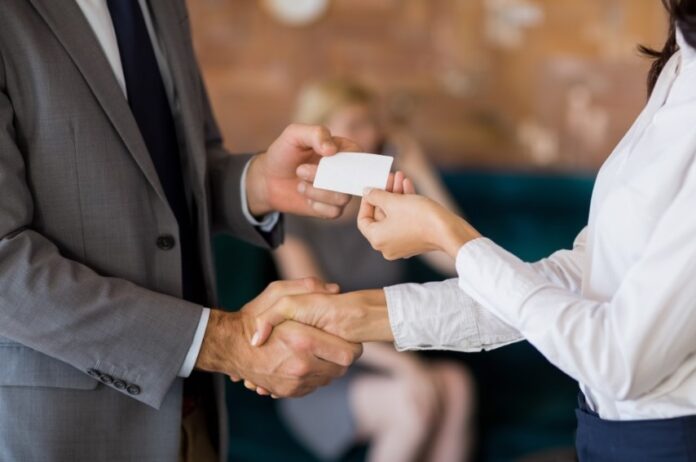 When was the last time you thought about your business card?
Your business card is one of the most important tools you can have in your business toolkit. It is the first thing a reader will use to get an impression of your business. Are you leaving it up to chance?
Your business card represents your brand. It is the first impression people will have of your business, and it is your chance to shine. Don't miss this opportunity.
Keep reading this article to learn more about designing a business card that stands out and represents your brand.
1. Keep It Simple
One of the most important business card ideas is to keep it simple. Too much information on a business card can be overwhelming and make it difficult for people to remember what they need to know about your business. Stick to the basics, such as your name, title, contact information, and a brief message.
Remember that less is often more when it comes to business cards, and people will appreciate a card that is straightforward to digest.
2. Stick to Two Colors
An effective business card should be designed with two colors in mind. The colors should contrast with each other well and stand out. Using more than two colors can be distracting and take away from the overall design. When choosing colors, consider the company's branding and what colors will best represent the company.
The colors should also be chosen based on the style of the card. If the card is more simplistic, then using two colors can help to make it more sophisticated. If the card is more fun and outgoing, then using two colors can help to make it more eye-catching.
3. Don't Be Afraid of White Space
It is important to have some negative space on your appointment cards so that the design is not too cluttered and busy. Too much information on a business card can be overwhelming for the reader, so it is important to keep it simple. Use your business card as an opportunity to showcase your branding and make a strong first impression.
4. Incorporate Your Brand
If you have a logo and basic brand colors, there are a few effective tips for business card design. First, create a strong headline or tagline that succinctly communicates what you do or what you're offering. Second, use clean, legible fonts and avoid using more than two fonts in total.
Third, use ample white space to give the card a clean and modern look. And finally, be sure to include all of your essential contact information. Following these tips will help you create a beautiful business card that effectively represents your brand.
Follow These 4 Effective Tips for Designing a Business Card
Designing a business card doesn't have to be complicated. Just follow these simple tips and you'll be on your way to creating a memorable and eye-catching business card that will help you stand out from the competition.
For more design inspiration, try exploring the other articles on our blog.