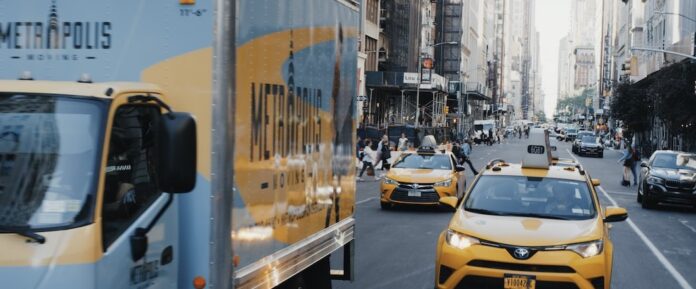 Have you ever wondered what it's like to be a New Yorker? Move to New York City, and you'll realize that the city that never sleeps is a moviemaker's dream!
New York is art, fashion, and business all wrapped up in a glittering bow. It's the ideal city for ambitious people who thirst to start something new or achieve the highest levels of success.
So, if you're wondering about moving to New York City, read on! We will learn about the best part of the Big Apple — the breathtaking benefits of living here!
1. The Joy of Exploring a Diverse Culture
New York is home to various ethnicities, religions, and social classes. In fact, people have used different names for New York's neighborhoods over time. This has caused people to use location names such as Greater New York and NY Metro Area interchangeably.
But if you want to know the differences between them, check out this helpful article. It will help you understand the language of urban division. Staying in NYC can create a unique cultural and learning experience.
From galleries to restaurants, the chances to learn about new cultures are endless! There are many events that take place to explore and learn more about the city's diversity. This includes events like festivals, parades, workshops, and talks.
Attending one of these can help to engage with the different cultures within the city. It would surely foster an appreciation for the variety that makes NYC such an amazing place.
2. Financial Opportunities
New York City is an amazing place to live and work. The city is a hub for innovation, and its financial opportunities are vast.
From banking to venture capital, its infrastructure and investor access provides lucrative opportunities. It allows new businesses and existing startups to expand rapidly.
3. Incredible Cuisine
Living in New York offers incredible cuisine that cannot be found in other cities. The city boasts both local and international cuisine. Everyone is spoilt for choice.
Whether you're looking for the freshest sushi or Italian fare, there's something for every palate. Besides the beloved mom-and-pop establishments, there are also acclaimed eateries with Michelin stars. Each New York restaurants offer dishes that are sure to tantalize your taste buds.
4. Robust Transportation System
Residents are able to get around via subways, buses, and cabs. They can even rent bicycles in certain parts of the city. There are also ride-sharing services such as Uber and Lyft. These options make it convenient to get around and even save time during rush hour.
Additionally, transit systems are accessible 24/7. This is so residents have no problem getting where they need to go—even late at night.
New York City is also supplemented by its reputation as a major transportation hub. Flights, buses, and trains are accessible from all parts of the world and can be a great way to explore other cities.
5. Beautiful Public Parks and Amenities
Hyde Park, Prospect Park, Riverside Park, Madison Square Park, and Central Park are some of the most beloved parks in the city. Each park has its own unique charm.
These parks offer recreational activities such as tennis, basketball courts, and playgrounds. Some also have golf courses, walking and biking trails, and picnic grounds.
Discover the Benefits of Moving to New York
New York has so much to offer! Moving to New York City can definitely be a rewarding experience.
For those looking to move, do your research and make sure the pros outweigh the cons. Take the leap and see what awesome possibilities await!
If you enjoyed this article, browse our blog for more advice!