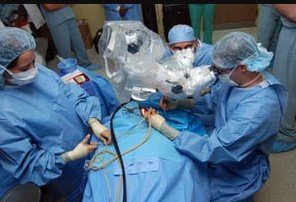 Plastic surgery has changed the lives of many people throughout the world. If you are seeking a way to change or enhance something about yourself, you may be considering plastic surgery as an option.
Choosing a plastic surgeon can be difficult, especially if this will be your first time. It is normal to have questions and concerns, such as when you should make the final decision, how much the surgery costs, and the possible risks.
Before making that final decision, it is best to ask the right questions to choose the best surgeon that fits your needs. When choosing a plastic surgeon, be sure to consider these common questions to ask before making a final decision.
1. What are Your Qualifications?
Ask questions to your potential plastic surgeon before selecting them for your procedure. One of the most important questions is about their qualifications.
You want to ensure they are certified by the American Board of Plastic Surgery and have plenty of experience performing the procedure you want. You should also ask about their hospital privileges and if they have any malpractice claims against them. By asking these questions, you can help ensure you choose a qualified and reputable plastic surgeon.
2. How Much is Your Experience?
If you're considering plastic surgery, you must choose a reputable, experienced surgeon. One of the most important factors to consider is the surgeon's experience.
How many years have they been performing plastic surgery? Do they have experience with the specific procedure you're considering?
Ask the surgeon about their experience and listen to their responses. A qualified, experienced surgeon will answer your questions confidently and thoroughly.
3. What to Expect During and After the Surgery?
Ask about the expected results of the surgery and the recovery process. It is also critical to find out what kind of aftercare and support the surgeon provides.
Once you have chosen a plastic surgeon, you should prepare for the surgery and the recovery period. You should understand all of the instructions given to you by the surgeon and follow them carefully.
The recovery period can vary depending on the type of surgery you have had. For example, if you have undergone a facelift by Dr. Richard Lee, the recovery is around four to six weeks.
During this time, expect pain and discomfort, swelling and bruising, and limited mobility. Expect to take some time off from work and other activities.
4. What are Possible Complications?
Many complications are rare, but they can occur. Ask your surgeon about the risks and what they can do to minimize the chances of complications.
Also, ask about what to do if a complication does occur. You should feel confident that your surgeon is prepared to handle any possible complications.
5. How Much Does the Surgery Cost?
The surgeon should be able to give you a rough estimate of the cost of the procedure. However, it is critical to remember that the final price will depend on factors such as the complexity of the operation, the surgeon's fee, and the hospital or clinic where they will perform the surgery. Ask about hidden costs, such as costs for anesthesia, operating room, and post-operative care.
Read This Guide to Choose the Best Plastic Surgeon
When choosing a plastic surgeon, ask about their experience, credentials, and past patients. Also, be sure to ask about the risks and complications of the procedures you are undergoing.
Be sure to ask plenty of questions and get all the information before deciding. Would you like to read more articles like this? Search 'health' on the homepage now.