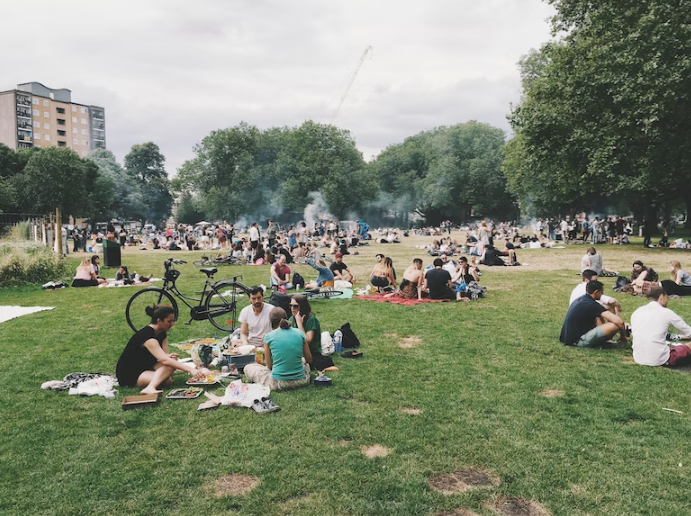 Due to COVID-19 restrictions, many retirement communities do not offer in-person tours. However, most will provide virtual tours.
A retirement community, active adult or senior housing, offers residents a simple life and the freedom not to rake leaves or shovel snow anymore. Residents can also take part in planned social activities and excursions.
Socialization
Loneliness is a common problem for seniors, especially when they live alone or with limited family and friends. Fortunately, retirement communities help reduce loneliness and isolation. They have many social activities and events for seniors. They can participate in beauty salons, shopping centers, libraries, continuing education opportunities, entertainment, and cultural activities. These North Carolina retirement communities also have fitness programs and outdoor activities to help them stay active. They may also have onsite healthcare options like independent living, assisted living, and nursing homes.
Seniors enjoy retirement community amenities like housekeeping, lawn care, and cooking. These benefits eliminate a lot of daily tasks, making it easier for them to discover new hobbies and passions. Social activity can boost mental alertness and stave off dementia or Alzheimer's.
Health Care
Maintaining a healthy lifestyle is one of the biggest challenges for seniors. Retirement communities can make it easier by providing onsite access to a network of healthcare professionals. This can take the burden of navigating healthcare services off seniors' shoulders and allow them to enjoy their retirement peacefully.
Most independent living retirement homes also offer fitness programs and healthy dining options, allowing residents to stay active in their bodies and minds. This can help reduce stress and improve cognitive function.
Retirement communities that provide independent residential living, personal care, and memory care are called continuing care retirement communities (CCRCs). Seniors can move between each level of care as their needs change at a set price outlined in their CCRC payment agreement.
Security
From raking leaves to vacuuming the house, routine home maintenance tasks can become difficult for seniors. Managing these responsibilities can also be expensive, but retirement communities take the burden off of older adults.
People of similar ages surround seniors in retirement homes, and they can build meaningful friendships through events planned by the community's staff. These interactions reduce loneliness and isolation.
Additionally, retirement communities often have safety features that promote safe living for seniors. For example, some element-wide, single-floor living doors, hallways, and lever-style faucets for easy accessibility. These amenities can make an enormous difference in a senior's quality of life and prevent falls that may lead to injury or death. Onsite security can also protect seniors by responding to emergencies immediately and assisting them until help arrives.
Maintenance
There comes a time in every person's life when home maintenance like cleaning, mowing and raking and making repairs become exhausting chores that are no longer doable. Taking care of these chores in retirement communities can decrease daily stress and give seniors time to enjoy hobbies and interests again.
The homes and apartments in these communities are designed for older adults, with wider doorways and accessible bathroom features. Transportation services with experienced drivers are also often available to assist in running errands, attending social events and visiting loved ones. These features help seniors feel safe and reassured when taking walks or enjoying the outdoors in retirement community settings. This is an incredible benefit for those with health concerns or difficulty driving.
Comfort
The best retirement communities put a strong emphasis on comfort. Residents should feel at home in their new community, which can help prevent loneliness and depression, especially if they cannot spend time with friends or family.
A retirement community can also remove the burden of home maintenance, yard work and cooking and provide a sense of freedom from housekeeping and other chores. This can allow seniors to enjoy their hobbies, attend social events and pursue educational opportunities.
In addition to these benefits, retirement communities can also remove the hassle of driving. Many retirement communities have onsite transportation to allow seniors to travel to visit friends and family, enjoy activities or keep medical appointments. Many communities also offer a variety of convenient amenities, such as beauty/barber shops, libraries and shopping.