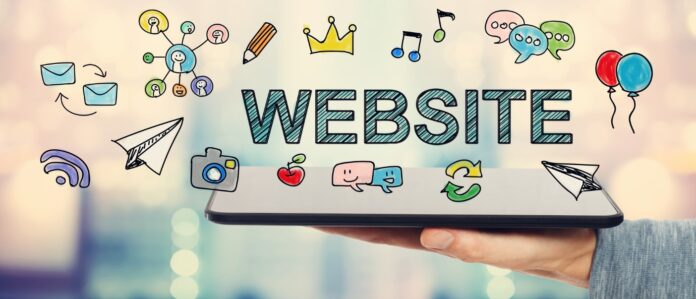 Did you know that around 70% of business owners have a website? Why do these entrepreneurs invest in company websites if they don't think it is beneficial?
As the owner of a small to medium-sized business, it's essential to understand why it's critical to have a unique and customized company website. Possessing a website can significantly improve your chances of success. You just have to know how to use it.
There are many reasons why you need a website, and today, we'll be sharing them with you. Keep reading to learn why you want your company to have a website if you haven't already implemented this into your business plan.
1. Makes a Professional First Impression
A company website makes a professional first impression on potential customers and partners. It is a way to show that you are invested in your company and are willing to put money into its online presence.
A website allows you to have control over the way your company is presented online. You can ensure that the information on your website is accurate and up-to-date.
Having a website is also an excellent way to connect with customers and partners. You can use your website to offer support, answer questions, and provide information about your company.
2. Establishes Credibility for Your Business
A website is a powerful marketing and communication tool that can help your business reach a wider audience and establish credibility in your industry. By creating a professional website, you can show potential and existing customers that you are a credible business they can trust.
To ensure that your website is credible, use reliable sources, include testimonials and customer reviews, and showcase any awards or accolades your business has received.
3. It Helps You Save Money on Advertising and Marketing
A business website can also help you save money on advertising by providing a way to reach your customers and prospects without spending a lot on paid media. You can use your website to drive traffic to your storefront or place of business, or you can use it to sell products and services online.
4. Tracks Your Progress and Goals
If you have a goal you want to achieve, whether it is personal or professional, a website can help you track your progress and keep you accountable. Having a timeline and regular check-ins will help you stay on track and make sure you are making the progress you want to.
5. Helps You With International Marketing
A website can help you with international marketing by providing a platform to showcase your products and services to a global audience. By having a website, you can reach out to customers in different parts of the world and promote your business to them.
You can use your website to share information about your products or services. You can also use your website to track your international marketing efforts and measure your results.
The Significance of Building a Company Website
A company website is essential in today's business world. It allows customers and clients to learn more about your company and what you have to offer. A website also provides a platform for customers to give you feedback and for you to showcase your work.
In addition, a website can help you attract new customers and grow your business. So what are you waiting for? Build a website today!
If you liked this post, then be sure to check out the rest of our site. We update our blogs often, so feel free to come back whenever you have time to catch up.