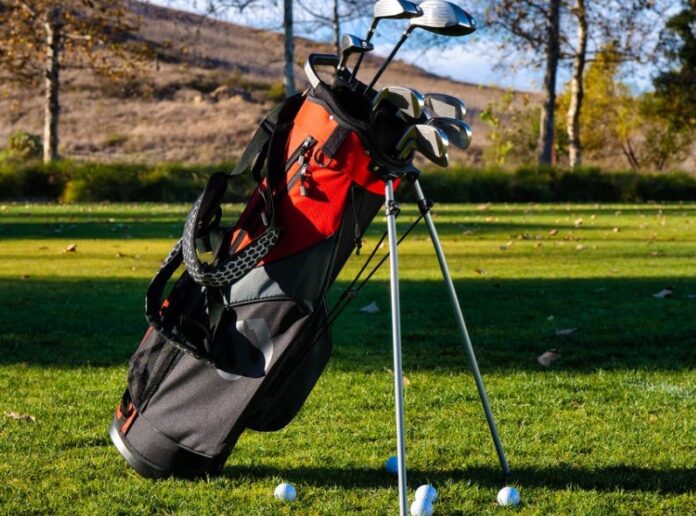 Golf is not just a simple game of a ball, a club, and a hole. It's an expensive hobby but one that fervently brings people joy.
If you are a new or existing golfer, you should have all the necessary gear to ensure your success on the course. Golfing accessories are important to improve a player's performance. The game favors the prepared.
Are you wondering what accessories every golfer should have? Look no further. Below is a guide on all the golfing accessories you should own.
Read on to enjoy your game.
1. Putters
Putters are used to hitting the ball in the hole for the lowest number of strokes possible. Putters come in various materials, such as metal, wood, and plastic.
They also come with different grips, which can help even novice golfers improve their accuracy. With the right putter, golfers can confidently take their game to the next level.
2. Golf Hats
Golf hats can help create a more professional look while on the course to go golfing. They are also ideal for preventing sweat and maintaining a cool head during tough shots.
Golf hats come in a variety of sizes, styles, and colors to match any golfer's taste. Wearing a hat is also beneficial for sun safety, as it can block out the dangerous UVA and UVB rays that can cause long-term skin damage.
3. Gloves
For golfing gear, the glove acts as a barrier between the player's hand and the various golf clubs they use. It prevents clumsiness and ensures a better chance of success on the green when a game of golf begins.
It gives provide comfort in the form of extra padding for grip when swinging the golf club. Additionally, a good quality golf glove will offer much-needed flexibility and ventilation to control their preferred grip.
4. Golf Tees
Golf tees can make the game easier to play and improve the accuracy of each shot. These little tees let golfers conveniently drive the ball into the air so that it can be hit farther with the club.
Modern golf tees are made from quality materials and are highly durable. It also comes in all kinds of colors for players to choose from, making golf tees a must-have accessory for every golfer.
5. Golf Bags
Golf bags provide convenient and easily accessible storage for all of the various pieces of equipment. A golf bag also provides a designated place to store them when they are not in use.
Modern golf bags are lightweight and feature a variety of pockets and storage options. There are also designed with comfortable handles and shoulder straps to make it easier to move around the course.
6. Gold Cart
The gold cart provides both safety and convenience to a golfer's experience. It also keeps them organized and easily accessible.
For instance, the decolt grand electric golf cart provides a reliable and sustainable way of transporting your gear and clubs. The spacious boot is designed to hold golf clubs, balls, towels, and all kinds of golf accessories.
A Guide to Golfing Accessories That You Need
Golfing accessories have the correct gear to enjoy the game and safely do so. This article has helpfully outlined six top golf accessories to own.
With access to these items, golfers can become equipped to hit the links with ease. Are you ready to take your golf gear to the next level? Shop now!
For more on this topic, discover and read the rest of our blog now.