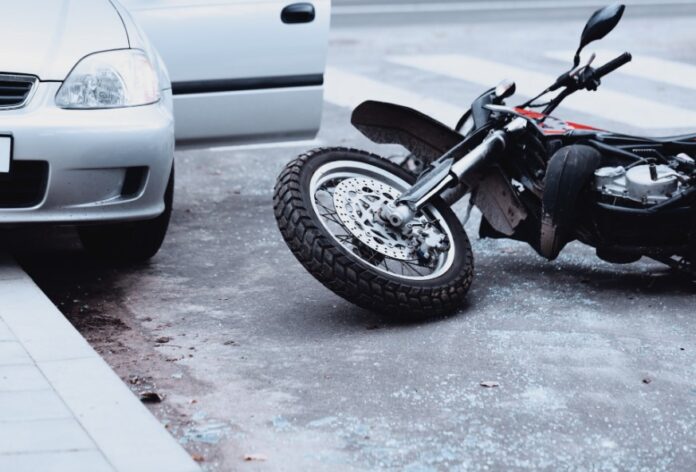 Are you looking to buy a motorcycle? If so, you need to know the various dangers associated with riding. The most common motorcycle accident injuries have to do with your extremities.
If you get into an accident on a motorcycle, the impact can cause severe injuries to your hands, ankles, arms, legs, and feet. Even minor damage can impact your quality of life.
To help you make an informed decision, we've put together this guide on the most common motorcycle accident common injuries and what they entail.
Keep reading to get the inside scoop on one of the most dangerous aspects of motorcycling.
1. Head Injuries
Head injuries are one of the most common and severe injuries that motorcyclists can suffer in an accident. The head is a particularly vulnerable part of the body.
Even a minor impact can cause significant damage. In motorcycle accidents, head injuries can occur when the rider's head strikes the pavement, another vehicle, or a fixed object.
Head injuries can range in severity. It reaches from mild concussions to traumatic brain injuries (TBI).
Symptoms can include headache, dizziness, confusion, loss of consciousness, nausea, and vomiting. More severe head injuries can cause permanent brain damage, paralysis, or death.
Helmets are the most effective way for head injury prevention in motorcycle accidents. Even if it is not required by law in your area, wearing a helmet is always recommended for your safety.
2. Road Rash
A road rash is an injury when a motorcyclist's skin scrapes against the pavement during an accident or fall. The friction between the skin and the road can cause abrasions and lacerations.
The deep tissue might damage. Road rash can range in severity from minor scrapes to more severe injuries requiring surgical intervention.
Road rash injuries can be severe because they can quickly become infected. If the wound is not cleaned and dressed, bacteria can enter the body and cause an infection. Infection can lead to complications such as sepsis, a life-threatening condition.
Wearing protective gear while riding a motorcycle is essential to prevent road rash. This includes a leather or synthetic jacket, pants, gloves, and durable boots with ankle support. Wearing this type of gear can help prevent or reduce the severity of road rash injuries in the event of an accident.
3. Fractures and Broken Bones
Fractures and broken bones are common injuries in motorcycle accidents. When a motorcyclist is involved in a crash, they may be thrown from the motorcycle.
Another object, like a car or the pavement, can hit it. This can have a significant impact on the body, which can result in broken bones.
The arms and legs are particularly vulnerable to fractures and breaks in motorcycle accidents. The impact can cause the bones to shatter or break, and the force of the crash can also cause dislocations or sprains.
Fractures and broken bones can range from minor injuries that heal independently to more severe injuries that need surgery or long-term treatment.
If you suspect that you have a fracture or broken bone after a motorcycle accident, seek medical attention immediately. Treatment may include immobilization with a cast or splint, surgery, physical therapy, and pain management.
In an accident, seeking medical care and consulting with an experienced motorbike accident attorney is essential. An injury attorney can provide valuable insight on navigating the legal process, potential recovery options, and avenues to pursue compensation for medical bills, lost wages, and other damages.
4. Spinal Injuries
Spinal injuries can lead to painful and life-threatening conditions. It includes fractures, paralysis, and even death.
Persons with spinal injuries may experience long-term disability and chronic pain. It might have limited mobility and need extensive medical care, physical therapy, or rehabilitation.
The most common causes of spinal injuries are direct trauma to the spine. Poor road conditions, defective products, and improper safety equipment can also contribute to spinal injuries and other damages. Maintain a safe speed better to protect themselves in an accident.
If you or a loved one were to suffer one of these injuries due to another party's negligence, you might be entitled to legal remedies. Hiring a knowledgeable motorcycle accident lawyer can help you protect your rights and secure the compensation you deserve.
Click here to check out more about motorcycle accident lawyer.
5. Internal Injuries
Internal injuries are another severe injury that can occur in motorcycle accidents. A crash can cause significant trauma to internal organs.
It also leads to internal bleeding and other complications. Internal injuries can be challenging to diagnose. It may not immediately show visible symptoms.
Common internal injuries in motorcycle accidents include organ damage, internal bleeding, and chest trauma. These injuries can be life-threatening. It needs immediate medical attention.
Motorcyclists must wear appropriate protective gear, such as a high-quality leather jacket with reliable protection. Also, always wear a helmet to cut their risk of severe internal injuries.
6. Amputations
Motorcycle accidents involving amputations can be one of the most devastating injuries for any rider. Taking away part of the body is a life-altering experience.
These accidents can happen due to the rider being unable to remain in control of their motorcycle or the motorcyclist being unable to recognize an impending danger quickly.
Even with protective clothing, such as helmets, wearing full body armor, and other protective measures, the rider may still become severely injured in such an accident. Even with the most up-to-date medical technology, a single moment on the road can have life-altering repercussions.
Such amputations can cause an immense amount of long-term physical and psychological suffering, making it essential for motorcyclists always to practice safe riding.
Avoid the Common Injuries to the Motorcycles Now
Motorcycle accidents can be severe and often result in serious common injuries. Knowing which type of injury is associated with a motorcycle accident can help riders take measures to protect themselves and remain safe.
Please visit our blog for more on law, business, and travel.