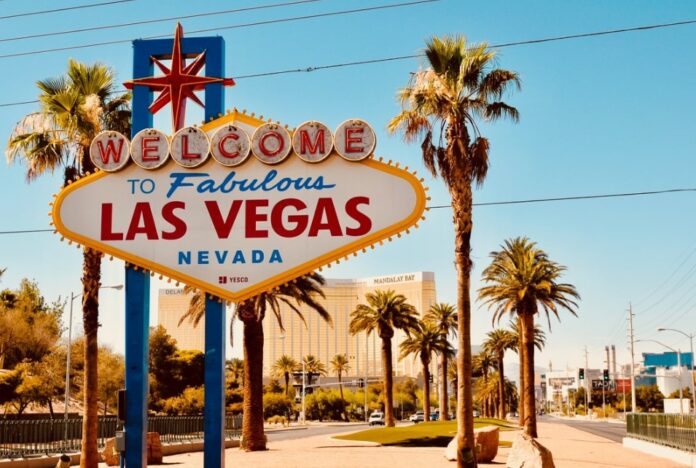 Did you know that many people plan to save time this year for a relaxing vacation? An overwhelming majority of Americans plan to take time off from work to spend time relaxing with the people they love or do absolutely nothing.
If you're one of these people, you'll need to figure out where you'll go, what you'll do, and where you're-you'll stay. If you want to take your first trip to Nevada, you've come to the right place.
In this article, we'll teach you tips on planning a Nevada vacation so you can sit back, relax, and enjoy your time away. Read on!
1. Choose the Right Time of the Year
When planning your Nevada vacation, it is essential to consider the right time of year. Here's some more information on choosing the right time of year for your family vacation plans:
Summer
Nevada can be extremely hot in the summer, reaching temperatures above 100°F (38°C). If you plan to visit during summer, be prepared for the heat and stay hydrated. Popular summer activities include swimming, boating, and visiting water parks.
Fall
Fall is a great time to visit Nevada, as the weather is mild and comfortable. The leaves may also change colors in some parts of the state, making for a beautiful scenic drive. Popular fall activities include visiting national parks, hiking, and attending fall festivals.
Winter
Winter can be a great time to visit Nevada for skiing and snowboarding in places like Lake Tahoe and the Ruby Mountains. However, be prepared for cold temperatures and potential snowstorms.
Some roads and attractions may also be closed due to winter weather.
Spring
Spring is another great time to visit Nevada; the weather is mild and comfortable. Wildflowers may also bloom in some areas, creating a beautiful sightseeing opportunity. Popular spring activities include visiting national parks, hiking, and attending spring festivals.
2. Decide on Your Itinerary
Planning your vacation begins with deciding on your itinerary. When planning, consider the type of activities you'd like to do, where you'd like to go, how much time you want to spend in each area, and what areas of the state you want to explore.
To create the perfect trip, you must be realistic about how much time you can spend exploring each area. Also, consider how far you'll need to drive, how much time you'll need for activities, and how long you'll want to stay in each area.
Make sure to factor in time to enjoy the journey and explore excellent attractions along the way. Through thoughtful planning, you can ensure an unforgettable Nevada vacation.
3. Book Accommodation in Advance
When planning your Nevada vacation, one essential tip is to book your accommodation in advance. Booking ahead of time will ensure you get the best possible hotel deals, drastically minimizing the risk of hiking up the cost of your trip.
You can easily use online comparison sites or tourism websites to compare the best prices and amenities offered at different Nevada hotels. Once you've found the right hotel for your travel needs, you can book it directly with the hotel or use a third-party booking service.
Taking the step to book in advance will give you more time to plan the rest of your holiday and the peace of mind that comes with knowing your accommodation is secure.
4. Research Transportation Options
When planning your Nevada vacation, it is vital to research transportation options. There are a variety of public and private transportation services in Nevada. You can use public buses and shuttles or rent a car for more freedom.
If traveling long distances, consider taking a train or a plane. You can also use ride-sharing applications like Uber to get from one place to another. Researching fares and schedules in advance can help you plan and prepare for your trip. With careful planning and research, you can enjoy Nevada's seamless and budget-friendly transport experience.
5. Pack Appropriately
The number one tip when planning your Nevada Vacation is to pack appropriately. This includes preparing for Nevada's unique climate by bringing clothing suitable for warm, dry days.
A light jacket or sweater may come in handy in colder temperatures. Packaging items like sunscreen and sunglasses are essential to enjoy the bright Nevada sunshine.
Make sure to bring items such as a hat and comfortable walking shoes, as Nevada offers many scenic trails and outdoor activities like horseback riding and golf. Depending on your plans, remember items such as swimwear and a camera to capture all your memories!
6. Budget for Activities
Planning a Las Vegas vacation doesn't have to break the bank! Before booking anything, take the time to create a budget for your activities – decide what is most important to you and determine how much you want to spend on activities.
Consider non-traditional budget-friendly activities like hiking, stargazing, or visiting local farmers' markets. Also, look for special discounts and deals – you may be able to find budget-saver packages that include multiple attractions; look for special deals and discounts available in the area to find great deals.
Finally, plan fun activities that cost little, activities as visiting free museums, going to the public beach, or exploring the area with a picnic. Nevada offers plenty of activities that won't break the bank – you must know what to look for!
7. Be Prepared for the Unexpected
When planning your Las Vegas trip, it's preparing for the unexpected is essential. When packing, bring extra clothes, snacks, and water in case of an unexpected delay or plan change. Also, be sure to plan for emergencies or if you have to vacate unexpectedly.
Carry a map of the area in case you get lost or must change your route. Have cash and cards for emergencies, along with a reliable phone charger.
Finally, be prepared for any weather changes and ensure your vehicle is in good condition for your road trip. Preparing for the unexpected will help make your Nevada vacation a fun and stress-free experience.
Start Planning Your Nevada Vacation Now
Following our tips will prepare you better for your Nevada vacation. Take advantage of Nevada's attractions, research where to stay and what to do, and make the most of your time there.
Use this knowledge to plan your trip and see all Silver State offers. Start planning now to get the most out of your Nevada vacation!
For more fun reads, be sure to check out the rest of our site!