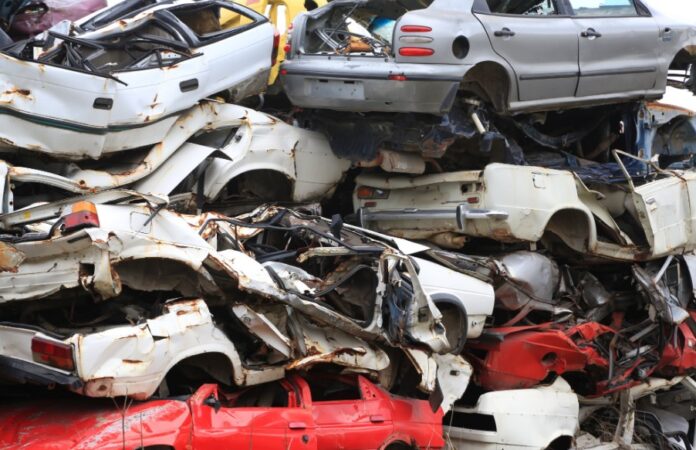 Are you looking to get rid of a junk car but don't know how? Selling a junk car isn't as easy as flipping it over to the first person who comes along. You want to be sure you get all your money for it, plus an extra amount for the hassle of selling it.
Ensuring you avoid the common mistakes of junk car sellers is a great way to boost the amount you can get for your car. Please keep reading to learn what the most common mistakes for junk car sellers are so that you can avoid them!
1. Choosing the Wrong Buyer
When trying to sell a junk car, you must be careful about who you are selling to. Many buyers may offer low prices, but if the vehicle is not working well, it likely won't bring as much as a running vehicle. Research online to find reputable buyers who specialize in junk and salvage vehicles.
If you're selling a car locally, look to auto shops and car dealership lots. When possible, meet in a public place and ask for identification. Avoid buyers who don't have a good reputation or many reviews, as they may not be trustworthy. It is important to deal with people who buys junk cars with good reputation.
2. Failing to Obtain the Proper Documentation
Failing to obtain the proper documentation is one common mistake that junk car sellers make. Without the appropriate paperwork, you risk not receiving the money you deserve or getting into legal trouble. To avoid this mistake, collect all the required documents, such as the title transfer.
If you bought the junk car from another owner, you must have them sign off the title. You should also bring any paperwork related to the junk car, such as receipts, bills of sale, etc.
It's a good idea to contact your local DMV for more info on the specific documents you will need to transfer the title and ownership. Taking the time and effort to obtain the proper documentation will save you time, money, and unnecessary headaches in the future.
3. Ignoring the Current Value of Your Vehicle
Knowing the current value of your used or junk car should provide a helpful baseline for negotiating with potential car buyers. Failure to have this crucial information may mean you accidentally undervalue your car and sell it for far less than it's worth.
To avoid this, research the used or junk car market and consult quality listing or app-based services to analyze the car's market value. Also, identify any aspects of your vehicle that may provide a pricing advantage. Doing this will help maximize your car's value, leading to a much better deal.
4. Not Getting an Accurate Estimate
The value of a junk car is influenced by factors such as make and model, age, and condition. An effective way to obtain an accurate estimate is by getting a professional, trusted appraisal. A professional will inspect the car for any existing damage and confirm the vehicle's age and condition before determining its value.
Additionally, the seller should research the car's fair price before consulting a professional. This is to equip them with a framework for understanding better. Not learning the rules and regulations regarding junk car selling can also be costly.
5. Disregarding Your State's Recycling Regulations
While it is essential to check with your state's motor vehicle website for the most accurate regulation of removing and selling a junk car, many individuals disregard these rules. It can be dangerous to the environment and hazardous to the public to dispose of a junk car improperly. To avoid this issue, research your state's recycling regulations and follow them accordingly.
Talk to your local junk car removal company to ensure they know all regulations. Additionally, make sure to keep a paper trail when selling any vehicle. This should include proof of ownership and obtaining a title transfer form through the local DMV.
6. Doing Inadequate Research on Your Competitors
This doesn't just include researching the types of paperwork needed to sell a car and other buyers/sellers in the market. Knowing what competitors may or may not be offering and researching pricing in different areas will help maximize your profits. Additionally, exploring the other junk car payment methods that various buyers/sellers accept is important to ensure convenience and efficiency.
Neglecting to inform your buyer of any potential flaws the vehicle has is also a major mistake. Laying out any expected issues associated with your car upfront can save a lot of trouble for both the seller and the buyer. Taking the time to do your research can save you money, time, and a lot of stress.
7. Failing to Clean Up the Vehicle
Even if a car is sold for scrap parts, buyers expect the vehicle to be in reasonably acceptable condition and free of garbage, dirt, and debris. Even if all aspects of the car, including the interior, are not functioning, dirty vehicles can create a poor first impression and turn off buyers, reducing sale prices or delaying the closing.
For this reason, lifting, vacuuming, and washing the car is essential. This can go a long way in enhancing the appearance and overall presentation of the vehicle while also making it easier to price and advertise the car. Cleaning a car can also make completing a sale go more smoothly.
8. Taking Too Low a Price
The market should determine a fair car price, the type of vehicle being sold, and the car's condition. If someone is desperate to get rid of their vehicle, they may be tempted to take the first offer that comes their way – however, they should always research and review local price trends to find out what their car is worth.
Additionally, if a buyer offers a meager price, the seller should not be afraid to negotiate to get a better deal. Lastly, junk car sellers should always ask for a written record of any agreement for peace of mind.
Avoid These Mistakes for Junk Car Sellers
Junk car sellers should be mindful of common mistakes for junk car sellers. The key points to remember are having proper ownership and titles, researching prices and parts, valuing time, staying patient, and negotiating effectively.
All of these steps will help ensure that you have a successful experience. Use these tips to become a savvy junk car seller and maximize profit!
If you enjoy this article, check out our blog for more exciting content!