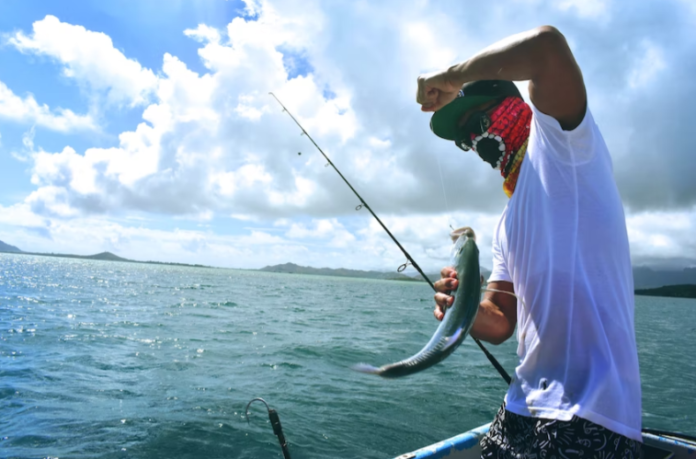 Fishing is one of the most relaxing ways to spend a day– and catch your dinner!
Whether you're at a cottage, a cabin, or just on the shore, there's nothing like stripping out a line and waiting for a bite. And while it might be tempting to buy a couple of lures and call it a day, there's a whole world of fishing out there that you don't even know about.
Don't let your fishing skills stay one-dimensional. Read on to learn about all the different types of fishing.
Fly Fishing
Fly fishing is an art form rather than simply a method of catching fish. It is a combination of technique, equipment, and environment. It takes some practice to learn the right casting stroke, as well as the right type of fly line and rod to use.
The size of the water and the fish you want to catch will affect your choice of fly. Finding the right spot with the right kind of water to cast in is another key to success.
Bait Fishing
Bait fishing is one of the oldest and most popular forms of fishing that has been around for centuries. It is the perfect choice for catching fish of all sizes and types in virtually any body of water.
In bait fishing, the common process is to purchase bait like worms or live bait, attach it to a hook, and cast it out in the water, typically with a rod and reel. The catch will be drawn into the area by the scent and taste of the bait before being hooked.
Spearfishing
Spearfishing is a traditional fishing method of hunting fish and is one of the most common recreational activities in the world. It involves the use of a spear, or a pole with a spear attached, to capture and kill a variety of types of fish, such as flatfish, tuna, cod, marlin, & others. It can be done in either shallow or deep waters and requires great skill and patience to be successful.
Anglers use a variety of fishing techniques, such as free diving, snorkeling, and night spearfishing, to find and catch fish. To entice the fish, bait and lures such as large squid and fish attractors are sometimes used.
Deep Sea Fishing
Deep sea fishing is quite different from the more popular freshwater and inshore fishing styles. This type of fishing gets you out in the open ocean and is perfect for those who are looking for strong fighting fish. It requires a great deal of specialized knowledge and experience, as the angler must understand the ocean currents and the type of fish that inhabit the depths.
Deep-sea fishing is usually done from larger boats with specialized equipment designed to handle the depths of the open ocean. To make the most of your deep-sea fishing experience, it is important to keep these helpful fishing tips in mind. It often involves trolling for game fish, so it is wise to be prepared for a variety of weather temperatures.
Follow These Methods and Techniques of Different Types of Fishing
Fishing is a great way to get outdoors, enjoy the fresh air and scenic views, and relax. With the vast array of types of fishing and the various ways to fish each one, the possibilities are endless.
To start getting out and enjoying the fantastic world of fishing, try out a few different styles and find which one best suits you. Happy fishing!
For more helpful articles on all things outdoors, check out the other articles on our blog.