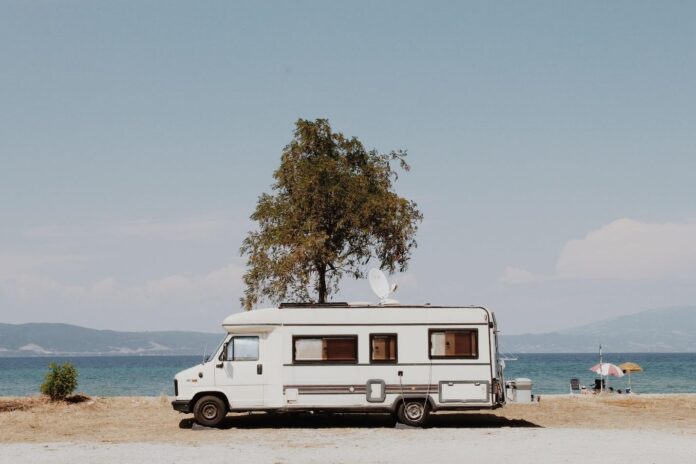 There is no denying that Dubai is a lot of fun when you can get the chance to enjoy it. Also considered to be one of the hottest places in the world, you cannot just plan a hangout and have fun, because things can get really heated up. This is why most people look towards getting access to caravans; this all starts with renting one or even buy one if you can.
Are Caravans Allowed in Dubai?
Having a caravan allows you to relax indoors while being somewhere else entirely. I do understand that this concept might sound strange to some people but when you are living in Dubai and facing scorching heat; the best way to enjoy a day out is by taking your caravan somewhere else and making the most of it.
So, if you are looking to enjoy the sudden dip in the temperatures, you can actually take your caravan or a trailer to the beach and enjoy as much as you want. However, there is a catch that I am going to discuss in the coming section. You can even get in touch with a good RV manufacturer to get something custom for you
This brings us to the question, "are caravans allowed in Dubai?" this is a tricky one because a lot of people who are interested in these are not really sure if that is the case. But we are here to break things down for you.
If you are looking to take a trip down to the beach with your caravan or trailer, you have to know that this is only permitted at the Jebel Ali public beach; that is the only place you can go for camping. However, it is not as straightforward as that, since you will need to obtain a permit from Dubai Municipality.
This means that although caravans are allowed in Dubai, they are only allowed on the Jebel Ali beach, but even in order to do that, you will have to obtain a NOC (No Objection Certification) from Dubai Municipality. This was announced recently through the socials of the Municipality.
However, there is more. The NOC is only valid for 30 days, but the good news is that if you do want to apply for a permit, you are not going to be paying anything. But after 30 days, it will expire, and you will have to apply it once more.
The process of applying for this permit is rather simple, to be honest. You can do so by going to Dubai
Municipality's website and there, you can look into every detail that you need and you are good to go.
How to Obtain a Caravan Permit in Dubai
We are now going to talk about how you can go ahead and obtain a caravan permit in Dubai so you can take your friends or family, or both and have fun at the beach. Remember, this permit only applies to Jebel Ali beach as you cannot go ahead and use your caravans at other beaches as it is not allowed, at least not at the time of writing.
The process is fairly simple, so let's have a look.
1. You will have to start by going to Dubai Municipality's website and then click on "Services in the menu tab.
2. Once there, type in "caravan permit" in the search bar and click on the service that says, 'Request NOC for Caravan Camping on Public Beaches."
3. Click on the "Apply Now" button.
4. You will now have to create an account with the Dubai Municipality or just sign in with your UAE pass.
5. Once you are logged in, you will be redirected to the application.
6. The next step is to enter the information for the permit. In case you have signed up with the UAE Pass, your Emirates ID details and contact information will be filled in automatically, but if not, then you will have to fill in the information yourself.
7. You will have to choose the application type from Resident or Citizen. Then add Emirates ID
Number, Date of Birth, English and Arabic Name, Nationality, Emirates ID Expiry Date, Gender, and Contact Information. You will also have to add vehicle information.
8. Once you are done adding all the information, you will be asked to upload a copy of vehicle registration document and a photo of the vehicle as well.
9. Once you are done with that, simply agree to the terms and conditions, and click the 'next' button.
From that point on, all you need to do is review the application and submit it. After your application is submitted, you will be free to go ahead and wait for it. Based on the information that you have provided, you will receive a digital permit on the registered email address, provided everything is correct.
Based on the information from the Dubai Municipality website, you can get your hands on another permit for the caravan or trailer after 15 days from the expiration date of the first permit. Safe to say, you will have to keep renewing the permit if you want to ensure that you are able to visit the beach whenever you want and that too, without a hassle.
We do understand that the entirety of the process might be a difficult one or long, at first but it is worth noting that this is the only legal way to do it without getting into any other trouble. Which we certainly do not want at any cost.