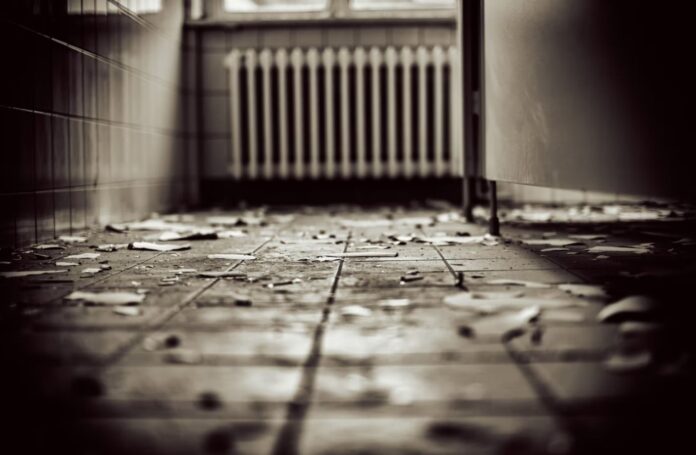 Keeping your home efficiently warm all year round may feel like an impossible task. It can be especially tricky if you're not flush on space, but there are some types of radiator that are better suited to your home than others. So, if you're interested in finding out which radiator is best when trying to keep a well organized house, keep reading!
Horizontal Radiators
A classic style of heater, horizontal radiators are ideal for fitting snugly under a window. However, in more modern times, we no longer need to keep our radiators by the windows, so it's given freedom to more designs to emerge.

These radiators, although no longer necessarily your only option, are still brilliant at fitting into small spaces and providing you with a lot of heat.
There are also slim-fit options that will help you heat even the smallest of rooms!
Vertical Radiators
Vertical radiators not only look extremely stylish, but they also can fit into narrow spaces, helping you keep your home from feeling cluttered. Their vertical appearance makes for an extremely stylish feature too, so if you feel like your homes lacking in design, adding one of these can really make it pop. Because of their vertical design, these radiators are brilliant at heating up your home evenly and efficiently. This means you won't need to have them on at such a high temperature, saving you money in the long run.
Cast Iron Radiators
If you love a vintage look, you might be considering going for a cast iron radiator. These have lasted for some many years for a reason, and they're thought to be one of the strongest radiators around. They're thought to be extremely energy efficient as once they're up to temperature, they can be switched off and they'll still hold onto the heat generated for hours. This can be super helpful when trying to keep your home organized. All you need to do when trying to keep it warm is let the heater get to temp and then turn it off, and you'll have a lovely toast home all day long.
Column Radiators
A column radiator is pretty common, but for a good reason. These are made with vertical pipes that heat up and can be added to if you want an increased size. The more columns you have, the higher the heat output, but the more room it will need. These types of radiator are also said to give off more heat as well and increase the temperature of a large room in a short space of time. This makes them much more effective when trying to run a home as you won't need to try and spend ages making it warm, wasting more and more money. So, if you have the space for a column radiator, then you should definitely consider getting one for your home.
Towel Radiators
If you've got children or teenagers using the bathroom and then dumping their damp towels on the floor, the clean-up can be a nightmare. Especially if you don't have any means to dry them apart from washing them and then popping them in the dryer. However, adding a towel radiator to your bathroom can be an excellent idea and will easily keep your towels dry and fluffy for their next use. These heaters come in all sorts of styles and sizes as well, so no matter the design or shape of your bathroom, you can find one that will suit it. These can really make a difference to the running of your home as anyone can easily hang the towel to dry over it. It'll also keep the bathroom warm too, so you won't be having complaints that it's too cold to shower!

Having a well organized home is a lot more than making sure you do the chores. In fact, keeping your home warm efficiently is just as important, as without a good radiator, you'll struggle to stay on top of it. So, if you're thinking of upgrading your radiator, make sure you consider one of these. They'll definitely make a difference to how well you can run your home, and you'll be able to enjoy it a lot more when it's warm!