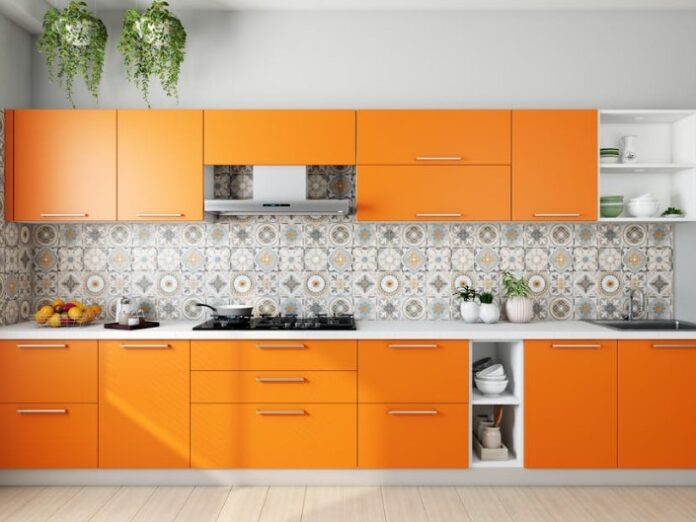 Are you planning on painting or covering your cabinets soon? Do you have no idea where to start? It can be overwhelming trying to choose the best cabinet paint color!
In this handy guide, we'll go over what, where, when, and why of choosing a new paint color for your cabinets! If you're thinking about a kitchen remodel or just need to freshen up an outdated look, we can help.
Read on!
Consider Light and Orientation
Natural and artificial light should be taken into account when selecting a cabinet color. Consider what color will look best during the different times of the day.
In north-facing rooms, choose light colors to help bring the sunshine inside, while dark colors work well in bright, south-facing rooms. In east-facing rooms, cabinets should be light in the morning hours and darker in the afternoon. In west-facing rooms, cabinets should be darker in the mornings and lighter in the afternoons.
Choose Between Paints vs Stains
Paints provide a thicker and more opaque finish, while stains are thinner and can provide an almost transparent finish. If a more sophisticated, finished look is desired, then paint would be a better choice. Some popular cabinet paint colors include white, off-white, and shades of gray.
For a more modern look, darker colors like navy blue or black can make a bold statement. If a more natural finish is desired, then stains come in different wood tones to highlight the grains of the wood.
Think About Combinations, Tone, and Texture
For a classic, airy, and bright look, consider creamy tones or whites, such as antique cream, sand, frost, or cool white. For a more rustic look, opt for natural wood, grays, tans, and blues. Keep in mind the texture you wish to achieve for your cabinets, whether you want a high-gloss or low-sheen finish.
To introduce a pop of color, take into consideration adding blues, greens, and even reds, which can provide a vibrant and eye-catching contrast with the wood grain.
Consider Different Colors for Upper and Lower Cabinets
When choosing a cabinet paint color, it is important to consider different colors for the upper and lower cabinets. This is important, especially if you are considering painting bathroom cabinet and drawing the eye in.
For example, you can use a light color, such as white, on the upper cabinets and a dark color, such as navy, on the lower cabinets. This will create contrast between the two surfaces, add personality to the room, and be visually interesting.
If you're looking to make the room, feel larger, you might choose a neutral color, such as cream, for both cabinets. This will provide a unified look and help to open up the room.
Experiment With Cabinet Paint Color That Suits Your Style
Based on the information above, it is clear that there is no single perfect cabinet paint color for every kitchen. Experimenting with different shades and finishes and understanding the impact of lighting can help users select the optimal paint color for their cabinets.
Whether you're looking for a modern take on classic hues, a bold statement, or a timeless look, the best cabinet color can be found with a little creativity and research!
If you find this article educational, make sure to browse our blog for more interesting reads.