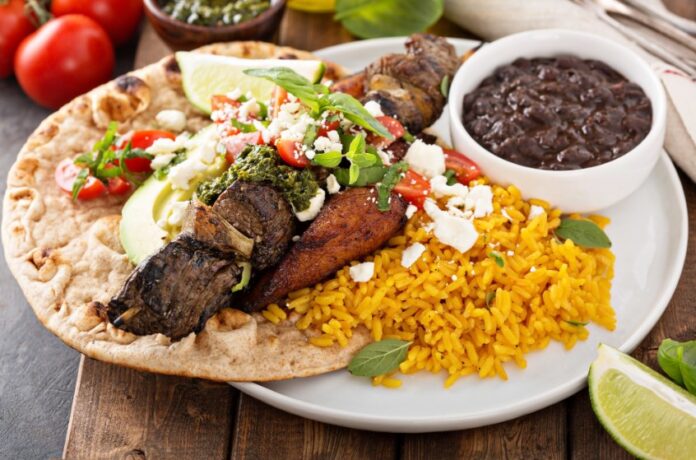 Are you planning to travel to Turkey soon?
If you're a frequent traveler and enjoy the usual must-sees, you also want to try the delicious Turkish cuisine. People across the globe like a taste of something spicy and flavourful, and Turkish foods offer just that.
Turkish food is both mouth-wateringly delicious and surprisingly simple to make. These delicious foods are not only for special events but also for daily dishes.
If you're curious about this lesser-known cuisine, look no further. We're sharing all there is to know about Turkish dishes and cooking for you to try.
Read below to explore more.
Lentil Soup
When it comes to Turkish cuisine, you cannot look past the delicious traditional recipe for lentil soup. Turkish-style lentil soup is a hearty, flavorful dish featuring a combination of lentils, potatoes, and carrots.
Its broth is usually seasoned with onion, garlic, tomato paste, paprika, and thyme, providing a robust and flavorful base. Often served with a fresh piece of bread, this soup can be enjoyed hot or cold and is perfect for all occasions.
Zucchini Fritter
Zucchini fritters are made from freshly grated zucchini mixed with fragrant herbs like parsley, dill, and mint and fried until crisp and golden. The herby zucchini fritters are the perfect starter to a delicious Turkish meal.
Manti
Manti, or Turkish dumplings, are some of the most delicious Turkish dishes you can try today. These dumplings usually consist of ground beef, lamb, or vegetables wrapped in lavash or thin sheets of dough, then cooked and served with yogurt sauce or garlic-mint sauce.
Shish Kebabs
Shish Kebabs are a staple of Turkish cuisine. They offer a delicious way to enjoy a variety of flavors in one delicious meal.
Bite-sized pieces of marinated halal meat, often chicken, beef, or lamb, are rolled onto a skewer with vegetables such as onions and bell peppers and cooked over a charcoal fire. The flavor is out of this world, with the charbroiled meat and vegetables combining to create a succulent, savory, and irresistible treat.
Kuzu Tandir
Kuzu Tandir is a slow-cooked lamb marinated in various spices and cooked for several hours until the outside is crispy and the inside is juicy and succulent. This dish is a great way to experience the traditional flavors of the Mediterranean, and it is an excellent source of protein.
With its delicious blend of herbs and spices, this regional delicacy can serve as the centerpiece of any meal.
Dolma
Turkish Dolma is one of the most delicious and iconic dishes in Turkish cuisine. It consists of a mixture of minced lamb, rice, onion, garlic, and spices wrapped in vine leaves, rolled grape leaves, or cabbage leaves.
Try out Turkish Dolma today and be prepared for a delicious and unique experience of Turkish home cooking.
Gullac
Güllaç is a delicious Turkish traditional dessert consisting of thin layers of pastry dough stacked alternately with cream and layered with dried fruit, nuts, and pomegranate seeds. The dough is usually a wheat starch product similar to rice or cornstarch.
This dish is so popular it can be enjoyed in many variations throughout the Middle East.
Amazing and Must Try Turkish Dishes
Overall, Turkish cuisine is unique and diverse. From the flavorful classic Iskender kebab to the delightful sweet scones, there is undoubtedly something for everyone.
So why not try some delicious Turkish dishes today? You won't regret it!
Did you find this article helpful? Check out the rest of our blog for more!