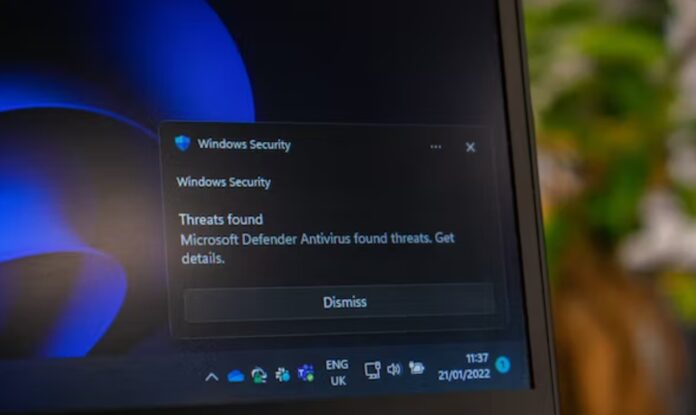 If you're an MSP looking to increase your security, improve your revenue and reduce administrative burdens, cloud-managed antivirus is a great solution. Let's explore the benefits of this innovative technology.
Today's managed service providers (MSPs) live on the edge, defending their customers' remote and hybrid workforces against new threats. These solutions are redefining the perimeter and helping MSPs provide faster, more cost-effective technologies for their clients.
Increased Security
Cloud-managed antivirus protects your customers' computers from malware, viruses, and other threats. It works to keep these threats out of your customers' systems by combining traditional signature-based threat detection and heuristic checks. These checks run in a sandbox environment isolated from your customers' core systems and work to identify new viruses that conventional antivirus solutions might have otherwise missed.
Another advantage of cloud managed antivirus for MSP software is that it requires less storage space than a conventional solution. Moreover, it can be updated remotely via the internet, meaning you don't have to rely on an outdated list of definitions.
In addition to protecting your clients' endpoints from malicious attacks, cloud-based antivirus can protect email and other network communications. If a virus or other type of security issue occurs, it can immediately alert you and your clients to the problem so that you can react quickly.
Many managed service providers (MSPs) have teams trained in installing and managing antivirus software. These security engineers have more experience and brainpower than your average in-house IT department, so that they can respond to antivirus alerts more quickly and thoroughly.
In addition, they have a wealth of knowledge about interpreting and resolving all the different security alerts that might occur. These experts can also look at logs to ensure that your antivirus is appropriately analyzing and fixing any suspicious behavior.
Increased Revenue
The recent increase in cyberattacks has made security one of the top-demanded services among managed service providers (MSPs). As more businesses embrace long-term remote or hybrid work models, they must secure their IT infrastructure from the threat of malicious attacks.
As a result, most MSPs have seen an upward trend in service revenue over the past 12 months. This is because organizations are looking to MSPs to offer robust and dynamic security solutions that protect their business and data from hackers, ransomware, and other threats.
Another high-demand MSP service is cloud management. Most businesses are moving their data and applications to the cloud today. This helps them reduce costs and improve efficiency.
MSPs offering cloud management can earn more revenue from customers who opt for this service because it allows them to monitor, manage and secure their IT infrastructure from a single point of entry. In addition, cloud management is an excellent way for MSPs to build new customer relationships and strengthen existing ones.
Despite this, many MSPs need help to meet the demands of their customers when it comes to their security offerings. This is because traditional antivirus tools are often not a complete system that integrates with the rest of an MSP's IT infrastructure. In contrast, modern cloud antivirus solutions are an entire system that combines signatureless anti-exploit, anti-ransomware, and root cause analysis to protect endpoints from advanced attacks.
Reduced Administrative Burden
An MSP can reduce the administrative burden on your business by taking on tasks like updating antivirus software, network security configurations, and server management that your in-house IT team cannot manage. This can free up time and resources to help improve business operations and minimize downtime.
An MSP can also help you transfer data to the cloud for easy access and secure storage, improving flexibility and scalability as your business grows. They can also ensure your data privacy and storage comply with government or industry regulations.
By outsourcing these tasks, you can focus on growing your business. This can lead to higher employee morale and more productive workdays for your staff.
Moreover, MSPs can provide 24/7 monitoring to prevent hackers from disrupting your business. This can save your company from costly downtime and avoidable losses.
Another benefit is that MSPs can provide cybersecurity expertise to your business. They are trained to recognize malware threats and how to prevent and remediate them.
MSPs can also use a more proactive approach to antivirus maintenance by identifying and responding to emerging threats before they become critical issues for their clients. This can help protect your customer's sensitive data and systems from cyberattacks that could damage the reputation of their business.
Finally, MSPs can offer clients cloud-based antivirus protection to avoid taxing their endpoints with heavy agent installations and upgrades. This approach reduces the impact of malware on performance by utilizing a central, up-to-date engine that isn't accessible to malware developers.
Increased Customer Satisfaction
A managed antivirus solution enables MSPs to provide their clients with solid protection against malware threats while cutting costs and increasing profitability. Moreover, cloud-based antivirus products offer a wide range of management options and are easy to use, making them an excellent choice for MSPs looking to expand their service offering.
MSPs can reduce the time and effort involved in managing their customers' security by deploying managed antivirus solutions that automatically scan, update, and detect malware. These solutions also allow them to customize settings for individual users.
In addition, managed antivirus tools can be integrated with other cloud-based services such as backup and data recovery. This enables MSPs to offer comprehensive endpoint protection to their clients, which can lead to increased customer satisfaction and enhanced revenue.
Another essential benefit of cloud-based antivirus solutions is responding quickly to security threats that may affect a client's network. Specifically, MSPs can rapidly employ behavioral and static heuristics to protect against ransomware attacks.
The security threat landscape is ever-changing, so MSPs must maintain their clients' networks with updated antivirus software. They should also monitor the antivirus software's log files to ensure that all relevant alerts are responded to.
These solutions all provide an array of monitoring features that can be rolled into a single dashboard. These consolidated dashboards make it easier for MSPs to manage their customers' IT systems, which can help them grow their business over time.