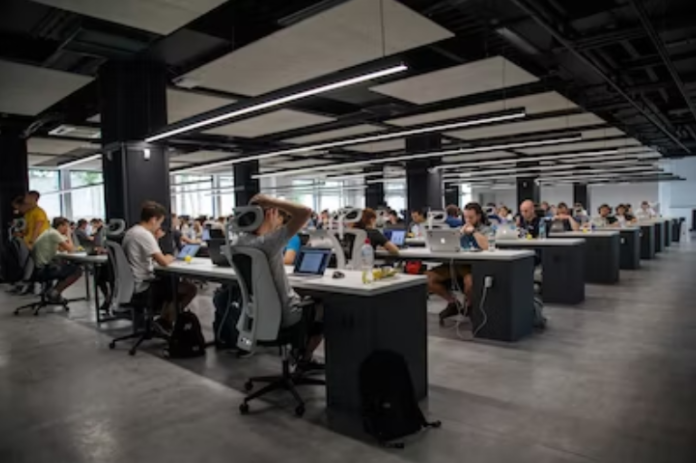 When it comes to a sales process, efficiency is essential. It can determine whether a customer sticks with your business or goes to the competition.
CPQ software automates configuration, pricing, and quoting to save you time. It also eliminates human error by using preset rules and options.
Automated Pricing
CPQ software can automate your entire sales process from start to finish. This can be a huge time saver and improve customer satisfaction, increasing revenues.
It can also help you manage pricing discrepancies by cutting back on inaccurate sales quotes that lose money. Moreover, it can help you handle dynamic pricing strategies common in specific industries, such as the hospitality and transportation sectors.
A visual CPQ solution can calculate prices automatically on the fly, using intelligent pricing rules that reduce the burden of formatting and number-crunching for your sales reps. This is especially helpful if you have complex pricing structures that include add-ons, bundles, discounts, and more.
When a configuration is complete, you can generate a quote at the push of a button and email it to the customer or share a personalized web page. This way, the process moves quickly, avoiding delays or missed sales opportunities.
Another significant benefit of choosing the best CPQ software is that it can be used by every department in your company, from sales to renewals to finance and more. This ensures that everyone can participate in the configuration process and avoids the risk of siloing pricing and product options in different departments.
Automated Quotes
If you're selling custom metal or plastic products, you need to be able to provide customers with accurate quotes. That means integrating all your shop's data into an automated system.
This is where CPQ software comes in handy. It's designed to automate every aspect of the quote process, from configuration to pricing to discounts.
An automated process means you'll never miss an important detail or make a mistake. This saves your sales team time and ensures the customer gets a precise quote consistent with your company's standards and policies.
It also gives your customers a better buying experience because they know what they get before buying. This makes it easier for them to place their order and get the products into production as quickly as possible.
A CPQ solution can automatically generate quotes based on BOM characteristics, production costs, optional features, etc. It can also be customized for specific markets, geographies, and sales channels. It can include discount approval workflows, preferred customer pricing, and variable price books.
Automated Negotiations
CPQ software can be an excellent tool for reducing sales cycle time and increasing efficiency in your quote-to-cash process. It can also help you automate negotiations with your customers.
Business buyers are increasingly demanding customized products and fast turnaround times. With a CPQ system, you can provide personalized offers that meet their expectations.
A well-documented and accurate quote can distinguish between winning and losing a customer. CPQ software can help you get the quote right the first time so that you can move forward with a sale.
Once you've got the quote right, CPQ software can also help you customize it for your company's pricing model. For example, if you offer volume discounts, a percent-of-total subscription, or pre-negotiated contract pricing, the CPQ software can automatically calculate your price and add the appropriate values.
CPQ software can automate the quote-to-cash process, helping your team deliver better customer deals faster and more accurately. It can even be linked with your CRM and e-signature solutions to ensure the entire process is streamlined.
Automated Contracts
One of the biggest challenges for many sales teams is contract generation. With CPQ software, you can create clean and optimized quotes with a button.
Configuring your products and services quickly can give you more time to focus on connecting with customers, making your business more profitable. CPQ software can also help you automate pricing, so you don't have to worry about error-prone manual data entry.
Another essential feature to look for when choosing CPQ software is negotiated pricing. This feature lets you track price changes and discounts on your products and services.
This enables you to generate updated quotes for your customers in real-time, which can help them get the best value. It can also improve customer experience and loyalty, as more than half of all customers are willing to share their personal information with companies that offer personalized quotes.
CPQ software also helps your sales team quote faster and sell right – every time. The software controls product and service options, available feature combinations, pricing, and discounts, ensuring that your prices are accurate, no matter what pricing model you use.
Automated Emails
CPQ software allows sales reps to automatically generate quotes and invoices for products and services based on product configuration, pricing, and available discounts. This helps reduce the chance of underpricing and increases customer satisfaction.
A solid client base is vital for any business, but maintaining those relationships depends on how you price and quote your products. Getting quotes right can lead to customers choosing competitors, positively impacting your bottom line.
A CPQ system can help automate your sales process by ensuring that your quotes are accurate, up-to-date, and legally compliant. It can also help your business close more deals and increase profits.
It can also help you track your customer information and purchase history, improving your clientele and boosting sales. Additionally, it can help you identify up-sell and cross-sell opportunities.
Using a CPQ system with your CRM will ensure that all customer-related information is stored in one place and available to all teams. This helps reduce the time your sales reps spend on non-selling tasks and makes it easier for them to close more deals.