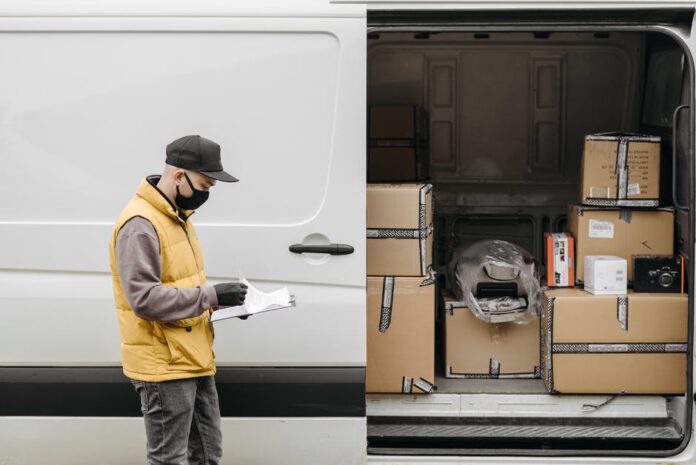 As of 2022, there are about 365,312 courier companies in circulation. Businesses rely on quick, high-quality deliveries to make sure that their customers receive their orders in good time. The sooner the delivery, the sooner the customer can use their service or product of choice.
The worst scenario for any business is for its products or services to arrive late, damaged, or lost. For this reason, every entrepreneur must hire a reliable courier service. Even if your company only sends a few parcels a year, it's always a good idea to stay on top of reliable shipping services.
But how do you know where to begin? Here are some tips and things to look for when choosing the best courier service for your business.
What to Look for When Choosing a Courier Service
A courier company will help ensure smooth operations and save business time and money. When choosing the best courier service for your business, you must keep a few things in mind.
Delivery Time
If you are looking for a courier service for your business, you should consider delivery time as one of the most critical factors. You will want to choose a courier service that guarantees your delivery time. Otherwise, your business may suffer if your shipments do not arrive on time.
Shipping Costs
Find a courier service that offers competitive shipping rates. You also want to find a service with a good reputation for reliability and excellent customer service. Take the time to research different courier services and get quotes before deciding.
Reliability
Reliability is the most critical factor to consider when choosing a courier service. You must trust that the courier will deliver your packages safely and on time.
Research different courier services and get quotes from them before making a decision. Consider all the factors above to ensure you choose the best courier service for your business.
Insurance
Delivery insurance protects your business if something happens to your shipment while in transit. This is especially important if you're shipping high-value items. Make sure to ask about delivery insurance when comparing different courier services.
Tracking
Delivery tracking is one of the most important factors when choosing a courier service for your business. This feature lets you see where your package is, ensuring it arrives at its destination safely and on time.
There are a few different tracking options available for long and same day courier services. Be sure to choose one that best suits your needs. GPS tracking is the most accurate and up-to-date option the best couriers use.
In contrast, barcode tracking is more affordable and still provides good detail. If you're looking for the cheapest option, email tracking may be your best choice.
Customer Service
Not all types of couriers provide good customer service. So make sure the company has a help desk and the resources to provide assistance regarding their services and your parcel's condition. This means they should be easy to get in touch with, responsive to your questions and concerns, and provide a high service level.
Proof of Delivery
When looking for a courier service for your business, it is essential to consider what type of proof of delivery (POD) is offered. POD provides evidence that your package has been delivered to the intended recipient and can help track and trace shipments.
Some courier services offer electronic POD, which can be accessed online or via email. In contrast, others offer physical POD, a hard copy typically sent by mail. Choose a courier service that provides the type of POD that best meets your needs.
Delivery Service vs Courier Service
A delivery service may be more economical if you have many small shipping parcels. Meanwhile, a courier service may be better if you have a small book of large or expensive items.
Another thing to consider is whether you need your items to be delivered on a specific schedule. Courier services can often provide more flexible delivery times than delivery services.
Finally, think about the level of customer service you need. If you require a high level of customer service, a courier service may be a better option. If you have parcels that need to be delivered immediately, you can check same day delivery services right here to get a quote.
The Different Types of Courier Services
There are many factors to consider when choosing the best courier service for your business. The type of business you have, the frequency of shipments, the size and weight of shipments, the value of freight, and the destination of shipments are all crucial factors to consider.
One of the first decisions you'll need to make is whether you need a national or international courier service. National courier services are typically less expensive but may not have the same coverage as international services. If you need to ship to multiple countries, you'll need to use a global service.
Another important consideration is the size and weight of your shipments. Courier services typically have weight and size limits for shipments. If your shipments are large or heavy, you'll need to choose a service that can accommodate them.
Value is another crucial factor to consider when choosing from the types of couriers in the market. If you're shipping high-value items, you'll need to choose a courier service that offers adequate insurance.
Finally, consider the destination of your shipments. Some courier services only ship to certain countries or regions. Make sure the service you choose can ship to your desired destination.
Choose the Best Courier Service for Your Startup
Choosing a suitable courier impacts your business, so you must spend time finding the best courier service. You need to be very involved in your first shipment to understand how it works and if the courier lives up to its promises regarding delivery. Make sure that it not only meets your expectations but surpasses them.
A customer who receives his order or packages promptly or in a speedy process makes a difference. They will leave a positive review and spread the good word about how fast they got their order and how reliable your business is.
Want to learn more? Don't forget to browse our site for more topics, advice, trends, and more!