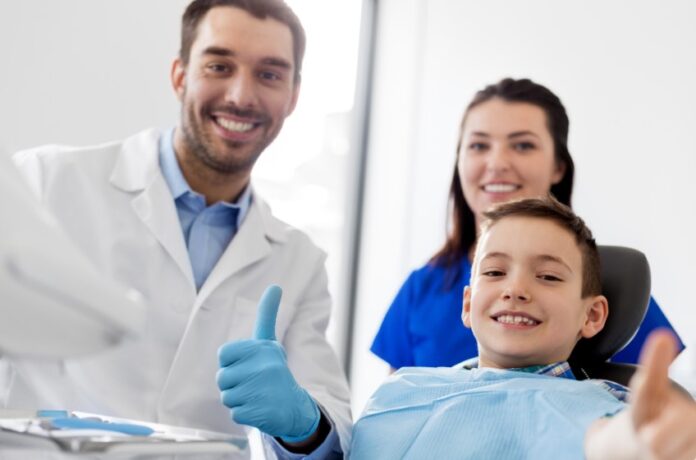 Are you looking for a new dentist? Finding the right dentist can be a challenge, but well worth the effort. If you live in an area where you have access to multiple dental offices, you should think about a few things before choosing one.
Finding the best dentist can be quite a challenge. You don't want to settle just because it's easy to get in. You need to consider insurance, any outstanding treatments or preventative measures, and much more. You need to find someone that you're proud to call your dentist, and then turn that person into a friend.
Keep reading for information on how to choose the best dentist that you can trust.
Qualified to Practice Dentistry
Dentists are highly trained professionals who take care of our teeth. They are responsible for our oral health, and we trust them in our lives. When choosing a dentist, we must be sure that we can trust them. There are many ways to ensure that we are choosing a trustworthy dentist.
One way to ensure this is by looking for a dentist who is a member of the American Dental Association. This organization requires members to follow a strict code of ethics, which includes putting the patient's best interest first. This certification means that they have met the high standards of the profession and are qualified to practice dentistry.
Ask for Recommendations
Check out online reviews and ask for recommendations from friends and family. Talk to your friends, family, and co-workers and see if they have any recommendations for good dentists in your area.
Also, check to see what services the dentist offers. Does the dentist offer a wide range of dental procedures, like dental implants, or are they limited to a few procedures? If the dentist is limited in their dental treatments, they may not be able to meet all of your needs.
Ask what the dentist's office is like. Is it clean and comfortable, or is it cluttered and cramped? A clean and comfortable office is a good sign that the dentist is professional and takes their work seriously.
Once you have a few names, you can research each one online to see if they are a good fit for you. Make sure to read reviews from other patients and look at the dentist's website to get a feel for their practice.
Ask About Their Policies and Procedures
Once you've found a few dentists that seem like a good fit, call their offices to ask about their policies and procedures. Make sure you're comfortable with their financial policies. Schedule a consultation with each dentist to get a feel for their personality and bedside manner.
The Best Dentist for Good Oral Health
There are a few key things to look for when choosing the best dentist. Make sure they are certified by the American Dental Association. Check out their reviews online and see what other patients have to say.
Finally, schedule a consultation to meet the dentist and get a feel for their practice. When you find a dentist that you can trust, you'll be on your way to a lifetime of good oral health!
If you find this article helpful, check out more of our blogs!