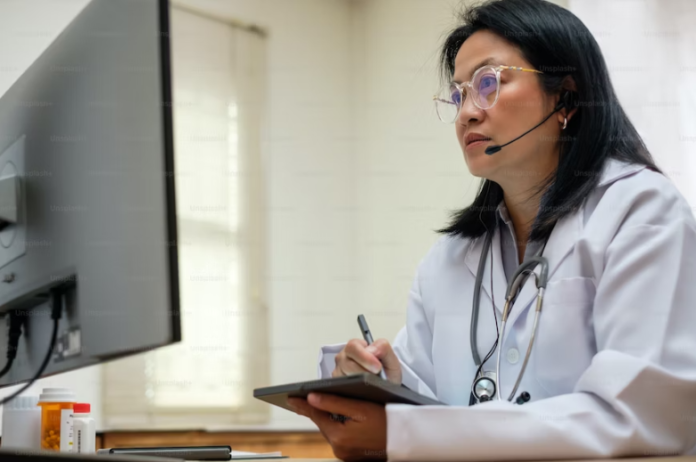 With America struggling with inadequate access to mental healthcare, online therapy services are changing how people seek treatment. Many online services offer video sessions that provide a similar experience to in-person appointments. Others use chat and phone communication methods. These options are more convenient and affordable than traditional in-person therapy.
Accessibility
Online therapy services are changing how people receive their mental health support. These services are making it easier for people who live in rural areas, are physically unable to travel or have other barriers to traditional face-to-face therapy.
Patients can receive the same level of care through an online service as they would if they were visiting a therapist's office in their local area. They can connect with their therapist using texting, chat rooms, or video conferencing.
Some online therapy platforms offer voice calls, too. While this may not be necessary, it can add dimension to the patient-therapist interaction.
This can help alleviate the social stigma of seeking a therapist's help in person, which many people fear. This is especially true for those who are prone to anxiety or depression.
Accessibility to digital mental health is critical as the world's population grows and more people live with disabilities, illnesses, or impairments. This is particularly true of older people, who are more likely to have mobility challenges, as well as those with cognitive disabilities and those with low literacy.
Convenience
With the growing availability of technology and a shortage of mental health providers, online therapy services are changing how people treat their mental illnesses. This counseling method is also convenient for patients, as it offers a way to communicate with therapists from anywhere in the world. It can help individuals with anxiety or depression receive treatment, and it is a valuable tool for family members supporting someone with a mental illness.
Convenience is one of the most significant benefits of online therapy, as it allows clients to schedule sessions at a time that works best for them. This option benefits those with busy schedules or those living in remote areas without many therapists available. It also provides access to therapists who specialize in specific areas of mental health, such as addiction treatment. Unlike in-person therapy, online clients can chat with their therapists anytime, on weekends or after hours. This helps them avoid disrupting their routine and eliminates driving to an appointment hassle.
Another benefit of online counseling is that it is more affordable than in-person options. Clients can subscribe to a service that pools together thousands of therapists, allowing them to find the right match for their needs. The service will ask questions about what you want from your therapist, then match you with a therapist who meets these criteria.
The therapists who work with these online therapy platforms are licensed and certified professionals trained to offer the best care. They may use cognitive-behavioral, psychodynamic, or person-centered methods to help their clients address their issues and find a healthy way to manage their mental health problems.
Ease of Interaction
Ease of interaction is a critical component in making online therapy services as user-friendly as possible. This means designing features that make it easy to connect with a therapist, schedule appointments, and get in touch with customer service when needed.
The fact that you can schedule your appointments whenever you want, from any location, is another benefit of online therapy. For many people, this flexibility is a huge relief. If you're dealing with depression, for instance, you may be unable to make it into your therapist's office because of scheduling conflicts or childcare obligations.
In addition, online services are often anonymous. This is a great way to minimize the stigma associated with mental illness and reduce the risk of others finding out about your condition.
It also means you can access your therapist at any time and place, even on vacation. This helps you maintain your treatment plan if you work full-time or have family responsibilities.
Some online therapy service users say they can communicate more openly with their therapists because they don't have to face in-person anxiety or fear. They also feel more comfortable discussing personal things with their therapist when they can do so in a familiar environment, like their home.
Cost
Online therapy is an excellent option for individuals with limited time and transportation or experiencing physical barriers to counseling sessions. Communicating with a therapist via video chat, email, or text allows people to receive support from the comfort of their homes or offices.
The flexibility to schedule online sessions on your terms is a huge advantage. This can be especially helpful if you have children, a busy work or school schedule, or a disability that prevents you from driving to a therapy session.
Another benefit of online therapy is connecting with a therapist at any time of day or night. This can be highly convenient for those living in a remote area or who cannot easily travel to the nearest office.
When choosing an online therapist, you should ensure they have the proper credentials and experience. Look for a licensed psychologist or licensed clinical social worker. Additionally, ensure they have at least three years of experience treating patients with mental health issues.
You should also consider your needs and the features that each provider offers. Several platforms offer a range of benefits, including unlimited messaging, live video conferencing, and mental health journaling. Be sure to choose a service that meets your needs and fits within your budget.
Cost is a significant concern for many people seeking mental health treatment. Determining how much online therapy costs can be challenging, as each provider's fees vary. The best way to determine how much you'll pay is to compare different providers and ask for a price quote.