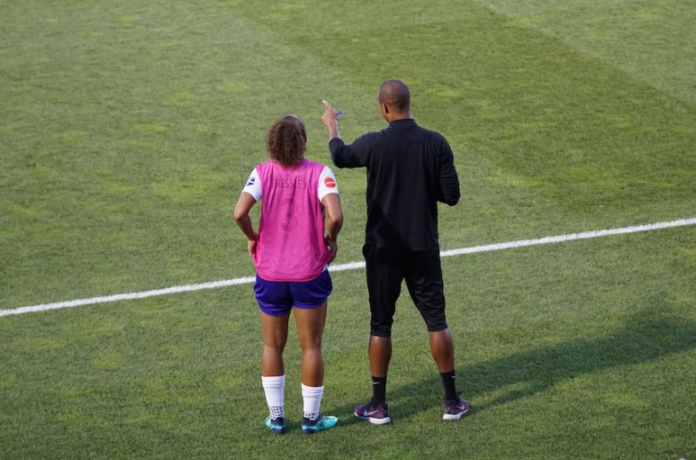 Athlete speakers are the perfect choice for events requiring extra motivation. They know what it takes to achieve high goals and stay focused. From world-class athletes and coaches to sports commentators, bestselling authors, and celebrities – these athletes will entertain and inspire you with their stories of resilience and success. Whether you need an Olympian to boost your team's morale or a sports celebrity to inspire your audience, our sports speakers will surely thrill you. They share wisdom on leadership, teamwork, overcoming adversity, and peak performance. They also address future trends, communication and change management, health and wellness, diversity, and gender issues.
Teamwork
Motivational sports speakers often share insights about teamwork, perseverance, and mental toughness. They can also offer tips for improving communication, setting goals, and overcoming obstacles. These professionals can provide motivational keynotes for businesses, schools, colleges, and other organizations. Their unique experiences can inspire audiences to get into the game and stay there. Inspiring athletes have a unique ability to engage their audience and make them want to push the limits of their limits. Many of these athletes are known for their accomplishments in extreme sports, such as swimming across the English Channel or running a marathon each weekend. They share heart-pumping thrills and unwavering dedication that resonate with audiences and help them become more successful in their personal and professional lives. Sports speakers can bring their unique perspectives and experiences to any event. In addition to being former athletes, many of these speakers are futurists and experts in business communication, leadership, and emotional intelligence. They are knowledgeable about topics like future trends, change management, corporate culture, and event planning. They are often best-selling authors and have experience delivering TED Talks. Some are Christian/faith-based speakers, cancer survivors, or LGBTQ advocates. They can align their speaking engagements with your platform or special needs.
Perseverance
The ability to persevere is a critical trait that many successful people possess. It means not giving up on a goal, even when things don't go your way. Perseverance is often associated with other qualities that lead to success, like patience and a willingness to work hard. However, perseverance is a distinct skill that requires practice and a certain level of discipline. It's the ability to keep working towards a goal, even when frustrating or painful. Professional athletes have a unique perspective on the importance of perseverance and how to use it to achieve goals. They can share their insights with event attendees to help them develop this valuable quality. Athlete speakers can also teach attendees how to set realistic yearly goals. They can also explain their steps to reach those goals (e.g., training, nutrition, and lifestyle). They can also provide tips for overcoming obstacles and adversity. Having a high degree of perseverance can be especially important for students. They may face challenges in school, like dealing with social situations or balancing school and life responsibilities. Students must learn to persevere in adversity and not give up on their dreams. With the right amount of perseverance, students can become successful adults.
Mental Toughness
Speakers in the sports industry offer valuable insights into the significance of mental toughness. Their experiences of overcoming obstacles, achieving goals, and motivating others to do the same are relatable and impactful for audiences. Athletes with mental toughness can focus on what they can control and avoid negative self-talk or emotional reactions to their circumstances. They do not allow setbacks to discourage them and instead view failure as an opportunity to improve their performance. Mentally tough athletes are more resilient and less likely to experience burnout. They strongly believe in their abilities and perceive stressful situations as challenges rather than threats. Mentally tough athletes also have more energy to devote to their goals because life's challenges do not quickly derail them. It is important to note that mental toughness is a skill that can be learned and developed over time rather than something a person is born with.
Leadership
Sports speakers use their experiences to inspire and motivate others. They often address leadership, overcoming obstacles, and teamwork. They also can provide strategies for peak performance. Athlete Speakers can align you with a sports celebrity who perfectly fits your event. You can select a star that addresses your specific platform, such as Christian/faith-based, LGBTQ, cancer survivors, and more. Athletes often become role models and inspire people to excel in their fields. They can share their stories of perseverance and teamwork with your attendees and help them find strategies to overcome obstacles in their own lives. Achieving success as an individual requires setting high standards and working hard to reach them. Athletes know how to set goals that challenge their abilities and push them out of their comfort zones, which could be a helpful lesson for your team to learn. Choosing the right sports speaker for your event depends on your needs.