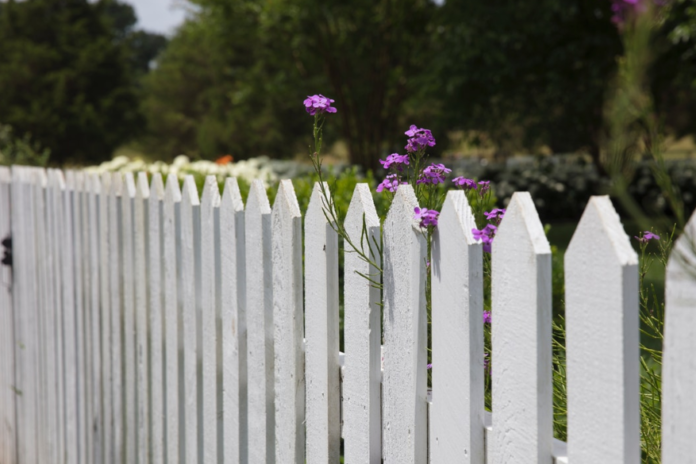 Did you know that 65.8% of Americans own a home?
Do you have a farm-style picket fence? It's the perfect way to create privacy on your property, with a rustic charm that screams farmhouse. However, you must ensure it's reasonably kept before putting a DIY on it.
So, how do you personalize it? We're here to give you our top picket fence ideas. Let's explore everything you need to know.
Measure Your Property And Select The Right Size
You must measure the length and width of the area where the fence will be placed. This will allow you to determine the number of pickets, the width of the pickets, and the picket height that will be necessary. It is best to use a tape measure when making these measurements.
Additionally, you should consider the types of fences. This will help you choose the right size and material to match your property's needs. With these elements in place, you will have the perfect, personalized fencing for your home.
Select The Appropriate Picket Fence Design
Selecting a style of fence to match the overall architectural look of your home is one of the best picket fence ideas. For instance, a colonial-style home may look best with a white picket fence, while a Victorian-style home may require a black one.
Consider the size of your yard and the maintenance you are willing to do when selecting a material such as wood, vinyl, or metal. It is also essential to ensure the picket fence designs fit within the parameters of your local building codes.
Consider Color & Finish for Your Fence
Choosing the color and finish of your picket fence is a great way to add a personal touch when styling your fence. Before you make your choice, consider the style of your house and the look you would like your fence to convey.
Bright, bold colors will add a noticeable look and create a point of interest in your garden. If you're looking for a more subtle touch, earth tones, pastels, or metallic hues will complete the look more subtly. To ensure the highest quality fence, invest in a premium material and look for guarantees of protection against color fading and damaging environmental factors.
Adding Personalizing Elements
When choosing a traditional picket fence, the options are virtually unlimited. Depending on your style and needs, consider adding personalized elements to the fence.
Staining wood can be a great way to customize. It allows you to choose an exterior color for the fence to match the home's exterior or any particular landscape you possess.
Accentuate the personalizing elements of the fence by installing finials on the tops of the pickets for a classic look, or opt for more modern versions that use flat board styles with cutouts incorporated.
Use The Best Picket Fence Ideas
Making an informed decision when picking your picket fence can make your yard look great and last for years. With an understanding of local laws, the style and materials that fit you and your property, and the tools and ability to install your fence, you are ready for your picket fence project. Put your knowledge to the test and choose, personalize, and style your picket fence with these picket fence ideas.
Are you looking for more information? Take a look at our blog.