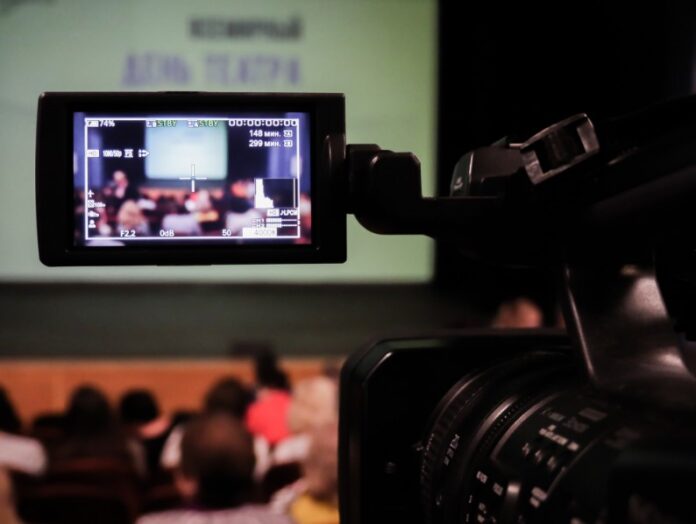 Do you want to make a video for your business?
Videos can help showcase your business in the best way and keep your audience engaged with your products and services. If you're just starting to make videos for your business, going solo may not be the best idea.
The best video production company creates videos that are engaging and captures your audience's attention to your business. Making videos for videos can be tricky, so you need to get the best professional help.
Here are a few tips on hiring a video production company.
Figure Out What You Need
Figuring out what you need is one of the key steps when it comes to hiring the best video production company. Be clear and upfront about your main goals and the project's purpose. It's important to have an objective in mind when it comes to hiring the right video production company.
Also, when figuring out what you need, think about what type of video you are looking for and the platform you are trying to deliver it on. Do you need it for websites, digital streaming, or something else? Identifying your needs will help you find the right video production company to bring your idea to life. Research the types of videos you want and what kinds of production companies offer those services.
Ensure the Company Has the Necessary Equipment
When hiring a video production company for video content marketing, it is important to ensure that they have the necessary equipment to handle your project. Start by asking them detailed questions about the types of equipment they have. And also ask about the specific brands they use.
You may also want to request a list of the equipment they use to complete projects. As well as a demo reel of some of their prior work. When inspecting their equipment, look for state-of-the-art technology and the latest trends in production.
If a company doesn't have the right gear to get your project done, you should find another vendor who does. You may also want to inquire about post-production services, such as editing, to see if they have the necessary software to complete the project. Finally, consider how the video production company communicates throughout the project. And consider how flexible they are in meeting deadlines.
Research Different Companies
Creating a successful social media strategy is essential for any small business. It is important to research the different companies that provide social media services to ensure that you get the best option for your business. Begin by getting quotes from different companies.
This will determine which one can best meet your company's needs. From there, figure out what type of strategy would best suit your business. Consider the types of platforms used, the content to post, and how to measure effectiveness.
Utilizing a combination of data-driven insights, research, and creativity will help craft the most effective strategy. Lastly, make sure to review the strategy regularly to ensure that it is up-to-date and provides the greatest benefit to the business.
Understand the Roles of Video Production Company
When hiring a video content company, it's important to understand the roles each company can play in the production process. You should identify what the primary focus of the company is. Ask the company if they specialize in corporate, advertising, or event video production.
You need to know if they provide pre- and post-production services. Determine if the video production company has experience shooting with different camera types. You should also know the formats used for different video applications.
Ask if the video production company has skilled cinematographers and sound and lighting technicians. And also if they have audio/visual crew members on staff.
Read Testimonials About the Company
When selecting the best video production company, researching pre-existing customer testimonials is one of the most important steps. This allows you to gain an understanding of the quality of work and customer service you can expect from them. These sources can come from online reviews, case studies, and individual interviews.
After collecting this information, you should be able to determine if the company meets the criteria needed for your project. Once you have gathered enough information and have narrowed down potential companies, be sure to reach out to other professionals in the industry who have had experience with the company you're considering and ask them for their opinion. This will ensure you are making the right decision and hiring the best video production services for your project.
Check the Company Portfolio
When hiring a video production company, it's important to look at the individual's or team's portfolio. Checking out the company's portfolio will give you a better understanding of the type of projects they have worked on in the past. This will give you an idea of their experience level and the quality of their work.
It's also important to make sure the company is reliable, professional, and can meet your needs. Ask for references and find out how they handle customer service and expectations. Interview all potential candidates, so you can get a good sense of whether or not they are the right fit.
Look for a Company That Has Experience Working With Your Target Audience
When hiring the best video production company, the most important factor is to look for a company with experience working with your target audience. Depending on the type of video and audience you have, the production company should have a good understanding of the demographic and its needs. With relevant experience, the production team will create a video that resonates with the target audience.
Following these guidelines will help you find a company that can create a video that resonates with your target audience, further driving engagement and success.
The Right Video Production Company
Finding the right video production company is an important decision. It's important to take the time to research and compare potential companies. Ask questions, read reviews, and have a good understanding of the company's portfolio and services.
Once you have your top picks, ask the providers for quotes. In the end, use your decision factors as a guide to making the best choice for your needs.
Start your search today!
If this article has helped you, check out our other blogs for more informative content.