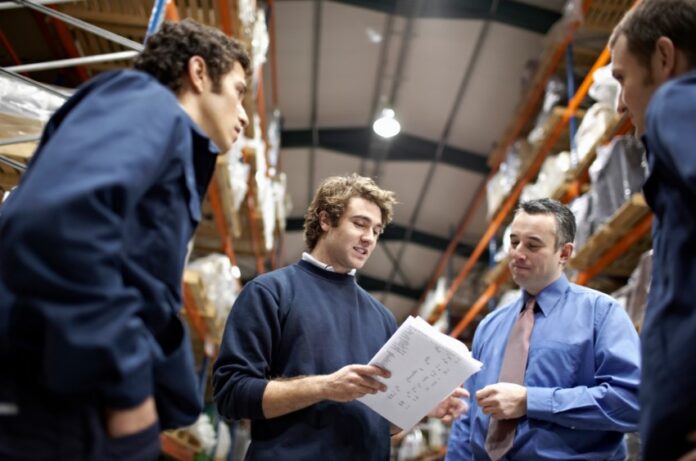 The Global Warehousing and Storage market will grow at a 3.1% CAGR from 2022 to 2028, from USD 528,320 million in 2021.
The warehouse is one of the cornerstone areas of any business. If you look at any business management text, the warehouse section is often the most significant part.

It's because running a business without a warehouse is almost impossible.
A warehouse should be a vital artery, pumping products to customers promptly and cost-effectively. Warehouses deal with a million different products, leading to a responsibility to manage your warehouse and have a system ready to support them.
In this article, we will discuss the factors of warehouse management mastery.

Keep reading to get the lowdown on warehouse management hacks.
Time Management at the Warehouse
In a fast-paced warehouse setting, it's essential to manage your time wisely. That means prioritizing tasks, staying organized, and being efficient in your movements.
One way to stay on top of things is to create a daily action plan and stick to it as much as possible.

This way, you can ensure that each task has the appropriate amount of time and that nothing is left undone at the end of the day. Of course, things sometimes go differently than planned, but if you stay flexible and adjust as needed, you'll be able to keep the operation running smoothly.
Proper Warehouse Racking System
A proper warehouse racking system ensures accuracy and efficiency in palletizing and picking orders. It also allows for better space usage, minimizing your costs. Different products need different kinds of storage. So, selecting a system that will accommodate your specific needs is essential.
Another essential factor to consider is the amount of space you have available.

Some warehouse racking systems are extensive and bulky, so you must ensure you have enough space to accommodate the system.
Maintaining a Safe and Productive Work Environment
Maintaining a safe and productive work environment in the warehouse is vital. It means keeping the aisles clear and free of clutter, maintaining a comfortable temperature, and ensuring that all equipment is in good working order. Good warehousing practices are essential to preventing accidents and injuries.
Communicating With Your Team Effectively
An excellent way to manage your warehouse and communicate effectively with your team is to have regular meetings. At these meetings, you can go over logistics, new processes, or anything else that is relevant to the operation of the warehouse.
You can also use this time to give feedback to your team and see how they are doing.

Regular communication will help to keep everyone on the same page and allow the warehouse to run more smoothly.
Manage Your Warehouse Accordingly
In conclusion, to manage your warehouse effectively, you need to clearly understand your inventory, what you need to store, and how to organize it. An effective warehouse management system can help you keep track of your list and warehouse organization.
By following these storage tips, you can ensure that your warehouse runs smoothly and efficiently.
If you find this article helpful, do read our other blogs on this site today!