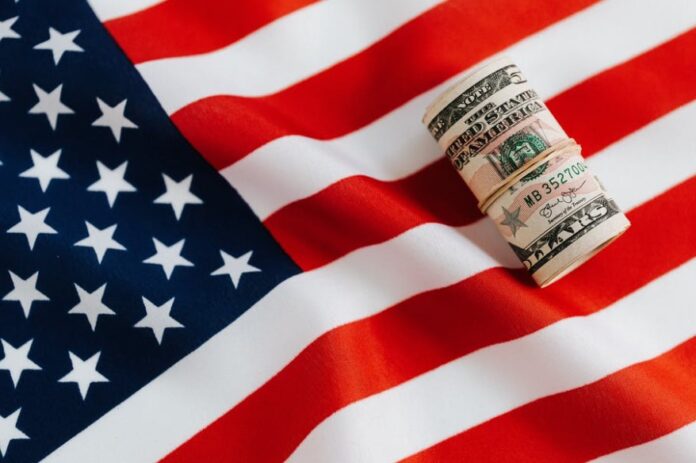 When you start building your own business as a veteran, networking is one of the hardest but most important aspects. It may appear an easy way to grow your business, but like most things, it's much harder than it looks.
Networking is the basis for a lot of business because it brings together people for common goals. It can help you and the other participant in your veteran business gain the rewards you're both looking for.
Keep reading to explore how networking is one of the most important aspects of growing your business.
Be a Part of Veteran Business Groups
One of the best ways to network as a veteran entrepreneur is to join veteran business groups. These groups are specifically designed for veterans who are growing their new businesses. They provide a great opportunity to meet other veterans who are in the same boat as you, as well as potential clients, investors, and mentors.
Connect with other like-minded individuals. Also, get inspiration from articles and people such as Patch Baker Rogue Entrepreneur. By doing so, you can gain insights and support that can help you take your business to the next level.
Attend Events
Attending events is another great way to meet new people and make connections when building a veteran business. These events include conferences, workshops, or trade shows. When you attend an event, you get the chance to interact with people from your industry or niche, learn new things, and promote your business.
For example, let's say you're interested in starting a business selling handmade soaps. You could attend a craft fair or a trade show that focuses on handmade goods. There, you can meet other artisans, potential customers, and even suppliers. You might also attend workshops or talks on topics related to soap making.
When attending events, it's important to come prepared with a goal in mind. It could include meeting new people or learning something specific.
You should also bring business cards or other materials to promote your business and make it easier for people to contact you later. By attending events and engaging with others, you can expand your network and potentially find new customers or partners for your veteran business.
Get Active on Social Media
Social media is another great tool for networking as a veteran entrepreneur. Platforms like LinkedIn and Twitter can help you connect with other professionals in your industry.
You can use these platforms to connect to potential clients and investors too. Make sure you are active on these platforms and use them to share your expertise and connect with others.
Join Local Business Organizations
Another great way to build connections when building a veteran business is by joining local business organizations. These are groups of business owners who come together to network, learn, and support each other. By joining these organizations, you can meet other business owners in your area, share ideas, and gain learnings in the local market.
For example, you might join a local chamber of commerce. This is a group of business owners who work together to promote economic growth in their community.
As a member, you can attend networking events, workshops, and seminars. Here, you can meet other business owners and learn about topics such as marketing, financing, and legal issues. You can also promote your own business to other members and potentially gain new customers.
Another type of business organization you might join is a business networking group. These groups are typically smaller and more focused. They often meet regularly to exchange leads and referrals.
By joining a business networking group, you can build relationships with other business owners who can help you find new customers and grow your business.
Volunteer
When you volunteer, you give your time and energy to help others, whether it's in your community or in a field related to your business. By volunteering, you can meet new people, gain new skills, and make a positive impact on the world around you.
When volunteering, it's important to choose an organization or cause that you're passionate about. Ensure to select one that aligns with your values.
You should also be prepared to give your time and energy to the cause, whether it's through physical labor, fundraising, or other types of support. By volunteering, you can not only build connections with other like-minded people but also gain a sense of fulfillment from giving back to your community and making a positive impact on the world.
Participate in Business Competitions
Business competitions are events where entrepreneurs like yourself can showcase their business ideas to a panel of judges. To participate in a business competition, you will need to first research and find competitions that are relevant to your business idea.
There are many different types of competitions available. This ranges from local pitch events to national or international competitions. Once you find a competition that is a good fit for your business, you can start preparing your pitch.
Your elevator pitch is a short presentation that outlines your business idea. It includes what makes it unique and how it will make money. You'll need to practice your pitch so that you can present it confidently and clearly to the judges. You may also need to create a prototype or demo of your product or service to showcase during the competition.
Participating in a business competition can be a great way to get feedback on your business idea. It is also a great opportunity to potentially win funding to launch your business.
Even if you don't win, you can still gain valuable experience. It's a good way to get exposure to your business and make valuable business connections with other entrepreneurs and industry experts.
Build a Veteran Business Today
Networking is a great way to grow your veteran business and expand your reach. By following these tips, you can take your business to the next level and achieve your goals.
The key to successful veteran business networking is taking the initiative. Connect with people and organizations that have resources and support veteran-owned businesses. Ask questions and become part of the conversation! Take the initiative – build relationships and create a veteran business network today!
Feel free to check out our other blogs for more helpful tips and advice!