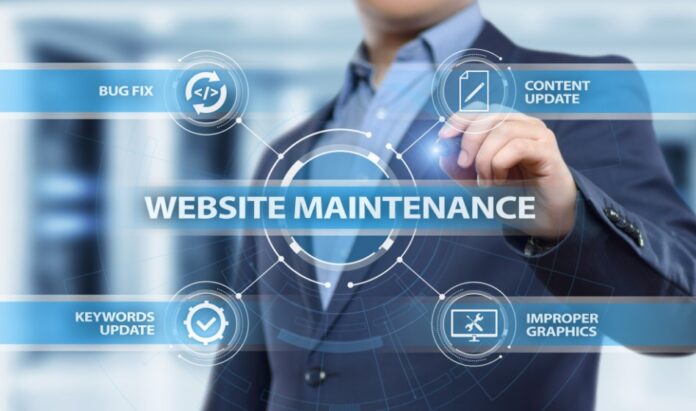 Did you know that the average consumer spends 2 minutes and 17 seconds viewing a website?
Many businesses don't know that they have to perform some maintenance because they don't know what care is. They think it's just fixing random bugs on the website and requires a lot of pricey help.
But there's something to be said for regular upgrades to the system running your website, keeping it responsive, adding new features, and keeping your content refreshed.
There's a standard website maintenance plan we can recommend, but let's look at some quick tips to ensure your website is running in tip-top shape.
Perform Regular Backups
Performing regular backups of your website is integral to business website maintenance. Backups help to ensure that your website can be restored during data loss or corruption. There are several ways to perform backups, including using a plugin or service, manually backing up your files, or using a hosted service.
You should also perform other tasks such as updating your software, monitoring your website for malicious activity, and keeping your contact information up to date. By performing these tasks, you can help to keep your website running smoothly and protect your business.
Keep Your Software Up-To-Date
Outdated software can lead to security vulnerabilities, decreased performance, and compatibility issues. There are a few different ways to keep your software up to date.
You can manually check for updates and install them yourself. You can set your software to install updates automatically. You can use a third-party software updater.
Whichever method you choose, keep your software up to date to avoid any potential issues. If you consider web development, you may do some website updates.
Test Regularly for Broken Links
It is essential to regularly test broken links on your website as part of your maintenance routine. You can do this manually or through the use of automated tools.
Broken links can negatively impact your website, reducing your search engine ranking and causing confusion for your visitors. If you find broken links on your website, fix them as soon as possible.
Check for Indexing and Crawling Errors
This helps ensure that your website is visible to search engines and helps improve your chances of being found by potential customers.
There are a few ways to check for indexing and crawling errors. One can search for your website through a search engine such as Google. If your website does not appear in the search results, there are possible indexing or crawling errors.
Use Analytics Tools to Monitor Your Site Traffic
Regular website maintenance will help keep your site up-to-date and ensure visitors get the best experience possible. This information can help you determine what content is most popular and what needs to be updated. It can also help you identify any pages that are getting a lot of traffic but are not converting well.
Understanding Website Maintenance
Once your website is up and running, it's essential to perform regular maintenance to keep it running smoothly. This includes ensuring all your content is up-to-date, your plugins are up-to-date, and your site is backed up. Regular website maintenance will help keep your site running smoothly and your visitors happy.
Check out the rest of our blog today to learn more helpful information.