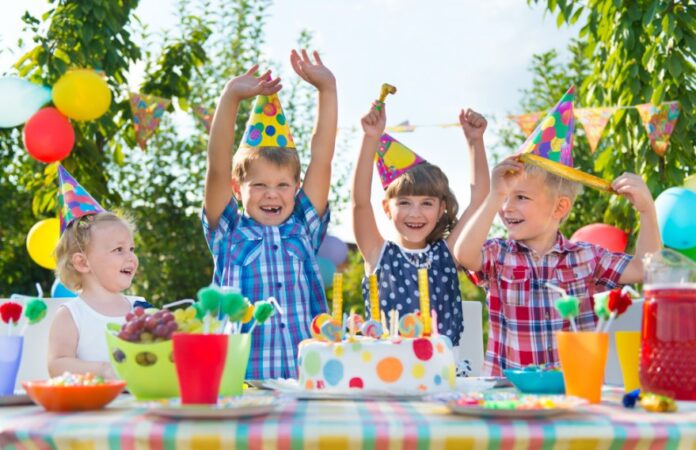 Birthday parties are a fun way for children to celebrate their special day. You can make heartfelt memories for your child that last a lifetime by throwing a creative birthday party.
But where do you start? Birthday party planning can feel overwhelming if you've never done it before!
We're here to help. Keep reading for our top tips on how to plan birthday parties that your child and all their friends will love.
Craft the Perfect Guest List
Crafting the perfect party guest list is an integral part of planning, and it can be daunting for a beginner. Be sure to ask the guest of honor about who he or she would like to invite. Confirm these invitations at least four weeks before the party and keep track of who is attending.
Use a party tracking program or document to keep track of guests. Include a line or two to let guests know that you invite kids only if they are accompanied by an adult. Sending out physical invitations with directions to the event adds a nice touch and should be done at least one week prior to the celebration.
Set the Right Tone & Theme
When setting the right tone and theme for a birthday party, it is important to choose one that relates to the age group you are hosting. Additionally, the decorations, activities, and food should all be selected to match the theme.
For example, a parent or teen celebrating a birthday may prefer a tropical-themed party that involves Hawaiian music and leis or a Disney-themed party. With the right tone and theme in place, your birthday party will be a success.
Find the Perfect Venue
When it comes to planning the perfect birthday party location for your loved one, one of the first steps is to find the perfect venue. Start by making a list of possible venues that match the theme and style of your party. Make sure to consider any budget restrictions and the size of your guest list.
Ask friends and family for suggestions or research online. Once you have chosen a venue, arrange a tour of the facility to ensure all details will be taken care of. Take notes on what you will need as far as seating, tables, extra electrical outlets, etc. Bring a checklist of items to ensure the type of venue meets all your needs.
Create an Exciting Plan of Activities
Start by brainstorming ideas of what activities you want to plan. Consider your guest's age and interests, as well as the theme of the party, when narrowing down your list. Create a timeline of the different activities and make sure there is a wide variety of activities planned.
You may also want to plan unique and original escape rooms where people can show off their skills. Be sure to factor in time for breaks and a possible emergency plan in case of bad weather or other circumstances that may prevent certain activities from happening.
Plan Birthday Parties That are Memorable
When you plan birthday parties, it may seem daunting for beginners, but with the right tips and resources, it can be a fun and rewarding experience. With this guide, you now have the essential information you need to get started.
So, take a deep breath and prepare for an excellent birthday adventure! Save this guide and begin a successful and joyful journey of planning the perfect birthday party!
Found this article helpful? Check out the latest post on our blog for more informative ideas.