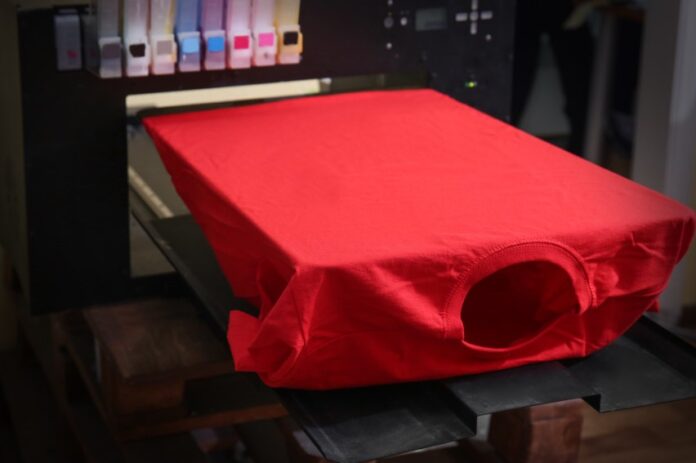 In 2021, the global custom t-shirt printing market size was valued at $3.9 billion.
Are you a small business owner who is looking to get into the shirt-selling business? Are you interested in selling custom shirts and branded merchandise? If so, you are going to want to learn more about print on demand shirts.
There are quite a few advantages of selling and buying custom shirts digitally, instead of as hardcopy. Within this article, we will give you everything you need to know about print on demand shirts and how you can get started selling them online.
Setting Up a Shop and Product Listing
Setting up a shop and product listing to sell print on demand shirts online is a straightforward process. Make sure to choose an online store platform that fits your needs. Or, you can create your own website. For more information on creating your own website, click here.
Once your store is up and running, you'll need to create a product listing. Give each listing an appropriate title and description. Include product images so that buyers can see what the shirt looks like. High-quality images are essential for sparking interest in your products.
Once your product listings are complete, ensure you have a secure payment system in place. Now, you can promote your products and store them on social media. People are more likely to make a purchase if their friends have recommended the product. Use targeted tactics to reach the right audience with your listings.
Marketing Strategies for Selling Print On Demand T-Shirts
When it comes to marketing strategies for selling print on demand t-shirts, the best approach is to start by utilizing the power of the internet. To maximize your reach, you can use various marketing strategies such as SEO and PPC advertising to increase visibility for your website and products.
You must also create an engaging social media presence that allows you to connect with customers and engage them with creative content. Finally, make sure to look into launching email campaigns and discount codes to incentivize sales and loyalty.
Set Competitive Prices for Your Designs
When selling POD shirts online, it is important to set competitive prices for your designs. A good way to do this is to research what others in the industry are doing. Check out various sites that offer custom t-shirts and apparel and compare the prices for similar items.
Make sure you are offering shirts that are good quality. Cheaply made items with absurd price tags are not good for a shirt business. You can also bump your prices up if your products are of good quality.
Additionally, create a pricing strategy for special events and occasions, such as seasonal events and holidays, that can help you maximize your profits. This can be a great way to boost sales and give customers another reason to buy your shirts. Finally, try to obtain feedback from customers on your products and prices to ensure you are offering competitive prices that resonate with your intended audience.
Stay Up to Date with Trends and Customer Demand
Selling print on demand shirts online can be a great and lucrative business. With the right strategies, your success is almost certain.
Remember to stay updated with the latest trend and you're on your way to generating revenue. So start selling shirts online today!
Did this article help you start selling shirts online? Keep reading our blog for other helpful topics!