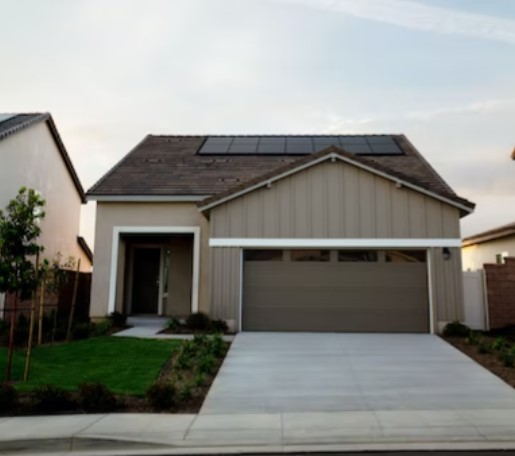 When you think about making improvements to your property, the garage might be one of the last areas on your mind. As this space is often used for storage, rather than a comfortable living space, it can be easy to forget about it. However, the garage is still an important feature of your property if you have one, and it is important to take care of it to keep it in good condition.

If you think the garage on your property has seen better days, here are a few suggestions to help you spruce it up.
Replace the Windows and Doors
If the garage is looking worse for wear, it's a good idea to check the condition of the windows and doors as a starting point. If they are damaged or too old to be effective, replacing them could be the first thing to do. This can help to improve the insulation in your garage to a degree, as well as help the space look smarter and more stylish.

If you are looking for great garage doors, consider these up and over garage doors from
Garador
as an example.
Paint the Walls
Both interior and exterior walls can look a lot smarter with some fresh paint, even if you do only use this space for storage. Exterior walls, in particular, will make your garage look more attractive and can help it fit in with the main property if it is in a matching color. Find paint that is suitable for exterior walls, as this will survive various weather conditions better.
Garage Lighting
You might also want to improve the lighting in your garage to make it easier to find the items you are looking for, particularly if you are in there at night or on a cloudy day. Bright ceiling lights will be beneficial for this, particularly LED bulbs that are strong but energy-efficient. If you do use your garage as a workshop space as well as storage, then you might also want to place lights around your workbenches, so you can see what you're doing when you're tinkering with your projects.

Plants Outside
If you do want to make your garage area look more attractive, you could also place potted plants around the outside. This can be a stylish touch that may boost the curb appeal of your property. Flowerbeds around your garage are another option to explore, or you could even have climbing flowers, like roses, honeysuckle, and wisteria growing up the side. Just be careful if you are going to choose the latter, as they will need regular cutting to avoid potential damage to your garage structure.
Redo the Roof
Finally, you could also redo the garage roof if you want different tiles or felting to improve its appearance. This should certainly be a priority if you have noticed damage to your garage roof, as if this is left unchecked, it could create further issues for the garage structure. This may be a slightly more expensive upgrade, but it would be worth the investment.
If you want to spruce up your garage this year, consider the suggestions and see which ones could work for you.