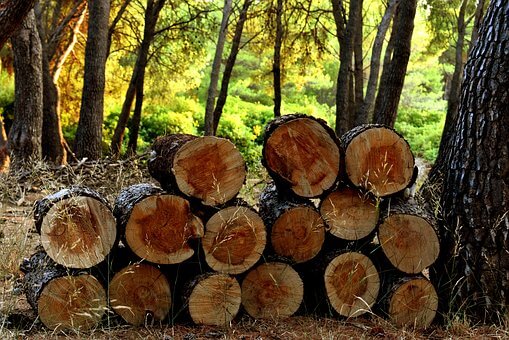 How To Start A Firewood Business And Make A Profit?
Depending on where you live, it might be time to think about starting your own firewood business. You can make good money doing this, and if you work at it diligently, you could even do this as a full-time gig. I'm not going to promise that it's easy – there are challenges with any new business, but if you love working outdoors, want to make money, and have some free time in the evenings and on weekends, then this just might be the right career path for you.
The key to starting up and successfully running your own firewood business is knowing how to go about it, which we'll cover here in this article on how to start a firewood business and make a profit from it.
How To Start A Firewood Business
The following are some points that you must consider before starting your firewood business.
Understand the Industry
Although it might seem like starting a firewood business is a good idea, it's not as simple as you might think. There are many things to consider, including the industry regulations, cost of supplies, and market competition. These considerations must be weighed before starting your business to ensure your success.
Remember: Firewood is a crucial resource for many homeowners. It's a smart business to get into because, in most cases, your business isn't competing with others—unless you live in a populated area. If your goal is to turn your firewood business into a full-time job, it's best to start small by offering firewood as a side hustle or low-cost service before adding extra services (such as cleaning chimneys) or moving on to larger properties.
Understanding Your Customers
If you have customers, there's also an opportunity to sell them your product or service. Make sure that you know and understand the needs of your customers. Conducting surveys and interviews with your customers is a great way to learn about their demands, expectations, preferences, and other important factors related to their purchasing behavior. You can even ask questions regarding what they would like you to improve on in terms of your products or services. This will help you gain valuable insights into what they expect from you as well as how they perceive your brand.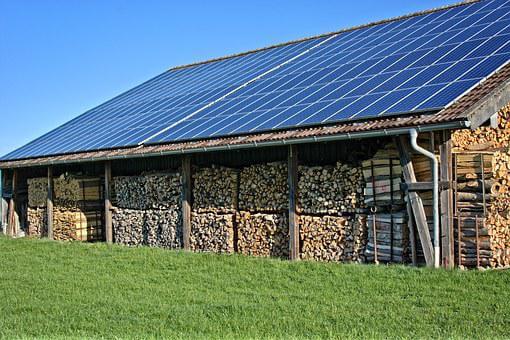 Market Analysis
You should also find your firewood market. Your market may include retailers, Directly to individuals, and Parks and campgrounds. While evaluating the market, you should also check your competitors' actions. What are their prices, services, and marketing strategies?
Select A Name
Naming is an important step in the process and helps you stand apart from the competition. It is wise to keep your name short, simple, and memorable. Using common words can give your business instant credibility. If you want to make a website, make sure that you check for internet domain availability as well.
Decide what kind of wood you will sell.
Softwoods include conifers like spruce, pine, fir, hemlock, cedar, cypress, larch, and tamarack. Hardwoods are trees such as oak, ash, and hickory. Many firewood dealers offer both softwoods and hardwoods. Decide what you want to sell by considering your area's climate (harder woods typically provide better fuel), available equipment (for cutting or splitting hardwoods), and supply and demand in your area.
Figure out how you will get customers
Now that you've done your research, it's time to figure out how you will get customers. You can do so by posting fliers around town or even on social media sites like Facebook. You can also post advertisements in local newspapers and magazines or even on Craigslist if you have an extra $5 to spend. If you have a good relationship with someone who works at a local store, ask them if they would be willing to place an advertisement for your business in their store window for free. The point is that there are many ways to get people aware of your new company—you just need to be creative!
Licenses, Permits, and Insurance
Depending on your state, you will require to fill out an application that will allow you to sell firewood. There are certain licenses, permits, and insurance you must obtain in order to sell firewood legally. Each state has different requirements for how much wood can be sold per year or what kinds of trees can be cut down, so do some research before making any plans. Also, remember that if someone is hurt while cutting down trees or delivering wood, they may sue you for damages so try to have all of your permits in order before getting started.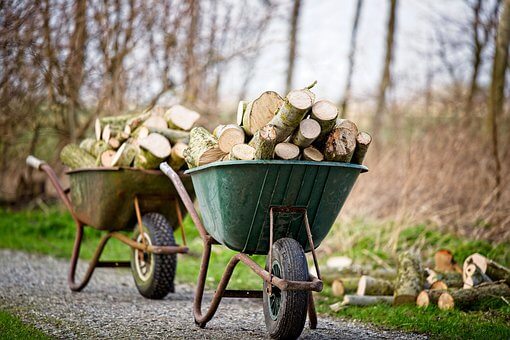 Start building relationships with your future customers
So you have some initial interest, but people aren't flocking just yet. The next step is to build relationships with future customers by providing them with value (which comes in many forms) that they can't find anywhere else. This could be as simple as being an industry leader or establishing yourself as an expert in your niche; it could also mean offering webinars and other free content on your website. Once you've gained their trust, people will be more willing to buy from you.
Determine if there are any regulations in place related to running your business
Even if you don't live in an area that requires permits, there may be code requirements you need to follow when starting your business. Before buying any equipment or materials, check with your local building department or city council for more information. You'll want everything to be safe as well as legal. If you're not sure where you can sell your firewood products, check with your state's Department of Natural Resources (DNR) for zoning regulations before setting up shop in parks and other public areas.
How much does it cost to start a firewood business?
You need $9000 and $50,000 to start your firewood business. The average investment is almost $25000. Here you must know that the cost depends on the equipment you buy. We have evaluated the market and gathered an estimated cost breakdown for you:
| | |
| --- | --- |
| Things you need | Cost |
| Location | Depends on the size and area |
| Truck | $5000=$7000 (2nd hand truck) |
| Chainsaw – $185 | $190 |
| Utility Cart Cargo Trailer | $400-$600 |
| Kindling Splitter | $110 |
| Log Splitter | $400 – $1,500 |
| Firewood Splitting Hatchet | $45 |
| Firewood Splitting Axe | $50 |
| Firewood Bundler | $1300 |
| Firewood Cord Strapping Kit | $290 |
| Sturdy Gloves | $30 |
| Delivery cost/fuel | $100 |
| Marketing | $200 |
| Insurance and permits | $500 |
Let's Sum Up
Starting a firewood business may seem like an intimidating venture, but if you follow the steps in this guide, you'll be able to do it easily and potentially profit! This step-by-step guide covers everything from finding the right location and getting your permits to marketing your products and delivering them to clients. With this information, you can get started on your path to successful business ownership today!
If you liked this article about "How To Start A Firewood Business," Share your thoughts in the comment section below. We would love to hear from you.
Also Read:
How To Start A Webcam Business
How To Start Up A Gold Teeth Business
How To Start A Tie Dye Business
How To Start Your Own Body Contouring Business
How to Start a Car Wrapping Business?